Babson College
Senior Major Gifts Officer
Deerfield Associates Executive Search, Inc. has been retained by Babson College to conduct a national search for a Senior Major Gifts Officer.
---
Babson College 
Babson College is a coeducational, nationally ranked private business college located on a 370-acre residential campus of woods, rolling hills and beautifully landscaped grounds in Wellesley, Massachusetts, only 14 miles from Boston.
The college was founded by Roger Ward Babson in 1919 and supports entrepreneurs on their journeys to build and grow successful enterprises.  The College has been a pioneer in entrepreneurial education, offering an innovative curriculum that helps students develop well-rounded leadership and management skills. Babson College created the academic field of entrepreneurship and has been ranked the Number 1 graduate school in this discipline for 25 consecutive years, and the Number 1 undergraduate program for 22 consecutive years.
Utilizing unique methodology of Entrepreneurial Thought & Action, Babson is a powerful force for advancing established companies and accelerating new ventures. The College's significant global network includes 2,342 undergraduate students, 987 graduate students, and more than 41,000 alumni representing over 150 countries. Babson College has cultivated important partnerships with leading corporations and foundations and has access to an exceptional community of industry leaders, creative thinkers, and innovative problem solvers.
In 2019, Babson College will celebrate a significant milestone in Babson's history: 100 years of cultivating exceptional business leaders, managers, and Entrepreneurs of All Kinds®.  In 2019, Babson will launch the Centennial Campaign, the most ambitious, comprehensive campaign in the institution's history with a goal of $300 million.
---
The Opportunity
Babson College is seeking a dynamic, energetic and experienced advancement professional for a high visibility opportunity as a Senior Major Gifts Officer. The new hire will be responsible for advancing relationships with those individuals who have the capacity to make a significant philanthropic investment in Babson College. This advancement professional will be specifically responsible for managing a portfolio of approximately 175-200 prospects including alumni, parents, and friends of the College; successfully moving prospective donors through the qualification and cultivation processes to solicitation, producing successful outcomes of these solicitations; and collaborating effectively with development colleagues and College leadership. The Senior Major Gifts Officer will report directly to Michele Daly, Director of Development, and Constituent Giving.
---
The Position
Key Responsibilities:
Manage a portfolio of approximately 175-200 individuals who have identified an interest in supporting entrepreneurship and are capable of making a significant investment in Babson College.
Serve as advancement liaison to manage fundraising strategy and an advisory council for one of the Centers and Institutes within Babson. (http://www.babson.edu/Academics/centers/Pages/home.aspx).
Develop, recommend, and implement appropriate strategies for cultivating, soliciting, and stewarding these individuals. Partner with campus leadership, development colleagues, faculty, trustees, and other volunteers as appropriate.
Conduct a minimum of 18 face-to-face meetings per month.
Contribute and support overall Advancement Office goals including alumni participation.
Identify and solicit 25-30 key prospects annually; prepare proposals for gift solicitations based on annual goals.
Contribute to the development of a strong prospect pipeline through qualification and cultivation efforts, identify partnering opportunities with planned giving and parent program officers.
Prepare written briefings and suggest solicitation strategies for senior leadership and faculty visits with prospective donors, as well as follow-up documentation and correspondence.
Work with advancement colleagues to engage and expand the pool of volunteers and prospective donors and in coordinate solicitation strategies and campaign activities.
Attend advancement events, including student orientation, commencement, reunion and regional/local cultivation events.
Assume additional responsibilities as required.
Position Knowledge/Skills & Abilities Requirements:
10+ years of fundraising experience in major gifts.
Bachelor's degree required.
Demonstrated effectiveness in working with a diverse student body, faculty, staff, and other constituents.
Ability to establish creditability and confidence with stakeholders.
Must have exceptional collaboration and interpersonal skills, and the ability to be effective engaging with all levels within the college.
Must have exceptional organizational, verbal, and written communication skills.
Must be flexible and willing to assume new tasks and special projects.
Must have strong technology skills including proficiency in Microsoft Office (Word, Excel, Access, PowerPoint).
Ability to envision and propose new methods to perform tasks that support Entrepreneurial Thought & Action; take thoughtful risks; and accept new and ongoing initiatives, objectives, and solutions to gain sought-after results.
Ability to anticipate and embrace change; demonstrate willingness to achieve, acquire, and utilize new skills and challenging tasks; and be flexible in changing conditions.
Excellent interpersonal skills and collaborative style.
Ability to successfully contribute to our Advancement team as we prepare for the public launch of our Centennial Campaign.
Extensive experience in the successful solicitation of six and seven figure gifts.
Must possess the integrity, intellectual depth, maturity, and confidence to effectively engage and partner with key internal and external stakeholders.
Must have a deep appreciation for Babson's mission, goals, and culture and the proven ability to create engagement and fundraising strategies tied to the mission and strategic priorities.
Additional Experience, Skills & Abilities:
Prior fundraising experience in an academic environment preferred.
Assume additional responsibilities as required.
High level of integrity and an extraordinary work ethic.
Knowledge of planned gift practices.
Ability to understand and match the needs and objectives of prospective donors with the fundraising goals of the College.
Flexibility and willingness to travel as a representative of Babson.
Must have a valid unrestricted U.S. driver's license.
---
Michele Daly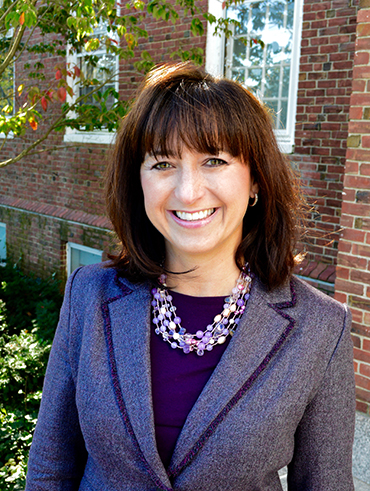 Director of Development, Constituent Giving
---
Edward Chiu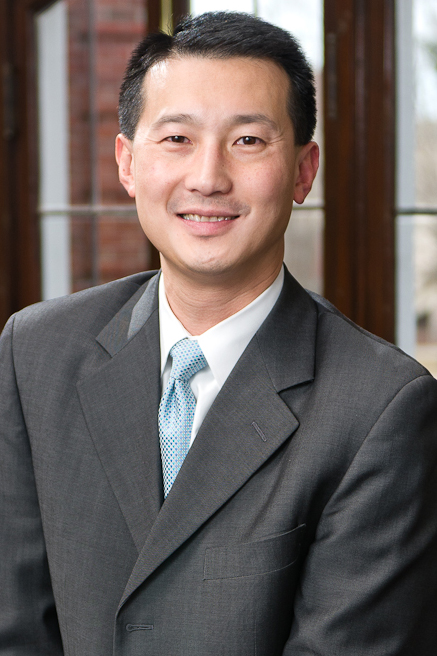 Senior Vice President for Advancement
---
Advancement Leadership
Edward Chiu has served as senior vice president for advancement at Babson College since September 2015. He possesses more than two decades of experience in higher education with a demonstrated track record as a successful fundraiser and program builder. In his current role, Chiu is a member of the President's Executive Leadership team and provides strategic vision for Babson's Development, Alumni & Friends, Advancement Services, Communications, and Events Management teams.
Since Chiu's arrival, Babson has experienced significant growth in both alumni engagement and fundraising results, consistently surpassing annual goals and achieving record highs. Alumni participation has grown from 20 to 30.5 percent, and total commitments have grown from $16.1 million annually to $67.5 million. This has been a direct result of the renewed vision for an integrated Advancement effort. He also has spearheaded efforts to conceive, plan, and launch Babson's Centennial Campaign, the most ambitious, comprehensive campaign in the institution's history with a goal of $300 million.
Chiu previously served as vice chancellor for advancement at UMass Lowell. During his five-year tenure, the university saw record growth in revenue with more than $90.8 million in new commitments, and posted five consecutive record-breaking fundraising years. Chiu also guided strategy and execution for Our Legacy, Our Place, the first comprehensive fundraising campaign in the UMass Lowell's history.
Prior to UMass Lowell, Chiu spent four years at Providence College, where he was associate vice president for institutional advancement. Chiu also spent eight years at St. John's University as associate director and director of alumni relations before being promoted to director of operations for institutional advancement. He oversaw all advancement functions for a staff of 80 employees and assisted in the successful planning and execution of a $250 million capital campaign. Chiu began his Advancement career at his alma mater, the University of Connecticut, where he held roles in the Alumni Association and Division of Athletics.
Chiu is active in the Council for Advancement and Support of Education (CASE), having served on the District I board. During his tenures, both the UMass Lowell chancellor and Babson president were honored with CASE's Chief Executive Leadership Award for their efforts in Advancement, a recognition of Chiu's impact. He has a Bachelor of Science in business and a master's degree in education.
---
Babson College Benefits
Babson College offers a dynamic work environment, competitive salaries and a generous benefits package including medical and dental plans, retirement plan, tuition programs and vacation. Babson College is an Equal Opportunity Employer.
---
Contact Information
To explore this superb career opportunity on a highly confidential basis please send a letter of interest and a resume (both as Microsoft Word documents) to:
Doug Cooney, Executive Search Consultant, Deerfield Associates Executive Search, Inc.
572 Washington Street, Suite 15, Wellesley, MA 02482
Telephone: 781.237.2800
Email
---