Bowdoin College
Director of Annual Giving
Deerfield Associates Executive Search, Inc. has been retained by Bowdoin College, located in Brunswick, Maine, to conduct a national search for a Director of Annual Giving.
---
Bowdoin College
Bowdoin College is a highly selective liberal arts college, enrolling approximately 1,900 students. Through a need-blind admissions policy, the College meets 100% of students' demonstrated financial need with no loans. Bowdoin is a highly diverse community of students and faculty from around the United States and the world.  A typical entering class will have students from 47 states and 30 countries; 32% of students identify as students of color, an additional 6% are international, and 51% receive financial aid. Bowdoin is a dynamic living and learning community committed to fostering pluralism, building intentional community, and nurturing a commitment to the Common Good. The current endowment of the college is $1.4 billion. For more information about Bowdoin College please visit www.bowdoin.edu.
The College seeks academically and culturally diverse faculty and staff, welcoming applicants from diverse backgrounds, and/or who have experience working collaboratively with diverse populations. Bowdoin is set in the coastal New England town of Brunswick, Maine. Brunswick, a town of 22,000 residents, brings together elements of both city and country living including cultural offerings, a variety of restaurants, and four season activities for outdoor enthusiasts. Bowdoin's historic 215-acre campus, comprising 120+ buildings, is a brief walk to downtown Brunswick, and is 25 miles from Portland and about 120 miles from Boston.
Bowdoin today is consistently recognized in the academic community and among prospective students as one of the nation's top liberal arts colleges.  The College had a record 7,271 applicants for its Class of 2021 and the admit rate was an all-time low at about 13%.  Bowdoin's unique character as "a small college in Maine" reflects its intimate size, strong sense of community, socioeconomic diversity, and deep treasured links with the people, history, and natural beauty of Maine.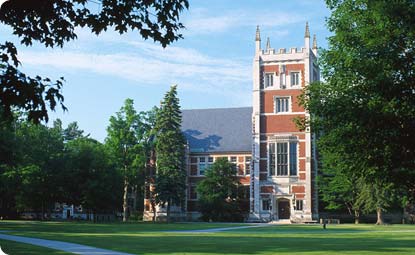 ---
The Position
Bowdoin College seeks an experienced development professional who will play a key role in advancing the College's Development and Alumni Relations effort. Total annual giving at Bowdoin College was $12 million in 2016-17, of which the Alumni Fund represented $9.35 million.  Alumni Fund participation is typically among the highest in the nation, between 55% and 61% in recent years.  Bowdoin is in the planning stages of a comprehensive campaign.
---
Key Responsibilities
The Director of Annual Giving is a key member of Bowdoin's high-performing Development operation. He/She supervises Associate Directors and Assistant Directors of Annual Giving, and staff involved in the Polar Bear Athletic Fund and the Senior Class Gift Committee as well as support staff in all areas. As the foundational programs for giving to Bowdoin, the annual giving area educates young alumni about participation and is responsible for overall alumni participation in giving.
Key responsibilities for the Director include soliciting gifts; volunteer orientation, management and stewardship; maintaining OAG communications including web presence; managing class campaigns; liaison with Alumni Relations, Leadership Gifts, Gift Planning and other development and alumni relations offices; and holding the bottom-line responsibility for programs and projects that may be delegated to staff, including:
1794 Society
BowdoinOne Day
Sundial Circle
Phonathon
Friends Fund
Bowdoin Bears Society
Direct mail and electronic communications
Senior Class Gift Campaign
Ad hoc, one-time campaigns for restricted, current-use funds
Widows
Old Guard
Report of Gifts
---
Experience Requirements and/or Equivalents
A Bachelor's degree is required. Familiarity with computer systems and programs and the willingness to learn new systems is necessary. Familiarity with Blackbaud RE7 is a plus. Applicants must possess excellent writing and speaking skills; superb interpersonal and organizational skills; the ability and willingness to travel; strong analytical and problem-solving skills; and the ability to guide volunteers and staff. A valid driver's license and the ability to comply with the College's Motor Vehicle Policy are required.  A minimum of five years experience in positions of increasing responsibility in higher-education fundraising and administration is required. The successful candidate will be familiar with the mission of a liberal arts college and articulate about the case for giving in that context.
---
Essential Functions:
Collaborates effectively with staff and faculty throughout the College; inspires colleagues through passion for the cause and goal orientation; and leads by example through hard work and dedication.
Guides the staff in creating and implementing strategic initiatives that directly impact the operation and goals of the Annual Giving Office, and the College in general.
Guides Bowdoin's volunteer-based, class-based gift model including class gift committee meetings and social events; arranging and participating in class leadership conference calls; surveying class leadership and donor prospects; and determining independently (and with the collaboration of Bowdoin College Development staff) solicitation assignments of special gift prospects.
Interacts regularly with the Bowdoin Development and Alumni Relations senior management group including colleagues in Leadership Gifts, Gift Planning, Research, Alumni Relations, Gift Processing, Alumni and Development Information Services, the President's Office, faculty members, students, volunteers and donors to further Bowdoin fundraising efforts for all reunion and non-reunion fundraising.
Travels periodically over the course of the year to enlist and coordinate volunteers and class leaders. Manages a small slate of Leadership Giving prospects, which requires annual personal visits and face-to-face solicitations.
Enforces office policy and procedures, and ensures the effective operation of the department, in the absence of the Director.
Adheres to and enforces College policies as necessary; exhibits regular and punctual attendance.
Performs other duties as assigned.
Reports directly to the Associate Vice President for Development and Alumni Relations and partners with the Senior Vice President and other staff for effective solicitation of, and communication with, the College's leading donors including Trustees and Emeriti Trustees.
Position supervises 10 employees
---
Clayton S. Rose
President, Bowdoin College
Clayton S. Rose, PhD, is the fifteenth president of Bowdoin College. As president, he has underscored the essential importance of a liberal arts education for living lives of meaning, for civic engagement, and for professional success and satisfaction.  He has also emphasized the themes of discourse and inclusion. Specifically, that a central mission of the College is to foster an environment of vigorous and respectful intellectual engagement on the most challenging and uncomfortable ideas, where students question their beliefs and develop the skills, knowledge, and disposition to become "intellectually fearless." Rose also continues to stress that Bowdoin must be a community where everyone will have the opportunity for an equally robust experience, regardless of their economic status, background, or identity.
In February 2016, Rose announced a lead gift of $10 million that enables the College to build the new Roux Center for the Environment and to create programs to enhance the College's leadership in study of the environment.
Rose, 58, previously served as a member of the faculty at the Harvard Business School (HBS), where he taught and wrote on the responsibilities of leadership, managerial values and ethics, and the role of business in society. He joined the faculty at HBS in 2007 and was named professor of management practice in 2009. He was also engaged administratively at HBS, dealing with issues of community values and standards and the school's honor code, and was part of a faculty group advising on improving the experience of women faculty and students. He was recognized at HBS for innovation in teaching and for service to the community.
Originally from San Rafael, California, Rose earned his undergraduate degree (1980) and MBA (1981) at The University of Chicago. In 2003, following a highly successful twenty-year leadership and management career in finance, he enrolled in the doctoral program in sociology at the University of Pennsylvania to study issues of race in America, earning his master's degree in 2005 and his PhD with distinction in 2007
Rose is a member of the board of trustees of the Howard Hughes Medical Institute, the nation's largest private supporter of academic biomedical research, having joined in 2009. He previously served on the board of the National Opinion Research Center at the University of Chicago. He is also a member of the board of directors of XL Group.
His wife of thirty-three years, Julianne H. Rose, originally from Rosemont, Pennsylvania, earned her undergraduate degree in biology magna cum laude at Boston College and her MBA at The University of Chicago. She began her career in finance, held elected office at the municipal level for many years, and now owns a business in Maine. Julianne and Clayton Rose live on campus with their Labrador retriever, Emmie.
---
Images of Bowdoin College
---
Bowdoin College Benefits
Bowdoin College is committed to diversity, inclusion and equality, and is an equal opportunity employer. We encourage inquiries from candidates who will enrich and contribute to the cultural and ethnic diversity of our College. Bowdoin College does not discriminate on the basis of age, race, creed, color, religion, marital status, gender identity and/or expression, sexual orientation, veteran status, national origin, or disability status in employment, or in our education programs.
Bowdoin College offers a dynamic and supportive work environment, competitive salaries and a generous benefits package including a retirement plan, paid vacations, and medical insurance.
Bowdoin College is an Equal Opportunity Employer.
The successful candidate will be subject to a criminal history background check.
---
Contact Information
To explore this superb career opportunity on a highly confidential basis please send a letter of interest and a resume (both as Microsoft Word documents) to:
Doug Cooney, Executive Search Consultant, Deerfield Associates Executive Search, Inc.
572 Washington Street, Suite 15, Wellesley, MA 02482
Telephone: 781.237.2800
Email
---