Convent of the Sacred Heart
Director of Institutional Advancement
Deerfield Associates Executive Search, Inc. has been retained by Convent of the Sacred Heart, located in New York City, to conduct a national search for a Director of Institutional Advancement. 
---
Established in 1881, Convent of the Sacred Heart, 91st Street is New York City's oldest independent school for girls – but the school's history goes back farther than that. Saint Madeleine Sophie Barat established the first Sacred Heart school in France in 1801; within fifty years, there were two dozen Sacred Heart schools throughout North America. Sacred Heart is a Catholic school and is part of the Network of Sacred Heart schools. Madeleine Sophie's vision of empowering each student to maximize her unique potential continues to guide Sacred Heart schools today. For more information please visit www.cshnyc.org
As part of the Society of the Sacred Heart, and a worldwide network of over 150 schools, Convent of the Sacred Heart is committed to the intellectual, spiritual, social, emotional and physical well-being of its students. The school was originally housed in a brownstone on Madison Avenue at 54th Street. By the 1930s, the school moved into the Otto Kahn Mansion on East 91st Street, and expanded into the adjacent James Burden Mansion in the 1940s. These two historic landmarked buildings now house the school's academic campus, which was significantly renovated and added to from 2002-04. In 2014, the school unveiled its new Athletics and Wellness Center at 406 East 91st Street. With a regulation-sized pool, a regulation-size court for sports such as basketball and volleyball, and a full wellness floor, this 50,000-square-foot state of-the-art facility marked a new chapter in the school's history. In 2020, 91st Street will begin a major renovation and expansion of its S.T.E.M. facilities in the basements of both mansions.
The school currently has an enrollment of 720 students from Pre-Kindergarten through Grade 12. The curriculum is recognized for its rigor and depth, and the academic program is accredited by both the National Association of Independent Schools and the New York Association of Independent Schools. The school's mission has five primary goals. Briefly, they express a commitment to the following: a personal and active faith in God; a deep respect for intellectual values; a social awareness which impels to action; the building of community as a Christian value; and personal growth in an atmosphere of wise freedom.
The annual operating budget for the school is $32.5 million. The school's endowment is currently valued at $46.4 million. In 2018/19, Convent of the Sacred Heart received $2.9 million in annual giving. The current capital campaign goal is $25 million, S.T.E.A.M. Center and Endowment. There are 2400 living alumnae. The Director of Institutional Advancement opportunity is available in early 2020.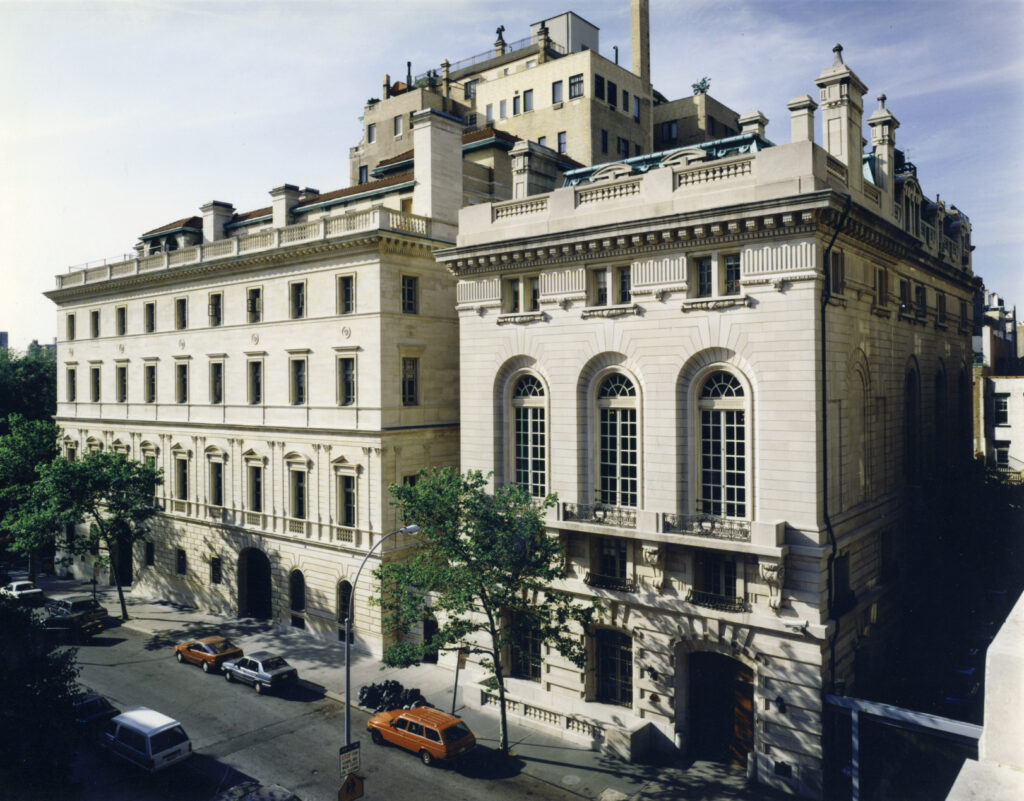 ---
Director of Institutional Advancement
The Director of Institutional Advancement serves as the chief fundraiser at Convent of the Sacred Heart, while also ensuring the health of the school's community through vibrant programs for alumnae relations and special events. Reporting directly to the Head of School and as a member of Convent of the Sacred Heart's leadership team, the director contributes to the broad strategy and helps to support all areas of school life. Convent of the Sacred Heart seeks a senior advancement professional who will lead, manage and inspire a positive culture of fundraising with donor constituents, trustees and the school's internal community. Convent of the Sacred Heart seeks an ambitious fund-raising professional who will assess the school's current operation and potential and how best to position Advancement for future success. The ideal candidate is a thoughtful, articulate and experienced leader who demonstrates the ability to organize a dynamic constituency towards a common goal. This is a high-profile position which requires a strong ability to build consensus and continue promoting the advancement culture on behalf of the school and its loyal constituency, including managing a staff of nine. The Head of School values an advancement professional who is strategically oriented, knowledgeable about capital campaigns and communications, enthusiastic, genuine, an effective manager and leader of people, a team player and one dedicated to the mission of a girls school and that the mission is defined by the Goals and Criteria of Sacred Heart education. The Director of Institutional Advancement must be able to develop strong relationships with school constituents and to secure annual, capital, endowed, and planned gifts that support Convent of the Sacred Heart. The Director of Institutional Advancement will be an active partner in interactions with senior members of the faculty, staff, alumnae, parents, and members of the community.
---
Three Key Responsibilities
Serve as chief strategic advisor to the Head of School and Board of Trustees on the advancement plan, direction and resources necessary to effectively engage and service donors.
Serve as a superb, front-line fundraiser professional to Trustees, parents, alumnae, faculty, and friends of the School.
Serve as an inspirational leader and manager of the Advancement Office to implement the advancement plan for a successful trajectory.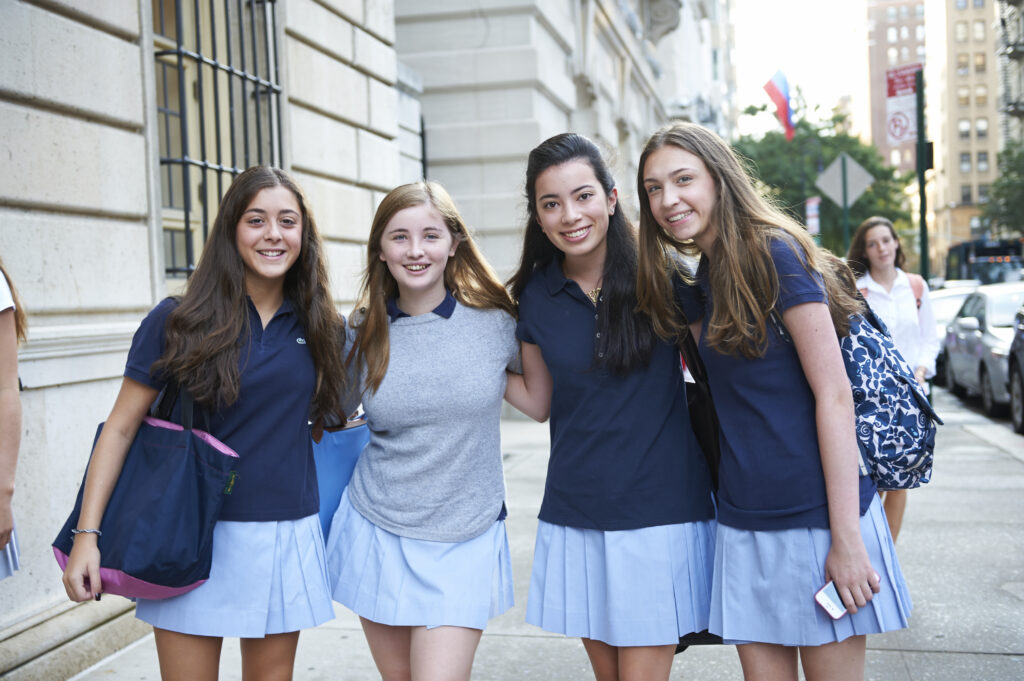 ---
Key Responsibilities
The Director of Institutional Advancement is responsible for providing leadership and strategically managing all of the school's fundraising programs, including the annual fund, capital and major gift campaigns, the annual benefit, planned giving and grant writing.
Additionally, the Director of Institutional Advancement is responsible for managing and overseeing the areas of special events, parent and alumnae relations, as well as the Communications Office. The Director of Institutional Advancement works with the Advancement Committee Chair to staff the work of the Advancement Committee.
Management of the Institutional Advancement Program
Produce adequate funds for current operations, special projects and capital growth
Develop an annual budget that is directly linked with the priorities of the department and the school
Communicate a broad understanding and awareness of the Sacred Heart mission and programs, as well as the school's Strategic Plan
Represent the institutional advancement interest at the senior administrative level
Review annually the funds raised and develop strategies for increasing annual fundraising goals
Annual Fundraising
Develop an annual plan and goals for all advancement activities for presentation to the Head of School and the Advancement Committee of the Board of Trustees
Oversee all fundraising activities and solicitation strategies for all constituents including major donors and foundations
Plan and implement strategic initiatives such as capital campaigns or major gift initiatives
Develop an effective planned giving program
Identify, cultivate, and steward major donors. Develop relationships with key donors and develop strategies that will bring donations to the School either through direct solicitation or by facilitating the Head of School, board members or volunteers in securing the gifts directly
Work with Director of Annual Giving and Special Events to plan annual fund strategies, and to plan special events and recruit volunteers
Assist in conducting faculty/staff and Board of Trustees annual giving drive
Solicit donors where appropriate
Stewardship
Establish, review and monitor donor acknowledgments
Plan acknowledgment events and build individual donor relationships
Monitor gift acknowledgment and data entry
Work with the Director of Annual Giving and Special Events and the Director of Publications to publish Annual Report
Major Gifts
Identify new major gift prospects
Organize prospect screening and rating sessions
Work with staff and volunteers to design detailed cultivation strategies for top prospects
Manage implementation of the cultivation
Direct major gifts program-research, evaluations, solicitations and donor acknowledgment
Planned Giving
Work with the Development Committee and the Director of Alumnae to establish and execute planned giving program
Alumnae
Oversee all Alumnae activities
Develop annual giving plan with the Director of Alumnae and monitor and assist annual giving drive
Community Activities
Participate in professional organization programs (AFP, CASE, SH NETWORK)
Sit on broad based community boards and committees
Attend non-profit special events when opportunity is available as a research and awareness tool to identify potential donors and current donor activity
Capital Campaign
Direct all capital campaign activities
Research, evaluate and update files on prospects, foundations and corporations
Oversee grant proposals to foundations
Plan special cultivation and recognition programs for major donors
Plan and organize all Campaign related events (unveilings, kick-offs, celebrations)
Make solicitation calls as appropriate
Communications
Together with the Director of Publications, plan and implement a comprehensive long- range marketing plan, with annual review and evaluation
Together with the Director of Admission and communications staff, determine the plan, the focus and the potential markets for admission with annual review
Oversee all electronic communications and website requirements for ASH with the Director of Communications and Database Manager
Supervise the planning and production of all external school publications
---
Management Responsibilities
Board of Trustees
Attend Board of Trustees meetings and sub-committee meetings as needed
Coordinate Advancement Committee's planning, meetings and implementation of committee goals
Head of School
Provide comprehensive and effective support for the Head of School
Provide research, background information, appropriate materials and recommended strategies for dealing with specific constituents and donors
Work with Head of School on implementation of Head's goals and vision for the institution, and as a member of the administrative team, develop priorities and strategies for the School
Attend all senior administration meetings and additional meetings as requested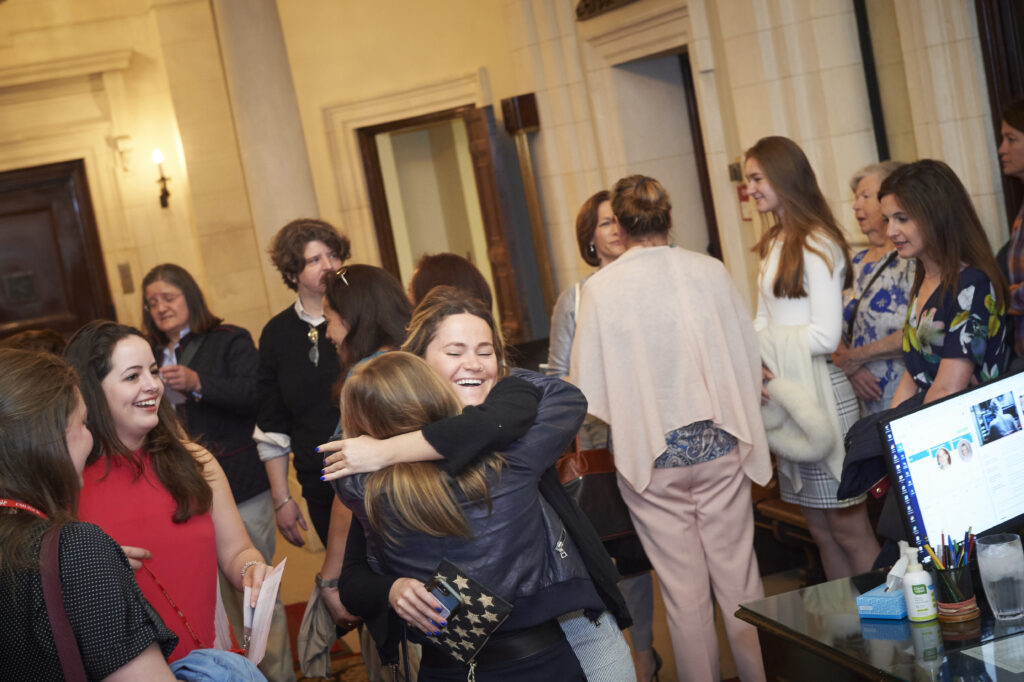 Institutional Advancement Office
Supervise, set direction and support goals for each member of the advancement team
Oversee the operation of the IA, Alumnae, Communications, PR and Marketing areas
Plan and conduct weekly staff meetings
Plan yearly staff retreat and set goals and objectives
Prepare and administer IA Office budget
Maintain contact with Network Advancement Office and participate in Network activities
Attend Network, CASE and AFP meetings as appropriate
Prepare with Advancement Services Coordinator the fundraising, alumnae and special events calendar for dates and mailings
Collaborate with Business and Admission office as necessary to create awareness of donor interactions with school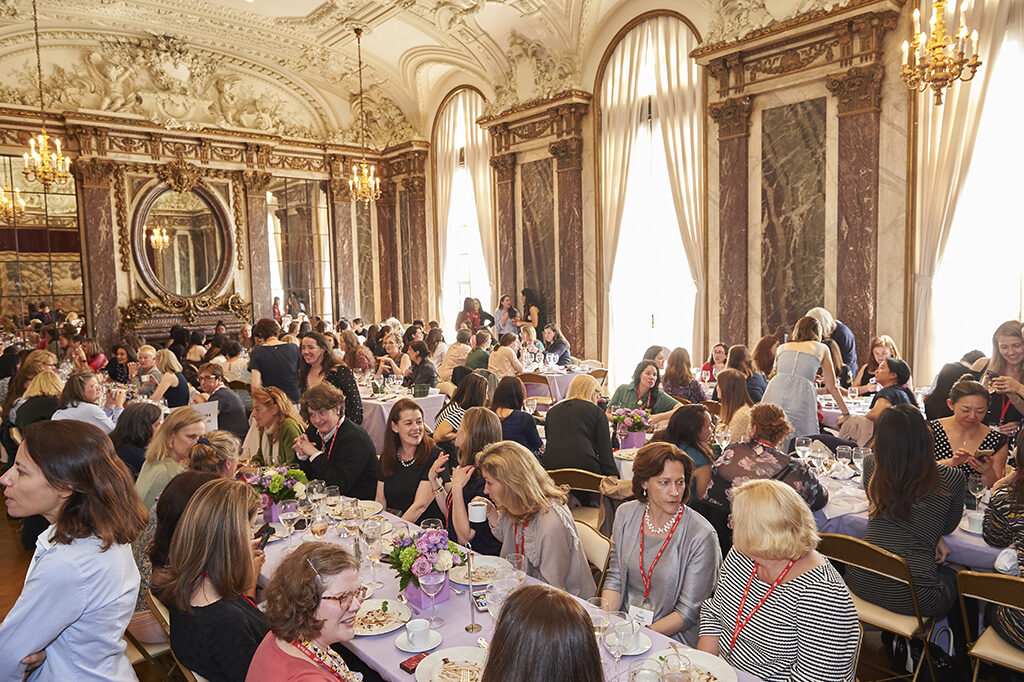 ---
Convent of the Sacred Heart seeks the following personal values and professional skills and work experiences in the Director of Institutional Advancement.
Personal Values
A desire and willingness to participate fully in a dynamic school where inclusion and equity live deeply in the goals and priorities of community building.
A personal and active faith in God; a deep respect for intellectual values; a social awareness which impels to action; the building of community as a Christian value.
A high level of integrity and an extraordinary work ethic.
A strong commitment to education and the importance of the learning process in a superb K-12, all-girls day school.
A commitment to and interest in providing the Head of the School and Trustees with a strong strategic orientation and implementation process that best serve the School's fundraising priorities.
---
Professional Skills
The ability to serve as a strategic leader, capable of providing positive and proactive solutions to related challenges and opportunities of a comprehensive institutional advancement program.
An open and collaborative management style, characteristic of a team player.
Excellent communication skills, both oral and written.
Knowledge and experience in setting up effective Advancement Office organizational structure with multiple functions that includes alumnae relations and internal and external school communications.
Creativity, analytical skills, project development and senior leadership management skills.
Capacity to engage with a diverse community.
---
Qualifications
Integrity, warmth, confidence, a strong work ethic, a positive outlook and a good sense of humor.
A strong commitment to a single sex women's independent school education.
Experience in organizing and conducting capital and endowment campaigns.
Knowledge and experience with successful major gift and planned giving solicitation and stewardship for both alumnae and parents.
Knowledge of how to effectively market and communicate the values and mission of the School internally and externally.
A vision and interest in being involved in the strategic planning process.
Excellent communication skills, both oral and written.
Ability to oversee the identification, cultivation and securing of major gift and annual fund leadership prospects.
Knowledge and experience in prospect tracking, stewardship and reporting procedures and all aspects of annual giving programs.
Knowledge and experience in planned giving preferred, but not required.
Experience managing volunteers, including members of governing boards.
Ability and interest in managing, developing and mentoring staff.
Interest and willingness to travel.
Bachelor's degree required. A Master's degree in a related field preferred.
10+ years of advancement experience required, preferably at an independent school or in higher education.
---

Joe Ciancaglini
Head of School
The close of the 2018-19 school year marked the 12th year of Head of School Joe Ciancaglini's tenure at 91st Street. He arrived at 91st Street in 2007 with an impressive list of accomplishments, including seven years of service as the head of the Sacred Heart school in Atherton, and 21 years prior to that as a teacher, administrator and Headmaster of school at Gonzaga in Washington, DC.
Under his leadership, the school's campus has expanded by over 50%; the academic program has grown in nearly every area and division; and the school has raised nearly $100 million dollars.
Most important, every decision Dr. Ciancaglini has made has been grounded in Sacred Heart's Goals & Criteria, infusing new life into 91st Street's mission. His integrity and unwavering commitment to educational excellence have made the rest of the city, the Network, and the educational world take note. It is because of his vision and guidance that 91st Street has developed into the extraordinary institution it is today.
---
Convent of the Sacred Heart
Convent of the Sacred Heart offers a dynamic and supportive work environment, competitive salaries and a generous benefits package including, a retirement plan, paid vacations, and medical insurance. Convent of the Sacred Heart is an Equal Opportunity Employer.
---
Contact Information
To explore this superb career opportunity on a highly confidential basis please send a letter of interest and a resume (both as Microsoft Word documents) to:
Doug Cooney, Executive Search Consultant, Deerfield Associates Executive Search, Inc.
572 Washington Street, Suite 15, Wellesley, MA 02482
Telephone: 781.237.2800
Email
---