Emma Willard School
Head of Advancement
Deerfield Associates Executive Search, Inc. has been retained by Emma Willard School, located in Troy, New York, to conduct a national search for a Head of Advancement.
---
Emma Willard School
Emma Willard School, located on a 137-acre National Historic Register campus in Troy, New York, celebrated its Bicentennial in 2014. Founded in 1814 by pioneering educator Emma Hart Willard, the School holds the distinction of being the oldest non-denominational girls' boarding school in the country. The campus, nestled on a beautiful, historic 137-acre campus on Mount Ida, includes 23 buildings. The School's location in the Capital District—minutes from Albany and down the street from Rensselaer Polytechnic Institute—opens the door to numerous opportunities for students, faculty, and staff. Only 15 minutes from Albany Airport, the School is close to recreational and art centers such as the Adirondack Mountains, Tanglewood, Saratoga Spa State Park, and much more. Information on Emma Willard School may be found at www.emmawillard.org
Emma, as it is affectionately called by students and alumnae alike, is a college-preparatory boarding and day secondary school serving 354 girls Grades 9–12 and Post-Graduate. The 214 boarders and 140 day students come from 35 countries and 31 states. Eighty-eight are students of color, 80 are international students, and 58 have an alumna or current sister relationship to the school.
With a strong and dynamic administrative team and a superb faculty and staff as its foundation, the School enjoys an international reputation for academic excellence in the world of girls' schools. Of the 61 teaching faculty, 76% are female and 24% male; 86% hold advanced degrees; 84% work full-time, and 16% part-time. The School offers 126 courses, including 20 Advanced Placement courses. The student/teacher ratio is 6:1. The 101 members of the class of 2017 attend 67 different colleges and universities. A financial aid budget of $4.2 million supports 147 students (41%).
The current endowment of the School is $107 million, and the annual fund raises more than $2 million. Together with healthy tuition revenue, these sources support an annual operating budget of $20 million. The arrival of a new Head of School this year has positioned EWS for an ambitious campaign in the coming years.
Through its long and distinguished history, Emma has held to a singular mission, and faithfully celebrates numerous meaningful and longstanding traditions. Alumnae across all decades—there are 8,000 worldwide—acknowledge the impact of the school on their lives and are responsive and engaged donors.
Four years into its third century, the School affirms its core commitment to provide each girl with a deeply personal education that challenges her to pursue her academic and personal aspirations. Students thrive because Emma fosters an authentic culture of acceptance and inclusiveness, of trust and support, and of genuine relationship building among students, faculty and staff.
---
Head of Advancement
Emma Willard School seeks a Head of Advancement as the School begins critical ground work for an ambitious campaign. The Head of Advancement reports directly to the Head of School, works closely with the Board of Trustees, and serves as staff liaison to the Development Committee of the board. As the chief advancement officer for the school, the Head of Advancement oversees The Emma Fund, major gifts, planned giving, stewardship and donor relations, and alumnae relations. Working in close partnership with the communications and admissions teams, the advancement team is well-served by the founder's forward-thinking, girl-focused vision that not only informs fundraising messaging but also empowers healthy collaboration across operational areas.
The School seeks a senior advancement professional to play a key leadership role in advancing the School's Alumnae and Development mission with an advancement office staff of 12 people. The ideal candidate we seek is a thoughtful, articulate, and experienced leader with a proven record of success in organizing a dynamic constituency towards a common goal. This is a high-profile position requiring a strong ability to build consensus and good will on behalf of the School and its loyal constituencies. The Head of School seeks candidates who enjoy building deep and personal relationships, are strategically oriented, are experienced in planning and executing capital campaigns, and who demonstrate enthusiasm, sincerity, and effective managerial and leadership skills. Above all, she seeks a team player dedicated to the mission of an all-girls education.
The Head of Advancement is responsible for building upon Emma's culture of philanthropy that allows the School to advance its mission and sustain its position as a leading independent school for girls. The Head of Advancement leads and manages a comprehensive advancement program that fosters this philanthropic culture through close and personal engagement with alumnae and parents and the ongoing development of a network of Emma Willard supporters. The Head of Advancement partners with the Head of School, faculty, trustees, volunteers, and fellow senior administrators to achieve these goals.
The candidate of choice is expected to embrace the school's mission and vision and will be an energetic ambassador, both on the road and on the campus. The successful candidate will reflect the values and skills Emma instills in its graduates: a love of learning, the habits of an intellectual life, and the character, moral strength, and qualities of leadership to serve and shape her world.
The position is available immediately upon finding the successful candidate. Emma Willard School is also open to waiting until July 1, 2018, should the right candidate be in a current school appointment.
---
Key Responsibilities
Serves as chief advancement officer, charged with forging and advancing long-term philanthropic relationships with the School's alumnae, parents, and friends.
Provides clear vision, management, supervisory leadership, and strategic direction for all aspects of Emma Willard School's advancement program, securing outright and deferred gifts for annual, capital and endowment purposes.
Creates and leads the implementation of institutional advancement strategies in support of the school's strategic priorities, in partnership with the Head of School, the senior leadership team, the Board of Trustees, and the Advancement team.
Leads and inspires an Advancement team of 12, supporting collaboration and professional growth. The team includes staff members responsible for annual giving, major gifts, planned giving, alumnae and parent engagement programs, donor research, stewardship and donor relations, gift accounting and records management, and advancement-related marketing and communications.
Implements comprehensive annual and multi-year plans for major gifts, planned gifts, annual gifts, parent gifts, reunion gifts, stewardship, and alumnae relations.
Works closely with the Head of School to develop cultivation and engagement strategies for top level prospects.
Personally manages a portfolio of high-level prospects and donors.
Provides regular, detailed reports and information to the Head of School and Board of Trustees to support decision making and program evaluation.
Serves as a member of the Emma Willard School senior administrative team.
Supports and advises the Head of School and senior administrative partners on all advancement matters and other topics as requested by the Head of School.
Serves as the liaison between the administration and both the Governance and Development Committees of the Board to ensure healthy communication and partnership on strategic initiatives and best practices.
Inspires members of the Emma Willard community to serve as partners in the philanthropic process.
Oversees implementation of a plan to identify, recruit, train and reward volunteer leadership, forming a cadre of working, giving volunteers.
Manages overall personnel activities, including the hiring, training, supervision, and evaluation of the Advancement staff.
---
Qualities
Integrity, warmth, confidence, a positive outlook, a good sense of humor, and an ability to develop deep personal relationships.
A high level of integrity and a strong work ethic.
Demonstrated ability to inspire and lead advancement staff to maximize each professional's strengths and skills.
Ability to interact effectively and earn the respect of all the constituencies within the School community: the administration, staff, faculty, the Board of Trustees, alumnae, parents, and friends of the School.
Ability to inspire support and enthusiasm for the values and mission of the School.
Vision and interest in partnering in the strategic planning process.
Interest in and willingness to travel.
A strong commitment to a single-sex girls' independent school education.
Commitment to embrace and support an educational setting with adolescent girls for whom the school is a beloved second home.
---
Qualifications
Demonstrated success in organizing, conducting, and completing a capital campaign.
Experience in translating goals into metrics-driven action.
Superb frontline fundraising skills and a track record of successful major gift solicitation of both alumnae and parents.
Excellent verbal and written communication skills.
Ability to oversee the identification, cultivation, solicitation, and stewardship of major gift and annual fund leadership donors.
Knowledge and experience in prospect tracking, stewardship and reporting procedures and all aspects of annual giving programs.
Knowledge and experience in planned giving preferred, but not required.
Experience managing volunteers, including members of governing boards.
Bachelor's degree required. Master's in a related field preferred.
10+ years of advancement experience required, preferably at an independent school and/or in higher education.
---
Jenny Rao, Head of School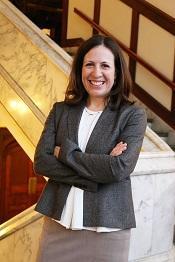 I have spent the past eleven years dedicated to the education of girls. My own experience of growing up in female environments—in an all-girls' high school and as a classical ballet student and teacher—was essential in allowing me to find my voice. All-girls environments provided the support and challenge I needed to define who I am.
I am enthusiastic about leading Emma Willard School, where we foster a culture that believes that the best is yet to come and where we seek not to replicate our world but to improve it.
Welcome from Head of School Jenny Rao: Click Here
Background on Jenny Rao.
She grew up in Mexico City, daughter of a Mexican mother and a British/American father. Feeling the absence of role models for women in Mexico at the time, Jenny decided to attend college in the U.S. From researching schools without a college counselor, to translating her teachers' recommendations into English, to taking SAT's without ever having seen a practice test, Jenny overcame the challenges and ultimately was accepted at Bates College, Maine.
Upon arriving, she signed up for the debate team in order to learn to think faster on her feet in English. In her senior year, she represented Bates at the World Parliamentary Debating Competition in Greece. This is a metaphor for Jenny's approach to her professional life: set a goal, determine what steps are necessary to accomplish it, and then raise the bar even higher to further challenge herself to achieve an ever-greater goal.
Upon graduation from Bates with a degree in Economics, Jenny joined Cambridge Associates, a consulting firm, in Boston. During her three years as a consulting associate, she honed her strategic and analytical skills. The world of finance, however, did not fulfill her deeper self, and she returned to teaching, as she had taught classical ballet in Mexico City. Although she loved her years in the classroom, teaching Spanish at a K–9th grade day and boarding school for boys in the Boston area, she discovered that she missed the strategic and analytical pieces in her consulting job. She enrolled in a Master's program in Private School Leadership at the Klingenstein Center, Teachers College, Columbia University.
Before arriving at Emma in July 2017, Jenny was the director of academic affairs at Garrison Forest, where she has combined classroom teaching, English, Spanish or Geography, with administrative work.
---
History of Emma Willard School
In 1814, at the age of 23, Emma Hart Willard opened the doors of her home in Middlebury, Vermont, to girls seeking a rich educational experience comparable to that afforded their brothers. She pioneered girls' education, taking it from focusing on "the charms of youth and beauty" to intellectually stimulating and rigorous courses in mathematics, geography, history, science, and philosophy. Thus began an educational journey that brought her to Troy, New York, where she continued to transform the education for young women.
Celebrating its Bicentennial in 2014, Emma Willard School renewed its commitment to its mission:
"Honoring its founder's vision, Emma Willard School proudly fosters in each young woman a love of learning, the habits of an intellectual life, and the character, moral strength, and qualities of leadership to serve and shape her world."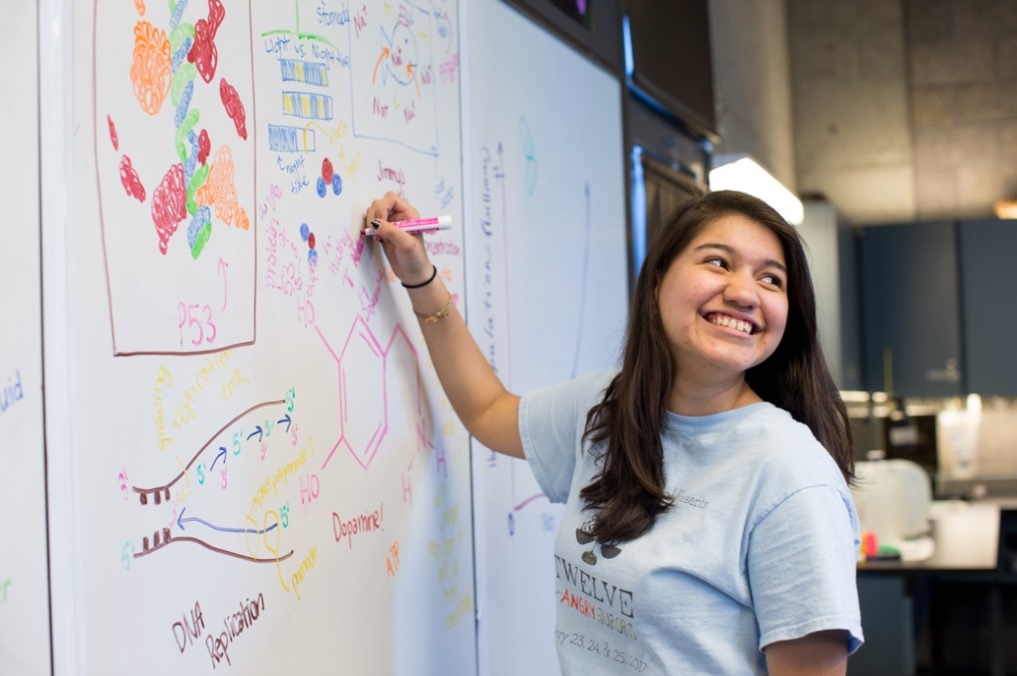 ---
Benefits
Emma Willard School offers a dynamic and supportive work environment, competitive salaries and a generous benefits package including a retirement plan, paid vacations, and medical insurance. Emma Willard School is an Equal Opportunity Employer.
---
---