Gill St. Bernard's School
Chief Financial Officer
Deerfield Associates Executive Search, Inc. has been retained by Gill St. Bernard's School, located in Gladstone, New Jersey, to conduct a national search for a Chief Financial Officer.
---
Gill St. Bernard's School
Gill St. Bernard's School is an independent, non-sectarian, coeducational, college preparatory school serving approximately seven-hundred (700) students from preschool through grade 12 from approximately sixty north-central New Jersey communities. This year's senior class has 91 students. Located on a beautiful 208-acre collegiate-style campus in Gladstone, New Jersey, which includes the 128-acre Home Winds farm, the school's dynamic liberal arts curriculum offers families a well-rounded program of academics, as well as award-winning arts and athletics programs.
The graduates of the class of 2018 were accepted at many of the country's most prestigious colleges and universities, including Chapel Hill, Cornell, Duke, Haverford, Princeton, Vassar, Wake Forest, and UC Davis.
The annual operating budget for the School is $27,293,900 dollars. The current endowment is approximately $11 million dollars. For more information and background please visit www.gsbschool.org.
Our Mission: To provide a balanced, diverse and secure community that prepares students academically, socially and ethically for college and a meaningful life.
Each day we challenge our students to push themselves in new directions; to stretch their minds, to hone their strengths and develop new skills. They are encouraged to embrace personal responsibility and demonstrate honor, integrity, and leadership. We expect no less of ourselves as a school and community. Ours is a learning organization that is committed to continuous improvement and growth, and our dedication to strategic planning allows us to focus on our vision of becoming the very best school possible.

---
The Position
Gill St. Bernard's School seeks a strategically-oriented and experienced financial and business leader to fill the key position of Chief Financial Officer.  This opportunity is available in July 2019.
The CFO, who also serves as the COO, will work closely with the Head of School in support of the school's mission and strategic plan. The CFO is responsible for the organization, management and implementation of comprehensive business, financial, and investment initiatives for the school.  The new CFO will be a key member of the senior leadership team that oversees the day-to-day operation of the school as well as the "big picture" issues and ambitious plans that outline the school's future.
The ideal candidate for this high-profile position is a strategic thinker who has exceptional leadership and critical thinking skills. Our goal is to recruit a seasoned professional who will build on the significant accomplishments of the outgoing CFO (who is retiring in June 2019) and determine what policies, technologies and programs need to be adapted to respond to the needs of the school and its strategic priorities. The candidate will be proficient with accounting systems (Blackbaud is a plus) and in effective data management and analysis to support innovation and efficiency across the organization. The candidate we seek must have demonstrated leadership in implementing change, fostering a high level of teamwork and customer service while embracing technological advancement.
Responsibilities include management and strategic leadership of the Business Office to ensure that appropriate financial controls are utilized effectively.  The CFO will oversee staff in the areas of finance, facilities and security, budgeting and planning, purchasing, technology, endowment, risk management, legal, housekeeping, human resources, summer programs, food service, health center, school store and school bank, and related interactions with parents, faculty, staff, and administration.
Reporting directly to the Head of School, the CFO will manage a team of 7 direct reports, 18 indirect reports, all full-time. Reporting directly to the CFO are the Director of Human Resources, Student Billing, Accounting Manager, Director of Summer & Auxiliary Programs, Director of Operations, Director of Campus Safety & Emergency Management, and Food Service – Chef Joe. The position requires interaction and collaboration with the Head of School, faculty, the school's leadership team, students, staff, parents, the Board of Trustees, and residents and officials of the Town of Gladstone. The CFO works closely with the Head of School, the Board of Trustees, the Director of Advancement, the Director of Admission, and external consultants in overseeing the investment of the school's endowment funds.  The CFO also initiates and manages all contracts for capital projects, and participates actively in the design and construction of new or renovated facilities.
---
Responsibilities
The Chief Financial Officer (CFO) is a strategic partner to the Head of School, Board of Trustees and senior leadership team to forward the school strategically in accordance with its mission. The CFO responsibilities include financial oversight for the school's annual budget and all aspects of the school's finances. The COO responsibilities include oversight and management of all non-programmatic components including facilities, security, risk management, food service, housekeeping, health services, auxiliary programs and transportation.
Responsibilities include:
Administrative control of all business and financial operations of the school including the management of the Business Office staff
Partners with the Head of School, senior leadership team and Board of Trustees in developing and managing the annual operating budget
Develops and manages a long term strategic financial plan to assist the school in achieving short term objectives and long term sustainability
Oversee the annual audit of the school's financial records and financial positions
Oversee all school purchasing, financial investments, banking activities, payroll, benefits and human resource activities
Manages cash flow planning and ensures funds availability
Represents school to banks, financial partners, advisors, auditors and public officials
Advises from a financial and business perspective on any contracts the school may enter
Provide staff support to the Head of School, Finance Committee and the Board of Trustees for all business and financial matters
Manage the employee and vendor contract process as well as legal matters impacting the school
Oversight of the physical operation of the entire school and its programs
Oversight and evaluation of the work of the maintenance, grounds, security, health services, auxiliary programs, housekeeping and transportation staff
Create and oversee an ongoing plant and equipment replacement program and PPRSM budget
Develop, maintain and report all required environmental, health and maintenance standards as required by law and ensure compliance with all state and federal regulations
Oversee all building, renovation and repair projects and manage an effective bidding process
Direct the risk management process for the school ensuring effective liability insurance for building assets, equipment, employees, students and Trustees
Oversee auxiliary programs including camps, after school programs, retail operations, rentals and transportation
Manage the farm and garden staff and functions
Coordinate the efforts and manage the food service and housekeeping functions at the school
Serve as staff support for the Building and Grounds Committee of the Board of Trustees
Perform other duties as assigned by the Head of School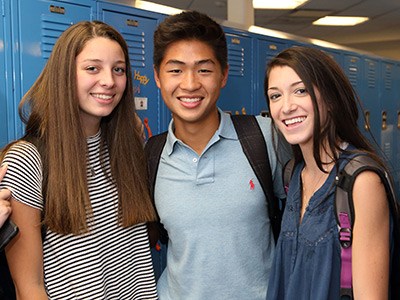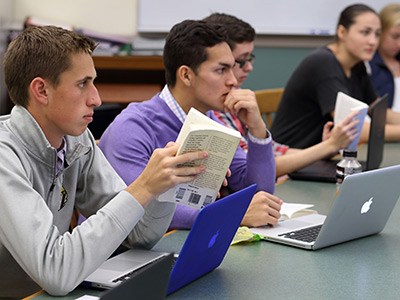 ---
The Qualifications
The ideal candidate for CFO should possess:
A strong background in financial systems, modeling and forecasting; investment and risk management; support services administration; business services; human resources and benefit administration, and facilities management.
Effective financial and business management skills, and the ability to earn the respect and attention of faculty, administration, staff, students and the Board of Trustees.
A high level of integrity and an extraordinary work ethic.
Ability to effectively interface with all levels of the school community – the administration, staff and faculty; the Board of Trustees; alumni and friends of the school; current parents; boarding and day students, and the town of Gladstone.
An open and collaborative management style characteristic of a team player who can provide superior customer service.
Ability to embrace and implement change while fostering a high level of teamwork, a customer service orientation, and technological advancement.
Excellent communication skills, both oral and written.
Knowledge of and experience in setting up effective financial controls.
Effective negotiation skills in developing contracts with external vendors.
A strong commitment to education and an interest in being a positive role-model.
Interest in industry associations (ABOPS, NAIS, TABS, etc.) and "best practices" and the ability to keep current, and bring about appropriate change in the spirit of total quality improvement.
Ability and interest in effectively leading, developing and motivating staff; ability to recruit and hire new staff. Creativity, a positive outlook, proactive orientation and a sense of humor are helpful.
Experience in an independent secondary school, college or university setting strongly preferred. Individuals with strong financial and leadership skills in a related field are encouraged to explore this opportunity.
Ten (10) years of work experience in a financial and business leadership position.
Bachelor's degree is required, M.B.A. and/or a master's degree in a related field, or a CPA license strongly preferred.
---
Position Skills
Business Management
Direct and manage all Business Office support staff operations functions.
Serve as primary staff liaison with Board of Trustees' Finance and Audit Committee, Buildings & Grounds Committee.
Serve as school liaison with all litigation proceedings.
Fiscal Management
Develop, present and manage all operating and capital budgets in conformance with all FASB guidelines.
Develop and present to Board of Trustees interactive financial planning models for strategic planning and fiscal oversight.
Negotiate all school-issued debt instruments for capital financing.
Serve as co-school liaison with all endowment fund managers.
Construction Management
Serve as school liaison for all major capital projects.
Represent the school in all negotiations with architects, project managers, and general contractors.
Human Resource Management
Oversee and manage the school's staff employees.
Work on all related Human Resources programs and policies.
Manage the staff employee hiring, training and assessment process.
Develop and implement staff employee handbooks.
Interpret and apply federal and state employee law.
Negotiate and manage all employee benefit programs.
---
Sid Rowell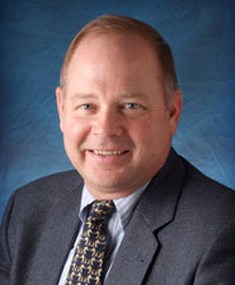 Head of School
Sid Rowell was appointed Head of School at Gill St. Bernard's in 2001. He graduated Phi Beta Kappa from Trinity College, where he was awarded a B.A. and an M.A. in History. Prior to becoming the Headmaster at Gill St. Bernard's, Sid was the Associate Headmaster of Saint Andrew's School in Boca Raton, Florida and Assistant Headmaster at the Wooster School in Danbury, Connecticut. He has 39 years of experience working in independent schools as an administrator, teacher, and coach, and currently serves on the NJAIS Board of Directors and is a member of The Country Day School Headmasters' Association.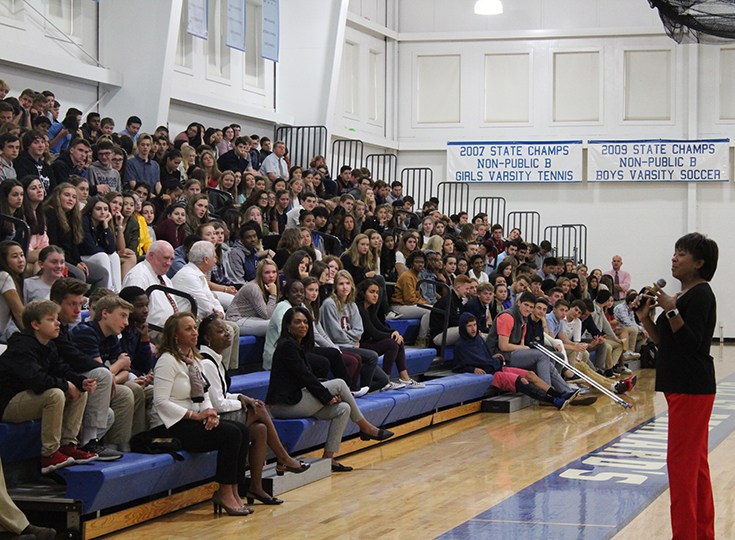 ---
What sets Gill St. Bernard's Upper School apart from other independent schools?
While there are many reasons to pursue a Gill St. Bernard's School education, some are of particular importance for Upper School students. Gill provides a safe and secure environment in which students learn to take intellectual risks and make healthy choices. Our students enjoy coming to school each day; they know they will be challenged, inspired and part of the conversation.
With an average class size of 14, our students are able to receive individualized attention and better connect with faculty members and peers alike, as they explore new concepts in the classroom.
For over 40 years, the Unit program has reflected the school's motto, "The World is Our Classroom." Unit courses are held for two weeks each May and allow students to explore an area of particular interest to them, typically outside the range of traditional academic coursework. Whether through travel abroad, SCUBA diving in the Florida Keys or improving the lives of special needs children through equine therapy, the Unit offers students the chance to work collaboratively, to explore the larger world, and to serve others.
Our 208-acre collegiate-style campus, which includes the 128-acre Home Winds farm, provides a beautiful backdrop for our Upper School. Facilities that include state-of-the-art academic buildings, a theater, two athletic centers, turf and grass playing fields, a track, tennis courts, farm and garden offer unique opportunities to complement the academic curriculum and student life experience.
We offer over 100 courses at the standard, honors and advanced placement levels. Our rigorous and varied college-preparatory curriculum is constantly evolving across disciplines based on student interest and campus advancement, with recent course additions including animal science and botany.
Our Office of Student Life is modeled after the college/university experience, where each grade has its own Dean with formal responsibility for student supervision. The Grade Dean is an essential "point person" for contact with parents and students. They coordinate grade-specific activities and promote regular interactions across all grades.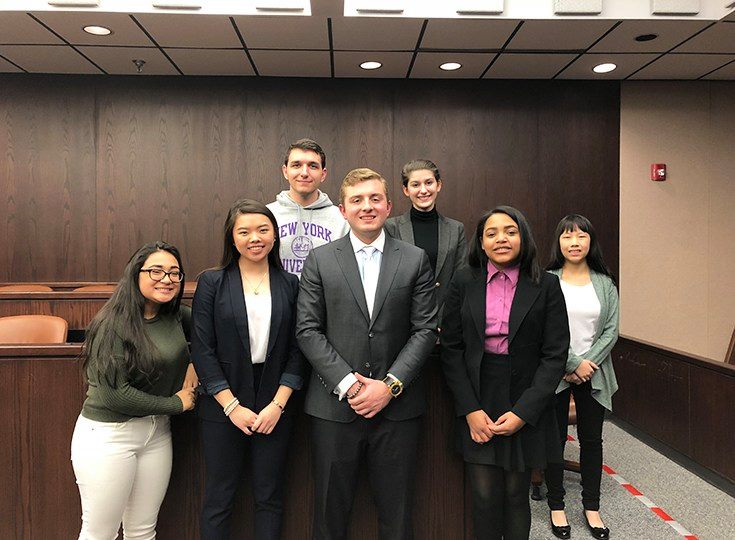 ---
Gill St. Bernard's School Benefits
Gill St. Bernard's School offers a dynamic and supportive work environment, competitive salaries and a generous benefits package including a retirement plan, paid vacations, and medical insurance.   
Gill St. Bernard's School is an Equal Opportunity Employer.
---
Contact Information
To explore this superb career opportunity on a highly confidential basis please send a letter of interest and a resume (both as Microsoft Word documents) to:
Doug Cooney, Executive Search Consultant, Deerfield Associates Executive Search, Inc.
572 Washington Street, Suite 15, Wellesley, MA 02482
Telephone: 781.237.2800
Email
---