Greens Farms Academy
Director of Institutional Advancement and External Affairs
Deerfield Associates Executive Search, Inc. has been retained by Greens Farms Academy (GFA), located in Westport, Connecticut, to conduct a national search for a Director of Institutional Advancement and External Affairs. 
---
Greens Farms Academy
Greens Farms Academy is a coeducational, PreK -12 independent day school serving 715 students including 170 students enrolled in Lower School, 230 in Middle School and 315 in the Upper School.
At Greens Farms Academy (GFA) students are empowered to do the hard, thrilling, essential work of shaping their own world, of building their own future. The school's unique placement within walking distance from the MetroNorth train station encourages students to hail from 23 towns in Fairfield and Westchester counties. Together they form an inclusive community that plays on 64 interscholastic athletic teams, participates in a robust service learning program, and aspires to live by the school's motto, "Each for All."
The School's highly regarded academic program is built around small class sizes (average 15), mentoring partnership with faculty (8:1 student to teacher ratio), and Signature Programs (World Perspectives, STEAM, and Human Ecology and Sustainability) spanning all grades.
A stunning waterfront campus in Westport, CT, comprises three ecosystems – a salt marsh, Audubon woodlands, and the Long Island Sound – and architecture ranging from a modernized Vanderbilt estate to a state of the art center for arts and global studies. Greens Farms Academy has graduated thousands of compassionate, enterprising, broad-minded women and men – people with the courage and vision to build a better world.
For more background on Greens Farms Academy please visit: www.gfacademy.org

---
Responsibilities
 The Director reports to the Head of School and has responsibility for oversight of all fundraising, alumni, parent relations, marketing, and communications.  The Director is a member of the School's Administrative Team and is responsible for relationship management, administration, goal setting and budgeting for the Advancement Office, and for managing the staff, which includes a team of nine
Key Accountabilities: Setting goals, determining strategy, establishing plans, and managing staff and relationships with various constituencies.  The Director is responsible for implementing best practices in data recording and management, gift acknowledgment and reporting, donor relations, giving policies and confidentiality of information. The Director serves as a staff member on the Committee on Trustees, the Buildings and Grounds Committee, Advancement Committee, the Marketing Committee, attends all Board of Trustee meetings, and oversees the management of the Advisory Council.  The Director personally maintains a portfolio of major gift prospects, cultivating, soliciting, and closing these gifts.
Annual Fund ▪ Work with the Director of Annual Giving to create a plan of operation, annual goals and tactical fundraising materials, as well as the organization of the campaign and volunteers and all related communications.
Capital Campaign ▪ Manage all parts of the Capital Campaign, including working with the Trustee Advancement Committee and Capital Campaign Cabinet to set goals and strategy.  Responsibilities include identifying and cultivating prospects, prospect research and tracking, organization and training of volunteers, Campaign communications, and managing outside counsel as needed.
Communications and Marketing ▪ Manages Communications and Marketing team. Together with the Director of Marketing and Director of Communications oversees school-wide communications, branding and marketing efforts. Entire Marketing and Communications team works closely with the Director of Enrollment and Financial Aid on these initiatives.
Alumni Relations ▪ In cooperation with the Director of Alumni Relations, responsible for the development and enhancement of the alumni relations program, including implementation of a system of class agents, alumni reunions, special regional alumni gatherings, and alumni involvement in annual and capital giving.
 Cultivation and Stewardship ▪ In cooperation with the Director of Donor Relations, plan and implement events and activities to engage people and build greater affinity for Greens Farms Academy ▪ Ensure that all donors are kept informed and feel appreciated for their support after their gift has been made.
Parent Relations ▪ Work with the Director of Donor Relations and Special Events and Administrative Coordinator to facilitate interaction between the Parents Association, parent body, and the school.
---
Qualifications and Skills
A bachelor's degree is required. An advanced degree in a related field is a plus.
Successful fundraising experience with cultivating, engaging, and expanding donor relationships with a wide variety of donors.
8+ years of experience in institutional advancement, preferably within an educational institution.
Successful demonstrated experience in an advancement leadership position is strongly preferred.
Experience working with, and connecting to, a large and diverse community.
Demonstrated strengths in interpersonal skills and collaboration.
Excellent written and verbal communication skills.
Ability to oversee a department and motivate, manage and inspire people while also acting as a professional mentor to build on the skills and strengths of direct reports.
An interest in and ability to leverage social media and embrace technology to accomplish Academy goals and objectives.
Excellent listening skills, a growth mindset, warmth, and good humor.
Comfort with and the skills to effectively use technology, including Google Apps for Education, the Microsoft Office suite, and Raiser's Edge.
---
Philanthropy and Endowment
Like all independent schools, GFA relies on the generosity of parents and alumni to help fund current programs as well as endowment and new facilities. Every year, all members of the GFA community are asked to support the Annual Fund. Tuition does not cover the full investment that is made in each student, therefore the School relies on the Annual Fund to provide approximately 6% of the annual operating budget each year. From time to time, GFA conducts Capital Campaigns to secure funding to achieve major strategic objectives. For these critical priorities, GFA relies on the GFA community's philanthropic support of a capital campaign, in addition to their support of the Annual Fund. The endowment provides long term financial stability, serves as an indication of the stature and stability of the school, and is a measure of the school's ability to remain at the forefront of teaching innovation and excellence. The endowment as of May 2019 was $44,024,718. Learn more
---

Bob Whelan
Head of School
Raised in a small town in Maine, Bob attended South Portland High School before Phillips Academy Andover. After graduating from Andover, he matriculated at Brown University where he earned his B.A. in 1991 as a double major in American Civilization and Philosophy. For several years after graduation, Bob's career was involved with music as founder, singer, songwriter, business manager, and director of a band that performed over four hundred concerts. He held a major label recording contract with Atlantic Records and a publishing deal with EMI Music.
Bob returned to Brown in 2001 to serve in the University's Advancement Office. His initial responsibilities were with alumni Class Campaigns and subsequently as the Director of the Parents Leadership Program. During this time, he also earned a M.Ed. in Education, Policy, and Management from Harvard University.
In 2007, Bob accepted the position of Director of Development at Rippowam Cisqua School in Bedford, NY, with additional duties as a teacher and coach. His responsibilities soon broadened, as he became Assistant Head of School for Institutional Advancement and then Associate Head of School. In 2013, Bob was chosen as Head of School at Lake Forest Country Day School, a PreK-8 school of 406 students in the suburbs of Chicago. Bob's leadership at LFCDS brought about innovations that improved the quality of the school's curriculum, increased enrollment, significantly upgraded facilities, and created a more diverse and inclusive community.
Bob accepted the role of Head of School at Greens Farms Academy in the fall of 2017, becoming GFA's eighth head of school in July of 2018.
Bob and his wife Annie, a veterinarian, have two children. Their daughter, Chloe, will enter her third year at Choate Rosemary Hall School and son Ben is a rising eighth grader at GFA. Bob served as a Trustee at Catherine Cook School in Chicago. He is an active sports fan who enjoys bicycling, skiing, and reading.
Some of Bob's writing and talks
---
Images of Greens Farms Academy


---
Our Mission drives everything we do. GFA engages students as partners in an innovative, inclusive, and globally minded community to prepare them for a life of purpose.
We are proud that "Quisque pro Omnibus — Each for All" is our school motto. From PreK through 12th grade, a sense of responsibility and empathy threads through our community. We know that in these times, young people are grappling with big questions. Our mission is to help students become the best they can be by instilling our core values of passion, integrity, empathy, curiosity and excellence.
---
Philosophy
Partners: Our students collaborate with teachers to develop their voices to effect change, to become lifelong learners who take ownership of their educations, and to have an instinct for self-reflection that builds character and drives improvement.
Innovative: Building on a demanding curriculum, our faculty seeks innovative and effective methods to help students cultivate the skills and habits of mind necessary to excel.
Inclusive: GFA strives to create a diverse community that values the identities, perspectives, and experiences of all its members.
Globally Minded: We empower our students to discover their place in the world and help them to become globally competent citizens engaged in building a sustainable future.
Core Values: Passion, Integrity, Empathy, Curiosity, Excellence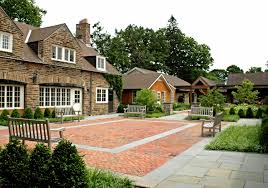 ---

Benefits
Greens Farms Academy offers a dynamic and supportive work environment, competitive salaries, and a generous benefits package including a retirement plan with employer-matching, a full array of insurance plans, and generous support for professional growth. Greens Farms Academy is an Equal Opportunity Employer, and seeks candidates who will add to the diversity of the school community.
---
Contact Information
To explore this superb career opportunity on a highly confidential basis please send a letter of interest and a resume (both as Microsoft Word documents) to:
Doug Cooney, Executive Search Consultant, Deerfield Associates Executive Search, Inc.
572 Washington Street, Suite 15, Wellesley, MA 02482
Telephone: 781.237.2800
Email
---