Marist College
Associate Vice President of Development
Deerfield Associates is conducting a national search on behalf of Marist College, located in Poughkeepsie, New York, for an Associate Vice President of Development.
---
Marist College
Located on the banks of the historic Hudson River, and at its Florence, Italy campus, Marist College is a comprehensive, independent institution grounded in the liberal arts. Its mission is to "help students develop the intellect, character, and skills required for enlightened, ethical, and productive lives in the global community of the 21st century." Marist is consistently recognized for excellence by The Princeton Review (Colleges That Create Futures and The Best 385 Colleges), U.S. News & World Report (8th Best Regional University/North, 2nd Most Innovative School/North), Kiplinger's Personal Finance ("Best College Values"), and others. The College is top-ranked for long-term study abroad (#2 in the U.S.) by the U.S. State Department's Open Doors report. Marist educates more than 5,000 traditional-age undergraduate students and 1,400 adult and graduate students in 47 undergraduate majors and numerous graduate programs, including fully online MBA, MPA, MS, and MA degrees, as well as Doctor of Physical Therapy and MS in Physician Assistant Studies programs. www.marist.edu


---
The Opportunity
Marist College seeks an accomplished, collaborative, and entrepreneurial development professional to serve in this key leadership position. This is an exciting opportunity for a senior advancement professional with strong management and front-line fundraising skills to partner with a dynamic Vice President for College Advancement, an engaged President and Board, and talented, committed team to help lead the continued evolution and growth of a successful fundraising program at a fiscally sound institution.
---
Qualifications and Leadership Qualities
The ideal candidate will have a strong track record of fundraising success and the personal energy, enthusiasm and drive to set and achieve ambitious goals. A collegial, collaborative and accessible leadership style is essential, as are the creativity, energy and political savvy needed to introduce, inspire, and champion new ideas. Candidates must possess a high level of integrity, be a self-starter, and has the demonstrated ability to adapt and lead through change.
The successful candidate will be a senior development professional with a Bachelor's Degree and 10 or more years of progressively responsible experience in advancement. Demonstrated leadership and inspirational managerial skills are essential, along with exceptional interpersonal, verbal, and written communication skills. An ability to analyze data, problem solve in a fast-paced environment, and effectively harness and leverage technology is essential. Must be an energetic, self-directed team player, committed to the mission of Marist College.
In close partnership with the Vice President for College Advancement, the Associate Vice President for Development will lead and actively manage the front-line fundraising units, including annual giving, leadership gifts, gift and legacy planning, and foundation and government grants.
The AVP will participate in the development and execution of a comprehensive plan to maximize the success of the College's fundraising efforts. The successful candidate will actively manage a personal portfolio of leadership and principal gift prospects and secure significant philanthropic resources for top institutional fundraising priorities.
The Associate Vice President for Development will serve as a key member of Advancement's leadership team and actively partner with academic and administrative leaders across the institution to help fulfill the College's mission and realize its ambitious goals. The successful candidate will play an integral role in planning and executing the College's next comprehensive campaign.
As Marist has grown, so have its development efforts. In its last comprehensive campaign, the College raised nearly $160 million on an ambitious goal of $150 million. 14,388 donors contributed to the Campaign for Marist, including 21 gifts of $1 million or more. Significant support was secured for major capital initiatives, the faculty, and the establishment of more than 40 new endowed scholarships.
The College's alumni, now more than 48,000 strong, are highly engaged and supportive of the College. Additionally, Marist has an impressive record of development success with prominent philanthropists throughout the scenic Hudson River Valley. The institution also benefits greatly from an expanding cadre of highly supportive and dedicated parents. The Advancement team consists of 23 individuals working in three departments including development, alumni relations and advancement services.
---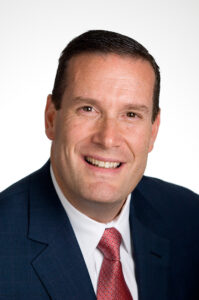 Christopher M. DelGiorno '88
Vice President for College Advancement
Appointed in 2011, Chris serves as the College's chief advancement officer, providing strategic direction and leadership for Marist's development, alumni relations, and advancement services programs. Before returning to his alma mater, Chris was executive director of leadership gifts at Bucknell University during the quiet phase of the University's $500 million campaign. Previously, he served at the University of Pennsylvania as director of development for the School of Social Policy and Practice, and as Penn Development and Alumni Relations' first director of recruitment and professional development. While Chris began his work in development at the Ronald McDonald House of Southern New Jersey, his career started in the Office of Admission at Marist and continued with his service at the College Access Program, a Pew-funded initiative to increase the rate of Philadelphia public school students who enroll in college. In addition to his BA in communication from Marist, Chris earned an MLA from the University of Pennsylvania with a concentration in nonprofit leadership. He also completed the fundraising certificate program at Penn.
The Hudson River Valley is known for its rich landscapes, sustainable-foods, diverse culture, and has a wide variety of vibrant cities and historic towns. Follow your sense of adventure, find great food around every corner, engage with a proud community, and be a part of history right at Marist in the heart of the Hudson River Valley. Poughkeepsie and surrounding communities are among the most diverse in the state with easy access to New York City by way of Amtrak or Metro-North train service. For more information about the Hudson Valley region and its major cultural and recreational attractions, visit the link below to learn more: https://www.marist.edu/hudson-river-valley-life
---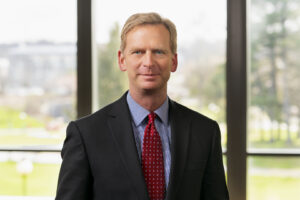 Kevin C. Weinman
President
Dr. Kevin C. Weinman joined Marist College as its fifth president in October 2021. He came to Marist after serving for eight years as chief financial and administrative officer at Amherst College. A hands-on leader, he is highly engaged in student success, as evidenced by the $250,000 pledge he and his wife, Beth, made in 2021 to make a Marist education more accessible and equitable for a diverse and talented group of students. Deeply committed to Marist's exceptional faculty, in 2022 he led the recruitment of a diverse and dynamic cohort of 24 new faculty across its schools of Communication and the Arts, Computer Science and Mathematics, Liberal Arts, Management, Science, and Social and Behavioral Sciences, the largest cohort to join the faculty in the College's history. Weinman's academic and professional career, which combines scholarship in the history of urban planning and public policy with financial and administrative leadership in the private and higher education sectors, aligns with Marist's signature blend of excellence in the liberal arts and pre-professional training.
Marist's study abroad program is ranked #2 in the nation by the U.S. State Department and includes unique first-year programs in Florence and Dublin. At Marist, approximately 50% of graduates study abroad during their undergraduate experience. Its 30-year Joint Study partnership with IBM has brought the College the kind of world-class technology platform typically found at leading research institutions. Marist's academic centers of excellence include the nationally-known Marist Poll, Center for Civic Engagement and Leadership, Hudson River Valley Institute, Center for Sports Communication, and Institute for Data Center Professionals. The College also hosts the Franklin D. Roosevelt Presidential Library's digital archives, making it one of only six colleges or universities in the nation affiliated with a presidential library.
The primary work location for this position is Poughkeepsie, New York. Local, on-campus work in Poughkeepsie, New York will be required as a condition of employment.
---
Relocation: It is College policy to reimburse eligible newly hired full-time administrative staff members for reasonable expenses incurred in relocating to the area. To be eligible for reimbursement, new employees must move a minimum of 50 miles from their present home; must move within the first year of hire.
Marist College is committed to creating a diverse workforce on our campus by ensuring that barriers to equal employment opportunity and upward mobility do not exist here. To this end, the College will strive to achieve the full and fair participation of minorities, women, people with disabilities, and any other protected groups found to be under-represented.
Equal opportunity means employment, development, and promotion of individuals without consideration of race, color, disability, religion, age, sex, marital status, national origin, sexual orientation, or veteran status unless there is a bona fide occupational requirement which excludes persons in one of these protected groups. The College will review its employment policies and procedures to ensure that barriers which may unnecessarily exclude protected groups are identified and eliminated. The College will also explore alternative approaches if any policy or practice is found to have a negative impact on protected groups.
Marist's policy of non-discrimination includes not only employment practices but also extends to all services and programs provided by the College. It shall be considered a violation of College policy for any member of the community to discriminate against any individual or group with respect to employment or attendance at Marist College on the basis of race, color, disability, religion, age, sex, marital status, national origin, sexual orientation, veteran status, or any other condition established by law.
---
Contact Information
To explore this superb career opportunity on a highly confidential basis, please send your resume and letter of interest and list of 4 references (which will only be contacted if mutual interest is determined) to:
Doug Cooney, Executive Search Consultant, DEERFIELD ASSOCIATES Executive Search, Inc.
572 Washington Street, Suite 15, Wellesley, MA 02482 Telephone: 781-237-2800.
Email: jobs@deerfieldassociates.com