Moses Brown School
Chief Financial Officer
Moses Brown School, located in Providence, Rhode Island, announces a search for its next Chief Financial Officer, a strategic leadership position responsible for the stewardship of the School's financial resources and the oversight of the strategic priorities that maintain fiscal discipline and focus on sustainable financial strength. The CFO reports to the Head of School, serves on the Senior Leadership Team and leads experienced business and operations professionals.
The opportunity is available on or before July 1, 2023, and will be filled following a comprehensive national search. In its hiring practices, Moses Brown does not discriminate and seeks to maximize the diversity of the school in terms of class, gender, ethnicity, race, religion, sexual orientation, abilities/disabilities, and language.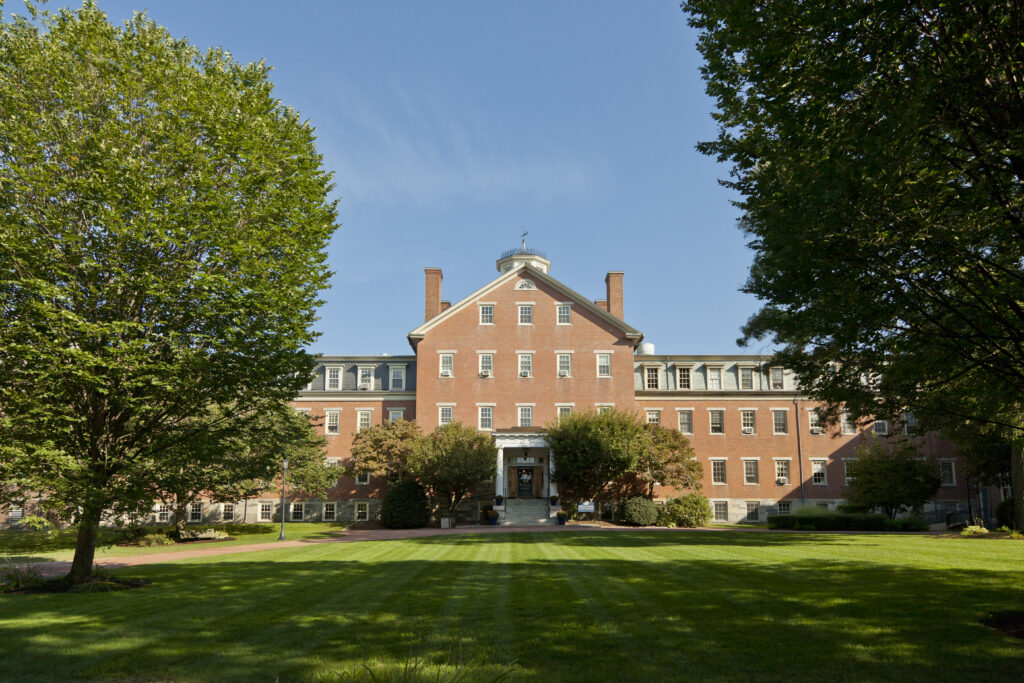 ---
The School
Founded in 1784, Moses Brown School has been a leader in education for over 235 years. The school has a proven tradition of academic excellence, a commitment to great teaching, and a dedication to fostering character and confidence in young people. The stunning 33-acre campus—formerly the farm of 18th-century Quaker abolitionist leader Moses Brown—provides expansive academic, artistic, and athletic facilities right in the heart of Providence.
We are a Quaker school, one of the oldest and largest of a network of 80 Friends schools in the U.S. While each is independent, we all share the same essential mission: to nurture and celebrate each child's special gifts, talents, and identities—what Quakers refer to as their Inner Light. Rooted in the Quaker values of simplicity and integrity, community and equality, care and peace, we apply these values every day to create an academic culture of deep reflection, expansive curiosity, and spirited inquiry.
At Moses Brown School, 100 faculty members serve nearly 800 students ages 3-18, with a student-to-teacher ratio of 8:1. We offer a rigorous academic program and small classes and advisories help cultivate the strong connections with faculty that are a hallmark of the school.
The student experience is incredibly varied, including 17 musical and performance groups across the school, 50 clubs and activities, and 63 athletic teams competing in 17 different sports. And while individual achievement is celebrated, learning at Moses Brown is shared enterprise. We foster a close sense of community, evident in collaborative relationships between students and teachers and in our weekly meeting for worship. Our diverse community is strong enough to hold hundreds of brilliant, unique, independent-minded people. With $ 7 million awarded annually in need-based financial aid, Moses Brown partners with many families to make a shared investment in bright, caring, and thoughtful children from all socioeconomic backgrounds. And with 28% of our student body identifying as people of color, our community reflects the demographics of our surrounding area. Ours is an education that is time-tested, fully immersive, and ever more relevant to today's world. To learn more about Moses Brown School, please visit www.mosesbrown.org.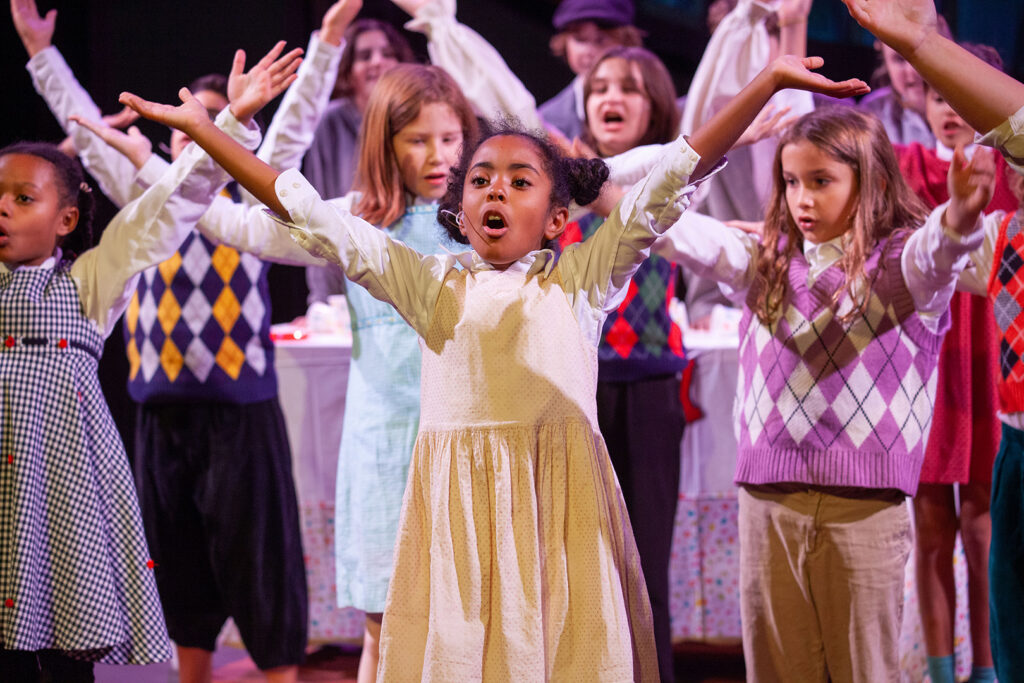 ---
The Position
Moses Brown School seeks a strategic and visionary financial leader to fill the key position of Chief Financial Officer to partner with the Head of School, Senior Leadership Team and the Board as we envision and plan for the ongoing success and future of MB.
Reporting to the Head of School as a member of the school's Senior Leadership Team, the CFO supports Moses Brown's mission by providing strategic oversight of the school's finances, physical plant, and auxiliary operations. The CFO works collaboratively with school leaders to manage the annual operating budget, endowment, and physical plant.
Moses Brown has recently named Katie Titus as the school's next head of school. Katie has served in a variety of roles throughout her 26-year career, including head of school and interim head of school. She professes to have had the luxury of working with two of the best CFOs in schools and is seeking a strategic partner for this critical role for Moses Brown's future. To learn more about Katie's leadership, visit the school's announcement from October. With another strategic plan on the horizon and an engaged and devoted alumni and parent-base, this is an exciting time to be joining the school. This year, Ron Dalgliesh is serving as the school's interim head of school in preparation for Katie's arrival in July. Ron will return to his role as the Associate Head for Community Engagement, overseeing advancement, communications, athletics and admissions. Debbie Phipps, the Associate Head of School for Academics, is also a deeply experienced and widely admired educational leader. Together, Ron and Debbie have served the MB community for more than 30 years. The CFO will join these two experienced Associate Heads on a Senior Leadership Team that also includes three division heads, and directors of DEI and Friends Education.
The CFO will manage direct reports in the finance, operations, and auxiliary services of the school and be a key strategic partner to the Head of School and Board of Trustees, serving as the school liaison to the Budget & Finance and Investment Committees of the Board.
Driven by the core values of a Quaker school, Moses Brown hopes to face the challenges of the long-term financial sustainability of the independent school model by capitalizing on the strength of its history and mission while seeking ways to continue to boldly lead in education during a time of complex change in the world, inspiring our students to find their inner light as leaders of the future.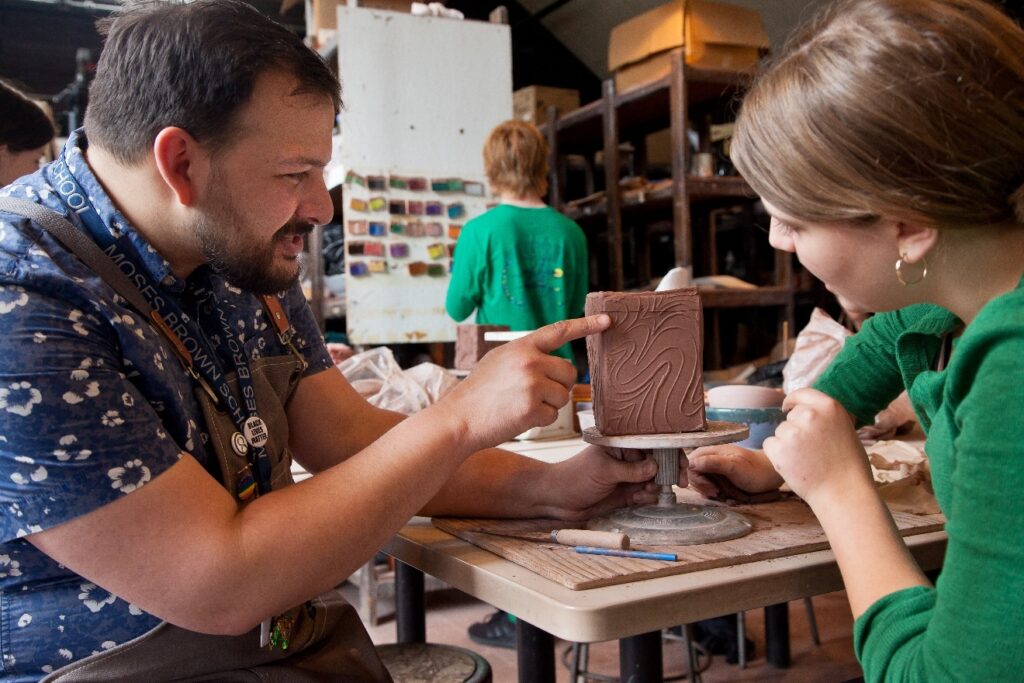 ---
Key Responsibilities include:
Business Office/Finance
Serving as the school's key strategic financial leader and planner, informed by industry best practices; to partner with administrative colleagues, faculty, and staff to evaluate, make recommendations, and develop systems that ensure the most efficient and effective use of financial and physical resources in support of the school's educational mission.
Oversee an annual budget of $26M: Work closely with the Board and school leaders to maintain a balanced budget that reflects the mission of the school while projecting forward a vision to ensure long-term financial strength.
Lead the organization and management of the Business Office including accounting, accounts payable, accounts receivable (tuition and fees), cash management, purchasing, budgeting, financial reporting, investment, banking, payroll, employee relations and benefits program.
Maintain a 10-year projected financial model that facilitates long-term strategic planning and decision making by the Head of School and Board of Trustees, including tracking revenues and expenditures associated with capital and major gift campaigns.
With tuition as the primary revenue stream, partner with the Head of School and Admissions team in strategically managing enrollment; to provide analytics and reporting that allows for effective tracking, predicting, and modeling of enrollment, net revenue, and scholarship needs; to serve on a committee that oversees the awarding of need-based scholarships.
Working closely with the Controller, manage a process for preparing the school's annual operating budget that will permit discussion and approval by the Board of Trustees early in the calendar year, and to monitor and report on the budget throughout the year.
Securing an annual external audit of the school's financial records and financial positions.
Provide oversight and implementation of risk management strategies relating to the financial health of the School, including but not limited to accident prevention, fraud and cyber threats, contractual risk, internal fraud and financial liquidity.
Ensure compliance with bond covenants, audit standards and with all regulatory and funding agencies and the rules of accrediting bodies by continually monitoring operations, programs, and physical properties; initiates change where required.
Enterprise Risk Management
Be responsible for overseeing the organization of ERM at the school, coordinating school leaders and the community, guided by up-to-date best practices.
With the Head of School and facilities and operations teams, maximize safety on campus by undertaking risk assessment and crisis planning; oversee compliance with building codes and safety regulations and maintain appropriate levels of insurance to protect the property and cover the liability of the school.
Ensure proper insurance coverage in all areas of the school.
In conjunction with Human Resources, ensure that personnel policies conform to state and federal laws and, through regular staff meetings, professional development, and annual evaluation.
In consultation with the School's legal counsel, maintain a working knowledge of government regulations, policies and related issues of importance to Moses Brown. Where appropriate, serve as the School's representative in legal matters.
Operations and Facilities
Oversee a COO who will be responsible for managing the operations of the school, including facilities, auxiliary services, campus safety, and events logistics.
With the COO, ensure the effective management of out-sourced services (e.g., dining, cleaning, security) and auxiliary enterprises (e.g., summer programs).
Working closely with facilities and operations in the stewardship of MB's historic, 33-acre campus. Be actively involved with all maintenance, capital projects, and relationships with consultants, architects, contractors, lawyers and/or city and state officials.
Work closely with the Board, Head of School, Architects and Project Manager during the planning and construction phases for all building projects.
Support the work of the Building and Grounds Committee and the COO, who serves as the administrative liaison to the B&G committee.
School
With senior leadership, be a steward of MB's workplace culture, proactively seeking to maintain a diverse, inclusive, and consistent environment for all. Provide information, empathy, and support when employees have questions or concerns about workplace policies or experiences.
Provide strategic perspective and guidance while participating in school conversations; Be an active and visible member of the MB community.
Manage and lead other projects as assigned by the Head of School.
---
Key Qualifications Include:
A strong background in financial systems, modeling and forecasting; investment and risk management; support services administration; business services; human resources and benefit administration, and facilities management.
Effective financial and business management skills, and the ability to earn the respect and attention of faculty, administration, staff, students and the Board of Trustees.
A high level of integrity and an extraordinary work ethic.
Ability to effectively interface with all levels of the school community – the administration, staff and faculty; the Board of Trustees; alumni and friends of the school; current parents; boarding and day students, and the city of Providence.
An open and collaborative management style characteristic of a team player who can provide superior customer service.
Ability to embrace and implement change while fostering a high level of teamwork, a customer service orientation, and technological expertise.
Excellent communication skills, both oral and written.
A strong commitment to education and an interest in being a positive role-model in a Quaker School.
Interest in industry associations (ABOPS, NAIS, TABS, etc.) and "best practices" and the ability to keep current, and bring about appropriate change in the spirit of total quality improvement. Effective skills in developing, negotiating, and managing contracts with external vendors.
Ability and interest in effectively leading, developing and motivating staff; ability to recruit and hire new staff. Creativity, a positive outlook, proactive orientation and a sense of humor are helpful.
Experience in an independent secondary school, college or university setting is strongly preferred. Individuals with strong financial and leadership skills in a related field are encouraged to explore this opportunity. Knowledge of and experience in setting up effective financial controls.
Ten (10) years of work experience in a financial and business leadership position.
Bachelor's degree is required, M.B.A. and/or a master's degree in a related field strongly preferred. CPA license preferred but not required.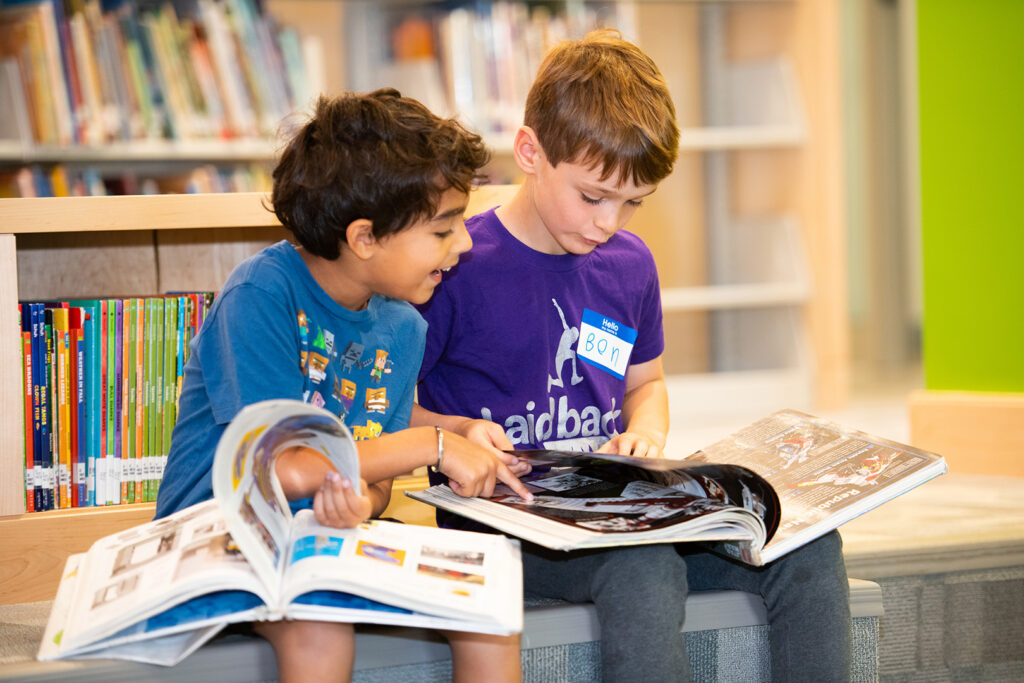 ---
A Period of Historic Growth and Investment at MB
The new CFO will join the Moses Brown community during a period of dynamic growth and momentum. Under previous Head of School, Matt Glendinning, the school community was galvanized by an ambitious strategic plan, MB Believes: a vision for learning, people and place. The plan was supported by the most successful fundraising campaign in school history, which ended in January 2021 with more than $65 million raised. The strategic plan as a whole focused on fostering key skills and attributes in students, including:
expert thinking: the ability to solve problems and do something creative with accumulated knowledge;
global and intercultural awareness: knowledge of other world regions, an ability to communicate across cultures by speaking other languages, and the capacity to work with those from different backgrounds and learn from those with different perspectives;
ethical leadership: developing future leaders who are motivated less by status and power than by a sense of kinship with and responsibility to others.
 MB Believes also changed the physical campus significantly with the addition of the Woodman Family Community & Performance Center, the renovation of Jones Library, creation of the Y-Lab, expansion and renovation of the Lower School, the addition of the Gorgi Family Squash and Education Center, a new artificial turf field, and new facilities for baseball, soccer, tennis and softball.
New educational programs in engineering and design and entrepreneurship and social innovation, and the use of project-based learning across the school, dramatically expanded experiential learning opportunities. MB TRIPs – Travel, Research & Immersion Programs – has also made journeying and discovery outside the gates of our campus a pervasive learning paradigm.
With $23 million in gifts, the MB Believes campaign also resulted in a doubling of the school's endowment. But perhaps the most important change at Moses Brown in the past 15 years has been an historic shift in the socio-economic, racial, and ethnic diversity of the student and employee populations. Thanks to $15 million in fundraising for endowed scholarship and a broad institutional commitment, financial aid recipients now represent 42% of the student body (vs. 15% in 2009) with 30% students of color (vs. 17% in 2009). Today, faculty and staff of color represented 22% of all employees (vs. 11% in 2009).
This growing diversity of backgrounds and perspectives creates a rich intellectual environment strong enough to hold hundreds of talented, values-centered, independent-minded people.


---
Moses Brown School Benefits
Moses Brown School offers a dynamic and supportive work environment, competitive salaries and a generous benefits package including a retirement plan, paid vacations, medical insurance, and tuition remission. Moses Brown School is an Equal Opportunity Employer.
In its hiring practices, Moses Brown deliberately seeks to maximize the diversity of the school (in terms of class, gender, ethnicity, race, religion, sexual orientation, abilities/disabilities, and language).
Compensation is competitive and based on education and number of years of experience and track record of success.
As the COVID-19 pandemic persists, our top priority is safety. Accordingly, Moses Brown School will require, subject to disability and religious accommodation exceptions under federal and state law, that all employees be fully vaccinated against COVID-19.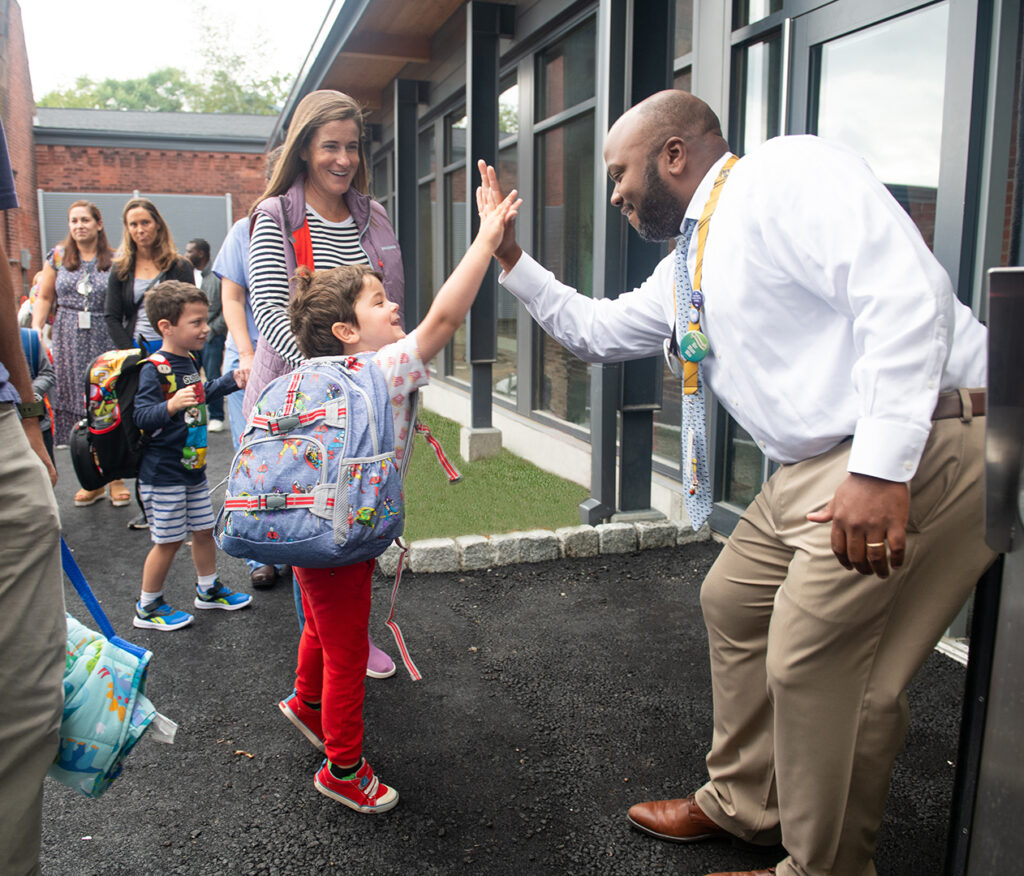 ---
Contact Information
Moses Brown School has retained the executive search firm of Deerfield Associates to assist with this high-profile search. To explore this superb career opportunity on a highly confidential basis please send your resume and letter of interest with a list of 4 references (which will only be contacted if mutual interest is determined) to:
Doug Cooney, Executive Search Consultant, DEERFIELD ASSOCIATES Executive Search, Inc.
572 Washington Street, Suite 15, Wellesley, MA 02482 Telephone: 781-237-2800.
Email: jobs@deerfieldassociates.com