Phillips Exeter Academy
Director of Alumni and Parent Relations
Deerfield Associates Executive Search, Inc. has been retained by Phillips Exeter Academy, located in Exeter, New Hampshire, to conduct a national search for a Director of Alumni and Parent Relations. 
---
Job Summary
Phillips Exeter Academy is pleased to announce a search for a new Director of Alumni and Parent Relations.
The Director of Alumni and Parent Relations reports directly to Morgan Dudley'77, Director of Institutional Advancement, and is a key member of the Advancement Office senior leadership team. The Director will be responsible for the leadership, management, vision, goals and results of the Alumni and Parent Relations Department. The opportunity is available immediately and will be filled following a comprehensive national search.
Exeter seeks an engaging and dynamic leader who will embrace the values and mission of the Academy, and provide overall strategic vision and leadership of the Alumni and Parent Relations Department that will solidify ties to Exeter and one another in order to promote philanthropy and volunteerism.  Responsible for engaging alumni, parents, and students in ways that will strengthen their ties to Exeter and to each other in order to promote their philanthropy and volunteerism.  Responsible for the overall strategic management, development and evaluation of the Alumni and Parent Relations (APR) program.
---
Phillips Exeter Academy
Phillips Exeter Academy is a coeducational independent school for boarding and day students in grades 9 through 12, and offers a postgraduate program. Located in Exeter, New Hampshire, it is one of the oldest secondary schools in the United States.
Phillips Exeter Academy, co-founded by John and Elizabeth Phillips in 1781, believed every student should have access to the very best education — one that embraces the ideals of both goodness and knowledge.
Now a co-educational residential school with more than 1,000 high school students from the U.S. and 33 foreign countries, Exeter has a centuries-old tradition of academic excellence and a commitment to empowering Exonians to find their place in the world.
Phillips Exeter Academy is a community that celebrates curiosity and cultivates potential. With a student-to-teacher ratio of 5:1, more than 450 courses in 18 subject areas, and the opportunity to study on five continents, Exeter provides unparalleled opportunities for discovery and exploration, of both self and subject matter. There are currently 22,005 alumni. Visit www.exeter.edu for additional information.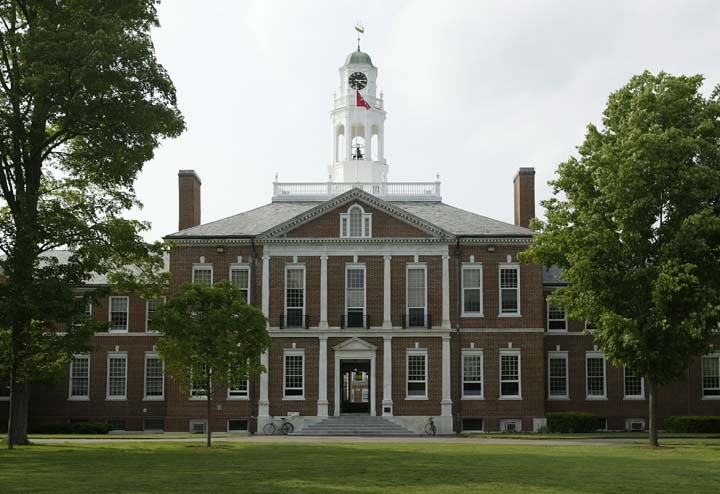 ---
Key Accountabilities
Provides vision, leadership and management for the internal staff including development and support.
Develops and manages a comprehensive program to engage, inform, and cultivate alumni.
Develops and manages a comprehensive program to engage, inform and cultivate parents.
Develops and operates within a multi-million-dollar budget.
Establishes, maintains, and evaluates the recruitment and training of a global volunteer force.
Manages class and regionally based programs worldwide (e.g., Reunions, Events, Exeter Leadership Weekend).
Oversees the General Alumni Association and election of officers and the John Phillips Award, Founders Day Award and President's Award process and committees.
Collaborate with Exeter Fund partners to ensure engagement and fundraising activities are integrated to maximize results
Develops Annual APR Plan that includes objectives, strategies and tactics to support IA goals; plan is based on inputs from multiple sources including, but not limited to, IA Department Heads, APR Team, internal and external data sources, etc.
Engages and consults with Communications to develop annual APR Marketing and Communications Plan, including objectives, strategies, tactics, key messages, timelines, etc.
Partners with IA Operations and IT on APR Measurement Plan, ensuring appropriate metrics are in place.
Executes travel plans to visit alumni as well as the Alumni Educational Travel Program.
Develops and oversees technologies (online directory, event registration, events calendar, mentoring).
Directly supports efforts to secure gifts for institutional priorities that include restricted and unrestricted support for campus programs and projects.
Makes recommendations for Trustee candidates.
---
Degree of Independent Action Performed
Incumbent is expected to work with a high level of independence and autonomy, and exercise a high degree of initiative, influence, and judgment in decisions impacting staff and department operations. Expected to solve problems or address issues that require immediate attention.
---
Direct/Indirect Reports
Alumni and Parent Relations team. Lead and manage a staff of eight.
---
Internal & External Contacts
Frequent contact with students, Dean of Students office, PEA administrative and academic offices, faculty, coaches, and staff.  External contacts may include parents, outside organizations, visitors and local community neighbors.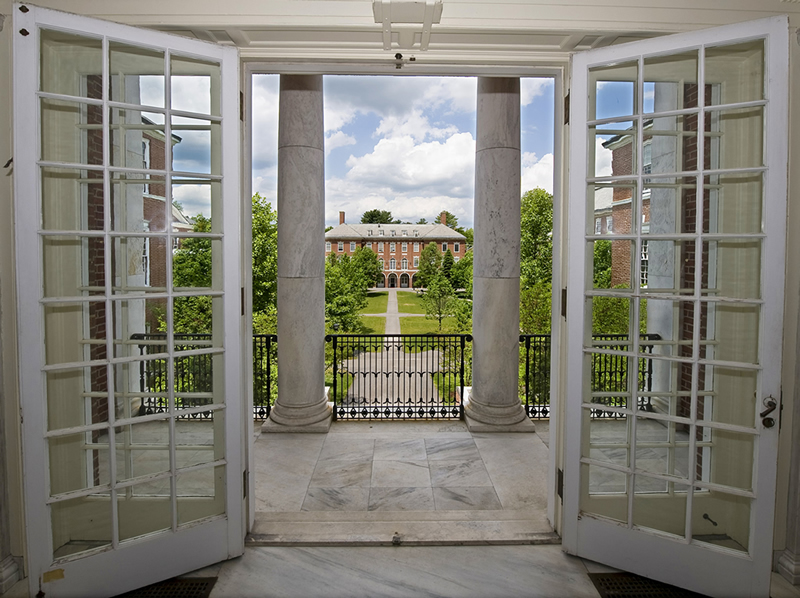 ---
Education
Bachelor's degree is required, Master's degree preferred.
---
Experience
7 – 10 years' relevant experience or the equivalent combination of education and related experience.
Personal or professional experience working with people of diverse cultural backgrounds and a demonstrated commitment to intercultural sensitivity.
Successful experience in working with senior institutional leaders.
Experience working with adolescents in an educational setting preferred.
---
Skills & Knowledge
Demonstrated success in working with volunteers and advisory boards to solicit alumni, parents and especially friends without a previous connection to Exeter.
Demonstrated ability to create, foster and work within an environment of collaboration.
Respect for diversity of identities and experiences, an orientation toward equity and inclusion, and cultural competency in all aspects of Academy life.
Strong interpersonal skills with ability to develop and maintain collegial relationships.
Excellent communication (written and verbal) skills. Ability to communicate with officers, faculty, administrators and donors.  Ability to present complex information in a clear and compelling manner in writing and in person.  Ability to document meetings and write briefings.
Ability to synthesize and analyze data (primary and secondary sources) to turn information into effective strategies.
Ability and willingness to travel extensively. Demonstrated success in producing international trips for self and others, including ability to set itineraries and arrange meetings and travel logistics.
A passion for excellent customer service and commitment to exceptional quality. Ability to coach the APR team in all aspects of work.
Initiative, resilience and entrepreneurial spirit.
Demonstrated ability to work with students by building trust and credibility.
Excellent analytical and problem solving skills as well as a strong customer focus.
A strict adherence to confidential policies is required.
Ability to work independently and handle multiple priorities and deadlines simultaneously.
Proficient in MS Office.
Willingness and ability to learn additional applications as needed.
High degree of organizational skills with the ability to be flexible and multi-task with accuracy.
Ability to follow verbal and written directions, maintain a professional demeanor and restraint at all times, including stressful situations.
Demonstrated commitment to diversity and inclusivity and to serving the needs of a diverse and inclusive community with diplomacy and tact.
---
William Rawson '71; P'08
becomes the 16th person to serve as principal since the Academy's founding in 1781.
The Trustees of Phillips Exeter Academy have named Bill Rawson '71; P'08 the school's 16thprincipal, removing his interim status after six months of "extraordinary" leadership.
President of the Trustees Tony Downer '75; P'06, '06, '07 made the announcement at the conclusion of assembly on Jan. 25, 2019 telling the community that as the Trustees prepared to initiate the search process for a permanent principal, it became more and more evident to them that the right person was already on the job.
"Throughout the fall, individual Trustees have been approached on an unsolicited basis time and time again by faculty, staff, alumni and parents, asking us — indeed, urging us — to consider extending Interim Principal Bill Rawson's service by naming him the next principal of the Academy," Downer said.
Those informal conversations prompted the Trustees to do "extensive outreach to discern the Exeter community's views." Downer said Trustees spoke with more than 65 faculty and staff members and met with the Dean's Council, a group comprised of students holding a broad array of leadership positions. Additionally, Trustees gathered alumni input through outreach undertaken by the 18 directors of the General Alumni Association who serve as representatives of the alumni body.
"Those engagement efforts conveyed to us a chorus of pronounced support for selecting Bill Rawson. … At the end of our process, the Trustees resoundingly decided that we have the extraordinary individual to lead our community forward."
Rawson expressed to the assembly audience his excitement about the opportunities ahead.
"Attending Exeter was a transformative experience for me," he said. "I am deeply committed to helping Exeter be the same for all of you, and all who will follow you. I am committed to doing all I can to support the Exeter of today, while working with all of you to envision the Exeter of tomorrow. It is with these responsibilities and commitments in mind that I have accepted this appointment."
Rawson was appointed interim principal on May 21, 2018, to serve a two-year term while the school searched for Principal Lisa MacFarlane's successor. MacFarlane announced last February she was returning to the University of New Hampshire to teach after serving three years as Exeter's principal.
https://www.youtube.com/watch?v=coTJTFlIUZM
---
Being our Best Selves in the World
Everything you do at Exeter – every class, every presentation, every piece of music, every sport and every act of service – is meant to help you discover your interests, your power and your responsibility.
Why do Exonians often say that their years at Exeter were the most formative of their lives? It could be the time, the place. Or the friendships they make. For many, the answer is found in the wholeness of the experience. The knowledge and the goodness. It's life-changing.
---
Phillips Exeter Academy Benefits
Phillips Exeter Academy offers a dynamic and supportive work environment, competitive salaries and a generous benefits package including a retirement plan, paid vacations and the full complement of health and welfare plans. This 12-month position provides vacation.
Equal Employment Opportunities: The Academy is an equal opportunities employer and does not discriminate on the basis of race, color, marital status, religion, gender, gender expression, age, sexual orientation, veteran status, national origin, genetic information, or physical or mental disabilities which do not prevent performance of essential job tasks. Notices of nondiscrimination are publicly posted.
---
Additional Requirements
Successfully complete a criminal background check (reviewed every 3 years).
Clean Driving record (reviewed annually).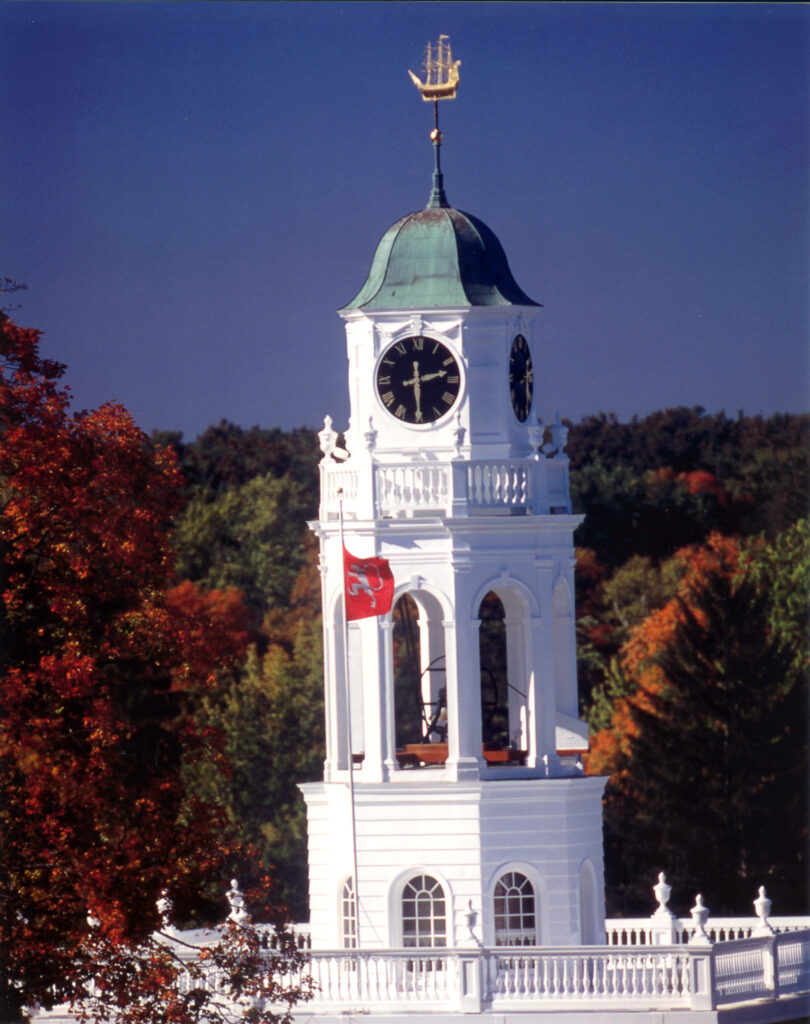 ---
Contact Information
To explore this superb career opportunity on a highly confidential basis please send a letter of interest and a resume (both as Microsoft Word documents) to:
Doug Cooney, Executive Search Consultant, Deerfield Associates Executive Search, Inc.
572 Washington Street, Suite 15, Wellesley, MA 02482
Telephone: 781.237.2800
Email
---