Rumsey Hall School
Chief Financial Officer
Deerfield Associates Executive Search, Inc. has been retained by Rumsey Hall School, located in Washington, Connecticut, to conduct a national search for a Chief Financial Officer. 
---
Rumsey Hall School
Rumsey Hall School is an independent Junior Boarding (5-9) and Day School (K-9) with an enrollment of 318 Students (134 Girls/184 Boys). The Lower School has 83 students; 82-day students and 1 boarder. The Upper School enrolls 235 students 129 of whom are boarders and 106 who are day students. The School demographics include: 29 local communities, 15 states, and 12 countries represented. There are 59 full & part time Faculty; which includes 32 women and 27 men, 40 of whom reside on campus and 51% with Advanced degrees. For more background on Rumsey Hall School please visit www.rumseyhall.org
The School enjoys a beautiful, rural and scenic campus, valued at $60 million dollars, and includes 230 acres and 32 buildings. The School's endowment is approximately $25 million dollars with annual giving generating approximately $1.5 million dollars. Financial Aid awarded is $1.2 million dollars. The opportunity reports directly to Matthew S. Hoeniger, Headmaster, who is a graduate of Rumsey Hall School class of 1981.
Alumnus Matthew S. Hoeniger '81 was appointed as the ninth Headmaster effective July 2016. Mr. Hoeniger first came to Rumsey as a Vth Form (7th Grade) boarding student in 1978 and was an impactful member of the faculty and administration for 27 years as an effective ambassador and face of the School. His leadership as Director of Admission for 19 years, and as Assistant Headmaster for 10 years, has been instrumental in attracting families from around the world, perpetuating the School's culture of Effort, Family and Community. Mr. Hoeniger is a strong believer in meeting the needs of the individual child, demonstrating daily care for the success of each student. His warmth, passion, and accomplishments are the essential qualities and characteristics necessary to lead Rumsey through the next phase of its history while preserving the School's strong culture. Mr. Hoeniger's wife, Amy, has served Rumsey for 28 years as an administrator, teacher, coach, and dorm parent.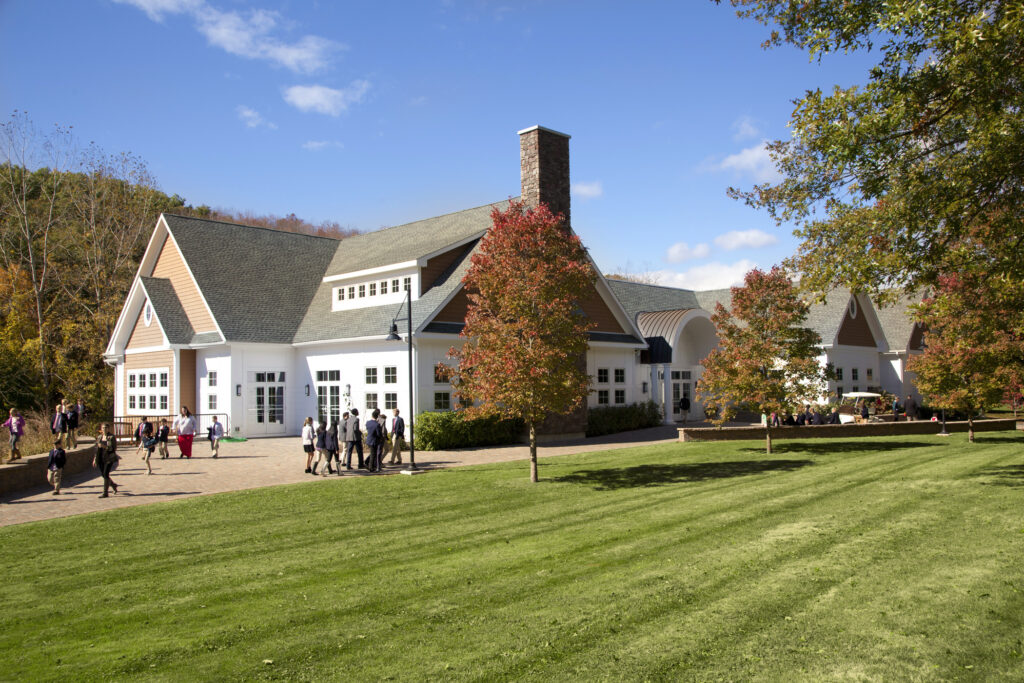 ---
The Position
Rumsey Hall School seeks a strategically-oriented and experienced financial manager with strong leadership and operational skills to fill the key position of Chief Financial Officer (CFO). This opportunity is available immediately. The CFO will lead a team of professionals in the Business Office, Facilities, Health Center, and Auxiliary Programs, including eight direct reports. He or she serves as a collaborative member of the senior administrative team and works closely with the Headmaster and the Board of Trustees' finance and investment committees to advance the School's mission, vision, and strategic financial priorities.
---
Responsibilities
The Chief Financial Officer (CFO) at Rumsey Hall School reports directly to the Headmaster and is responsible for a range of services, programs, and projects within the School, including the functional areas of finance/accounting, facilities and security, information technology, risk management, legal, human resources, employee benefits, food service, health center, endowment, and the school store. The CFO has direct involvement in all business transactions, negotiating contracts, and developing important school policies. The CFO works in partnership with the Headmaster, senior administrative team, and Board of Trustees.
Specific responsibilities include:
Serves as administrative liaison to the Finance, Investment, and Audit Committees of the Board of Trustees.
Provide strategic financial input and leadership on decision-making issues affecting the organization.
Prepare annual operating budget for the school and participate in the development of the school's plans and programs.
Educate and work with department heads on financial issues impacting department budgets.
Defines and implements the appropriate organizational structure for the assigned functional areas of finance/accounting, human resources, information technology, dining services, health center, security, facilities management, and auxiliary operations.
Participate in strategic and long-range planning for the school.
Serve as internal liaison with insurers, auditors, external counsel, and public officials.
Identify opportunities for improving operational performance and financial results across the school.
Provide leadership of the school's investment and banking relationships, optimize the handling of bank and deposit accounts, and monitor cash flow to ensure the healthy operation of the school.
Oversee as necessary Safety Assessments coordinating enhancements and upgrades to safety on Campus.
Work in accordance with independent school best practices in line with organizations such as NAIS, CAIS, and NBOA (National Business Officers Association), and participate in regional and national associations to remain aware of legislative changes affecting the school and emerging best practices.
Perform all other duties as assigned.
---
The Qualifications
Minimum of a bachelor's degree in business administration, finance, or a related field, MBA and or related advanced degree strongly preferred. CPA license a plus.
10+ years of work experience in a financial and business leadership position.
Strong background in finance, budgeting, investing, cash management, and human resources.
Experience with nonprofits and mission-driven organizations; independent school background is a plus.
Experience with planning and execution of major construction or other projects also a plus.
The ability to collaborate and work successfully with members of the community, including, faculty, staff and administrative leaders, as well as the Board of Trustees, alumni, parents and local officials.
Excellent interpersonal and communication skills, oral and written.
Demonstrated organizational skills.
Ability and interest in effectively leading, developing and motivating staff.
Commitment to an organizational culture marked by honesty, kindness, and respect and a sincere appreciation for Rumsey Hall's mission.
---
Welcome from the Headmaster
At the start of each day, our students and faculty join together in the Sanford House Study Hall for Morning Meeting when our School community connects and sets the tone for the day ahead. This daily routine preserves the deep sense of camaraderie and School spirit that our founder, Lillias Rumsey Sanford, first envisioned over 100 years ago.
At Rumsey you will find a School balanced by its long-standing traditions and innovation. The spirit of the School is rooted in its family atmosphere, a nurturing home away from home. Rumsey's unique culture is anchored by the important life values of Honesty, Kindness and Respect.
"Our campus and facilities are exceptional, School spirit is vibrant and the faculty and staff are deeply invested in our future."
We strive to provide the necessary structure, support and guidance to our students, while challenging and preparing them for secondary school by embracing a whole child approach toward education. Our dedicated faculty has also made Rumsey their home. They have a passion for working with children, encouraging students to take risks, discover new talents and become contributing members of our community. By fostering confidence and self-esteem in each child, students learn to become self-advocates and independent thinkers. Students understand that their individual effort, more than their achievement, is the key to success. Doing one's best is more than an objective at Rumsey—it becomes a habit for life.
As a Rumsey alumnus, it is my privilege to lead the School that I have held close to my heart since I was a student. We look forward to welcoming you to our campus, introducing you to our teachers and staff and sharing the vibrant energy on campus known as Blue Dog Spirit.
Enter as visitors, leave as family.
Matthew S. Hoeniger '81, P '11, '15
Headmaster
---
Mission Statement
Mission Statement: Rumsey Hall School is committed to a whole-child approach to education and believes that teaching academics and teaching an attitude of mind are of equal importance. The School emphasizes effort as a criterion for success and is dedicated to helping each child develop toward his or her maximum stature as an educated person, a successful member of a family, and a contributing member of a community.
---
Images of Rumsey Hall School
---
Rumsey Hall School Benefits
Rumsey Hall School offers a dynamic and supportive work environment, competitive salaries and a generous benefits package including a retirement plan, paid vacations, and medical insurance.
Rumsey Hall School is an Equal Opportunity Employer.
---
Contact Information
To explore this superb career opportunity on a highly confidential basis please send a letter of interest and a resume (both as Microsoft Word documents) to:
Doug Cooney, Executive Search Consultant, Deerfield Associates Executive Search, Inc.
572 Washington Street, Suite 15, Wellesley, MA 02482
Telephone: 781.237.2800
Email
---