Saint Andrew's School
Director of Institutional Advancement
Deerfield Associates Executive Search, Inc. has been retained by Saint Andrew's School, located in Boca Raton, Florida, to conduct a national search for a Director of Institutional Advancement. 
---
Director of Institutional Advancement
Saint Andrew's School seeks a talented Director of Institutional Advancement who will be responsible for leading the School's efforts in the areas of development, communications, marketing, parent relations, alumni affairs, and special events. The Director of Institutional Advancement reports directly to the Head of School, and serves as the School's chief external strategist in the formulation and execution of a coordinated effort to project Saint Andrew's School in the Boca Raton Community and beyond. The Director of Institutional Advancement has oversight for the Office of Marketing and Communications and the Office of Development and Alumni Relations. For more background on the School please visit www.saintandrews.net.
---
Saint Andrew's School
A great education celebrates each child, embraces the support of family, delivers outstanding programs, and fosters meaningful relationships between students and teachers. To achieve that ideal, a school begins with a solid and well-articulated mission. At Saint Andrew's School, the mission is to develop every child in mind, body, and spirit. Nationally recognized, Saint Andrew's is a junior kindergarten (PreK) through grade 12, day and boarding, college preparatory school in Boca Raton, Florida. The School offers a rigorous curriculum that fosters creative thinking, opportunities to achieve balance, and experiences that build strong character. Saint Andrew's is delighted to serve 1,280 students from over 40 countries of multiple faiths and cultures. Demanding courses are the heart of the School's academic program. Saint Andrew's has developed a top college preparatory curriculum, which includes Honors, Advanced Placement (AP), and International Baccalaureate (IB) courses. The annual operating budget for the School in 2018 – 2019 is about $42 million dollars. The current endowment of the School is approximately $20 million dollars.
Located 5 miles from the Atlantic Ocean, the campus is located on 81 acres in the heart of Boca Raton. From the beloved banyan trees to our campus lake, the School is truly blessed to be in such of a magnificent part of South Florida. Graduating seniors are well prepared to attend the top colleges and universities of their choice, achieving as scholars, artists, and athletes. Over 80 percent of the 2019 graduates have been accepted at a college rated either Most Competitive or Highly Competitive by Barron's Profiles of American Colleges.
---
Responsibilities
Participate in the overall leadership and management of the School as a member of the senior administrative staff.
Serves on the senior leadership team providing counsel on areas pertaining to external relations.
Create development plan in collaboration with Board's Advancement and Major Gifts Committee(s) and staff.
Implement short- and long-term fundraising strategies for operating support, facilities capital campaign, endowment campaign, and special projects.
Participate in yearly budgeting process.
Serve as the School's most senior development officer. As the senior major gifts officer of the School the Director of Institutional Advancement will develop and cultivate relationships with the School's most loyal and generous supporters, as well as the School's top prospects.
Working closely with the Head of School and key trustees, establish annual program objectives specifically in the areas of development, alumni relations, school wide marketing, and parent relations.
Plan and execute aligned strategies for meeting program objectives.
Orchestrates all fund raising activities for all Saint Andrew's constituents: Board members, parents, alumni, faculty/staff, friends, corporations, foundations and students.
Work closely with the Advancement Committee and its chairman keeping each apprised of fund raising progress and of matters which must be approved by the Board of Trustees.
Build Board's Major Gifts Committee and serve as staff liaison to its members.
Work with Advancement Committee chair on Board giving expectations and guidelines.
Train Board Members and other volunteers to fund raise for the organization. Provide administrative support for their outreach.
Serve as a representative of the school to current and prospective donors. Effectively communicate Saint Andrew's record of success and future needs.
Working closely with Board, current donors and traditional research, identify prospective individual and institutional donors.
Analyze effectiveness of development efforts and make improvements accordingly.
Assign responsibilities and provide guidance and oversight to staff teams (development, communications, parent relations, alumni affairs, and special events).
Supervise and evaluate the leaders and other key professionals on the respective teams.
Provide guidance and coordination to any external effort.
Provide guidance and training in internal marketing/communications.
In conjunction with the Head of School, frame, manage, and project the institution's public image and relationship with key constituencies.
Responsible for oversight of the strategic plan as it pertains to areas of external relations.
---
The Development Team Function
Manage all donor interactions including foundation, corporate, individual, and government and prospect relationships.
Map out solicitation strategies for all constituencies including parents, grandparents, alumni, parents of alumni and friends.
Engage and solicit existing and prospective donors by mail, by phone, through events and in face-to-face meetings.
Recommend and implement initiatives to increase donor retention and acquisition.
Prepare all fund raising materials, including solicitation and acknowledgment letters, and funding proposals for the capital campaign.
Oversee submission of annual reports to foundations and endowed funds updating the use of their donated funds, as well as the continued advancement of the school.
Establishes advancement policies, systems, and procedures.
Implement electronic information management and reporting systems.
Be an active and visible member of the school community through participation in school-wide events such as parent association meetings, faculty meetings, student performances, awards ceremonies, etc.
Oversees all aspects of alumni relations in coordination with the Alumni Executive Committee.
Manage and direct an effective stewardship program.
---
Marketing, Communications, Alumni and Parent Relations Team Function
The Marketing, Communications, Alumni and Parent Relations Team provides leadership for all outreach programs and oversee implementation of marketing activities.
Provides leadership for the implementation of an integrated marketing communications program designed to support the School's strategic plan.
Responsible for the implementation of a long-term research and marketing plan to enhance the School's image.
Evaluate advertising opportunities, initiate and prepare the advertising schedule
Provides direction and oversight for parent, alumni and community relations programs.
Provides leadership and direction for a successful community relations program.
---
Qualifications
An ability and genuine interest to work closely with the Head of School to reinforce the strong commitment of the School to its many constituencies.
Knowledge and experience in alumni and development work preferably in education including successful major gift, annual giving and planned giving solicitation for alumni, parents and friends.
Ability to interact effectively and earn the respect of all the constituencies of the School community; the Head of School, the administration, staff, faculty, the Board of Trustees, alumni, parents, and friends of the School.
Knowledge of how to effectively market and communicate the values and mission of the School both internally and externally.
A vision and interest in being involved in the strategic planning process.
Excellent communication skills, both oral and written.
Demonstrated superior managerial and leadership experience and skills; an energetic, outgoing and dynamic personality.
Ability to oversee the identification, cultivation and securing of major gift and annual fund leadership prospects.
Knowledgeable and experienced in prospect tracking, stewardship and reporting procedures and all aspects of annual giving programs.
Experience in organizing and conducting a successful Capital Campaign essential.
A high level of integrity, honesty, and a strong work ethic.
Interest in and willingness to travel.
A strong commitment to a co-educational Episcopal day and boarding school education.
Experience in managing volunteers, including members of governing boards.
Ability and interest in hiring, managing, developing and mentoring staff.
Bachelor's degree required. A Master's degree in a related field preferred.
10+ plus years of development/advancement experience required, preferably at an independent school or in higher education.
---
Saint Andrew's School Rankings
Saint Andrew's School was recently named the #1 Best Boarding High School in Florida by Niche.com. Niche combines rigorous analysis with authentic reviews to highlight the best schools, companies, and neighborhoods. Saint Andrew's School was also listed as a Top 20 Boarding School on the following website, Best Boarding Schools: The Top 20 List, which puts SAS in the company of some of the very best schools in the country.
---
Episcopal Tradition
Saint Andrew's School was founded by the Episcopal School Foundation in 1961 and was named after the patron saint of Scotland, Saint Andrew. It is the largest independent, co-educational, Pre-Kindergarten-12, Episcopal boarding and day school in the United States.
Schools in the Episcopal tradition are communities where spiritual and moral development are integrated with a challenging academic experience. Saint Andrew's School is a proud member of the National Association of Episcopal Schools (NAES).
---
Honor Code and Values
The Saint Andrew's School community cares deeply about its core values and forms decisions based upon them. Saint Andrew's core values are academic excellence, community, honor, integrity, and respect. The School believes in "Honor Above All" and its honor pledge encourages students to be honorable, respectful, and responsible young people. The pledge fosters a commitment to integrity and to promoting honor and trust within the community.
---
Strategic Plan: Vision 2020
Vision 2020, Saint Andrew's School's strategic plan, represents the best thinking about how the community will meet the challenges the School will face in the future. This plan is the culmination of months of collaboration, research, and lively debate among parents, trustees, alumni, faculty, and friends. Vision 2020 – Vision Statement – "By 2020, Saint Andrew's will be a leader in providing a unified academic community unparalleled in inspiring students to lead honorable lives of purpose and take on limitless opportunities to impact the world." View the Strategic Plan.
---
Development
Saint Andrew's Annual Fund is the cornerstone of all fundraising programs on campus and is critical in supporting the School's mission to develop all PreK-12 students in mind, body, and spirit. Each year, this campaign supports key priorities such as classroom enhancements, professional development opportunities, facilities upgrades, financial aid, and technology advancements. It also helps provide extracurricular activities, arts, and athletics that give students the balance that is so important for a successful education. Successfully funding the School's Master Campus Plan and growth of the Saint Andrew's School endowment are among the School's highest priorities. Endowment funds support scholarships, academic chairs, professional development, academic programming, facilities, and various other needs that advance the mission of Saint Andrew's. All endowed funds are awarded in perpetuity.
---

Ethan Shapiro
Head of School
Beginning July 1, 2017, Ethan Shapiro took the helm as the school's new interim Head of School. Mr. Shapiro came to Saint Andrew's from Phillips Exeter Academy in New Hampshire, where he has served in various leadership and teaching positions for almost 30 years. His lifelong commitment to learning and education, combined with his passion, energy, and proven success as both an administrator and an educator, provides our school and our students with the strategic leadership required for growth, development, and long-term success. Following a comprehensive national search in 2018, by Saint Andrew's School Board of Trustees, Mr. Shapiro was appointed Head of School.
Mr. Shapiro served as Exeter's dean of faculty. In this role, he was responsible for fulfilling the academic mission of the school and ensuring the highest performance of its 180 faculty members. Prior to that, he was Exeter's director of summer school, a position which he held for eight years. In addition to overseeing all aspects of the nation's largest five-week summer enrichment program, he established best practices for the program's faculty and staff in the areas of risk management, training, and student safety. He also served as Exeter's dean of students for six years, during which time he created a centralized compliance team, coordinated appropriate training for all faculty, created a health and wellness council and educated students on standards and expectations related to conduct and ethics.
A Russian language and history scholar with a bachelor's degree from Colby College and master's degree from Middlebury College, Mr. Shapiro, in addition to his leadership roles at Exeter, continued to teach in the classroom on a regular basis since joining the school's faculty in 1988. He also coached the very successful Exeter varsity wrestling team for 27 years.
---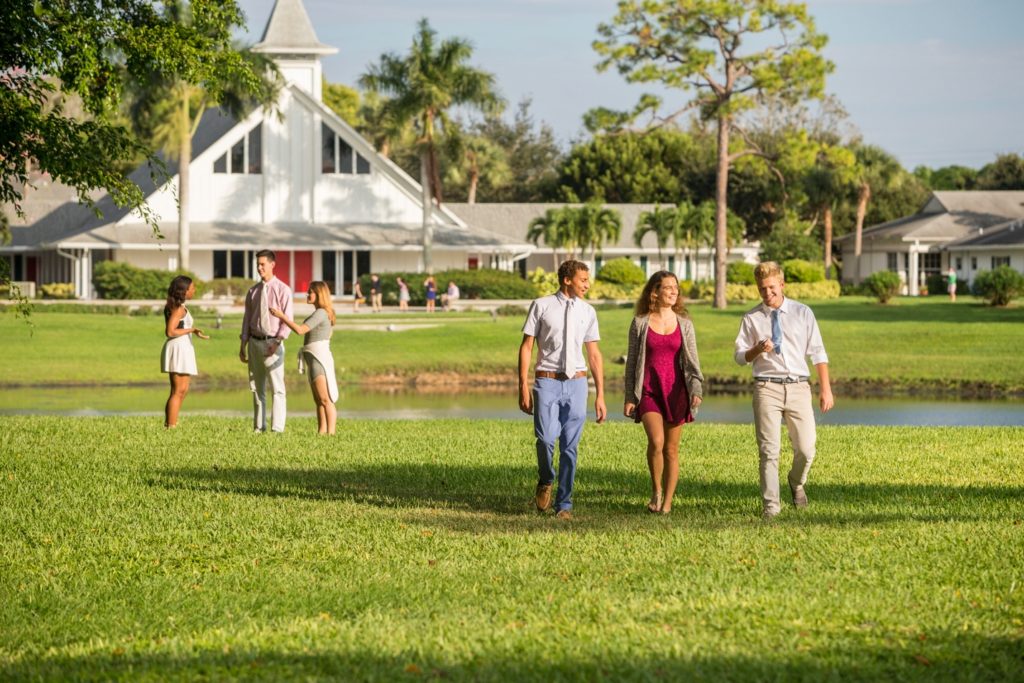 Saint Andrew's campus is located on 81 acres in the heart of Boca Raton, Florida. The School is just five miles from the warm waters of the Atlantic Ocean and is easily accessible through three international airports in South Florida.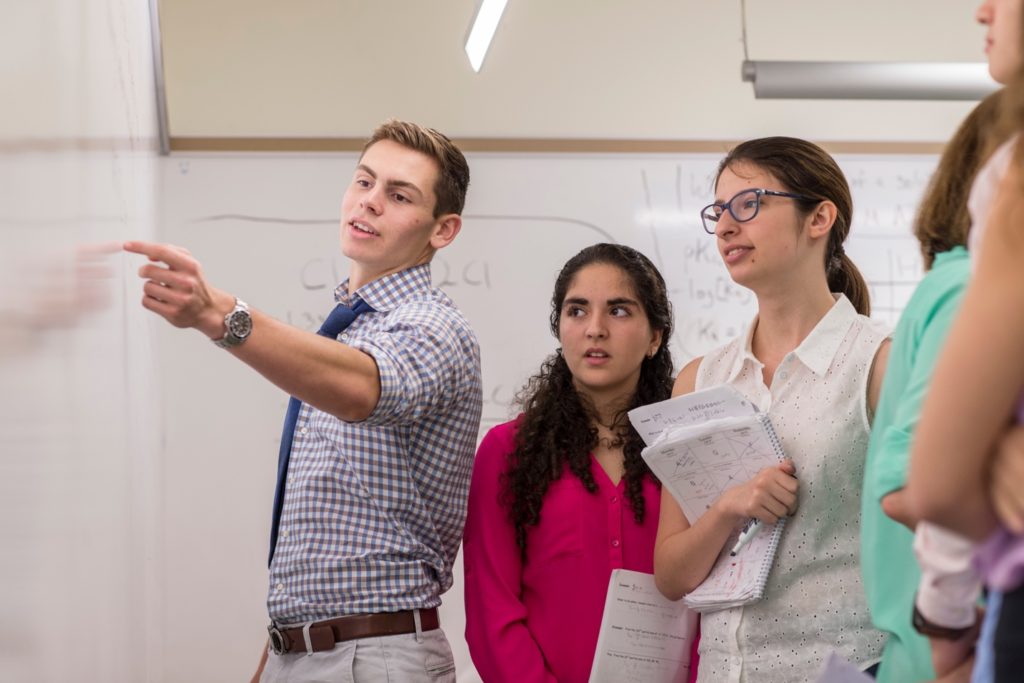 After graduating, over 80% of Saint Andrew's students typically enter a "Most Competitive" or "Highly Competitive" university as ranked by Barron's Profiles of American Colleges.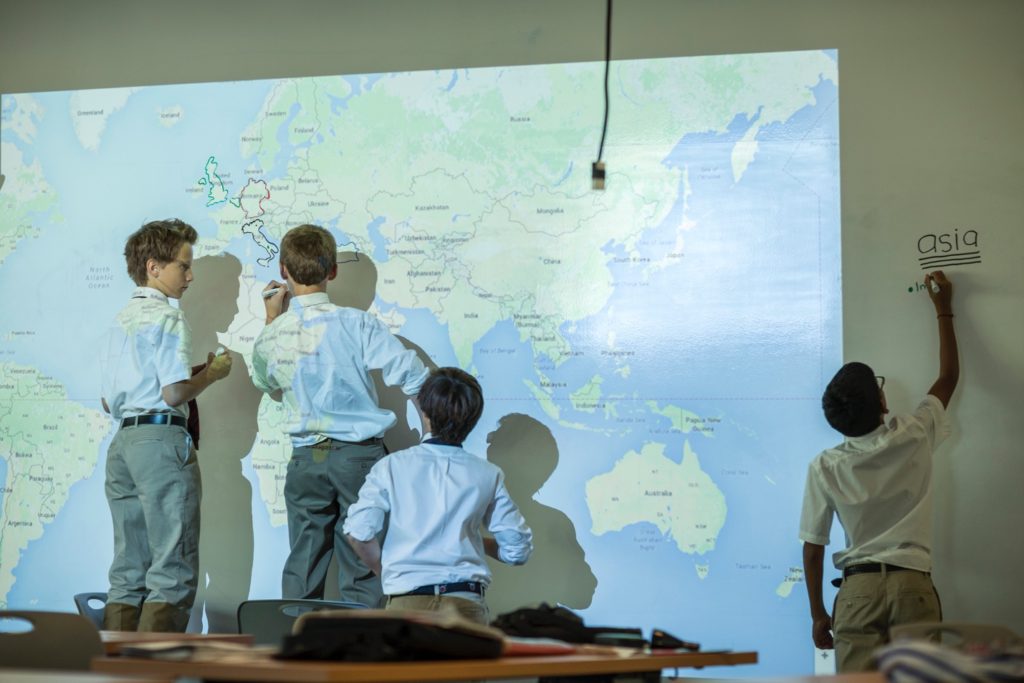 Saint Andrew's School is proud to be one of the few private day and boarding schools in the world that offers the Primary Years Programme (PYP), Middle Years Programme (MYP), and Diploma Programme (DP) on one campus.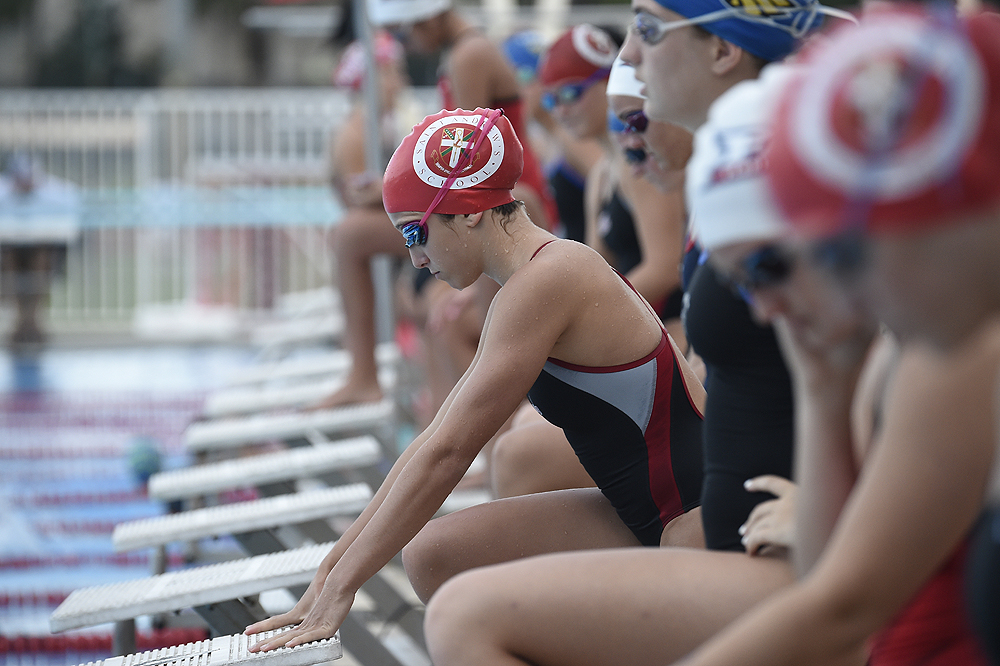 Our school's philosophy is that children need a balanced approach to education with athletics, arts, extra-curricular offerings, and experiences that build strong character.
---
Campus Projects and Plans
Over the last 15 years, more than $30 million in new plant construction and renovation projects have been completed. The capital projects include a new Welcome Center, Stoops Family Gymnasium on the Middle School Campus, Shapiro Family Adventure Gymnasium featuring a rock climbing wall and dance studio, a track and field facility, Moabery Early Years Learning Center, Andrews Hall – The Center for Performing Arts, Malnik Family Athletic Center, Schmidt Family Science Center, Dr. Albert Cohen Family Center for Entrepreneurial Studies, and a new administrative building housing Advancement, Alumni Relations, and Communications. The School has also constructed a new Headmaster residence and erected a new Chickee Chapel, a symbol of the school's heritage.
In 2012, Saint Andrew's embarked on a new campus master plan. The inaugural project under this exciting plan is the Dr. Albert Cohen Family Center for Entrepreneurial Studies. This innovative facility opened for the 2018-­2019 academic year.
---
Dr. Albert Cohen Family Center for Entrepreneurial Studies
Scots know it takes just one great idea to grow into a brilliant venture. And inspiration for world-changing ideas begins with a learning space that excites creative, flexible thinking, encourages original voice and vision, and prepares Scots for future exploration. The Dr. Albert Cohen Family Center for Entrepreneurial Studies is the first major building implemented as part of Saint Andrew's School multi-year master plan.
---
The School's Benefits
Saint Andrew's School offers an exciting and supportive work environment, a competitive salary and benefit package which includes medical plans, a defined contribution plan, tuition remission, basic life insurance and long-term care, and vacation. Saint Andrew's School is an Equal Opportunity Employer.
---
Search Timeline
The opportunity is available immediately and will be filled following a comprehensive national search when the right candidate is identified. We project a start date of early Fall 2019, though would encourage talented advancement professionals who are interested though who may not be able to start until 2020 to still explore this excellent opportunity. In short, we want the very best candidate for our client and hence are flexible as to the actual start date.
---
Contact Information
To explore this superb career opportunity on a highly confidential basis please send a letter of interest and a resume (both as Microsoft Word documents) to:
Doug Cooney, Executive Search Consultant, Deerfield Associates Executive Search, Inc.
572 Washington Street, Suite 15, Wellesley, MA 02482
Telephone: 781.237.2800
Email
---