St. Paul's School
Chief Financial Officer
Deerfield Associates is pleased to announce a national search for a new Chief Financial Officer for
St. Paul's School, located in Concord, New Hampshire. This opportunity is available immediately and will be filled following a comprehensive national search with an ideal start date of January 1, 2023, or sooner.
---
The Chief Financial Officer (CFO) reports to the Rector and is a key member of the Administrative Team, responsible for the business, financial, investment, human resources, and administrative functions of the School.
Primary Duties & Responsibilities: Working closely and collaboratively with the Rector, the CFO works closely with administrators across the School's functions to ensure that the School's resources are deployed and in alignment with the School's strategic goals and objectives. The CFO also works closely and collaboratively with the Senior Director of Facilities and Planning on the strategic and operational needs of the School's physical plant and grounds. Focusing attention on the School's business operations, the CFO directly supervises the Director of Information Technology, the Director of Human Resources, the Director of Analytics, the Director of Finance, and the Director of Safety.
The CFO also interacts routinely with the School's Board of Trustees. The CFO attends all Board meetings; staffs and serves as liaison for the Board's Finance, Investments, Audit & Risk, and Compensation Committees; and supports the work of the Senior Director of Facilities and Planning with the Grounds & Buildings Committee. The CFO will develop and maintain highly collaborative working relationships with the Board Officers and Committee Chairs, serving as a critical voice in discussion and decision-making to make sure that the Board's work in these important areas is fully aligned with the School's operational and strategic priorities.
To learn more about St. Paul's School, visit here: https://www.sps.edu/about/our-school
---
Business & Financial Operations:
The CFO's responsibilities include the following duties:
Advising the Rector on all business and operations policies, practices, and decisions;
Oversee the development, administration, monitoring, and reporting on all elements of the operating budget (including tuition rates, salary rates and endowment draw) for the School's Board of Trustees, the auditors, federal, state, and local authorities, rating agencies and bond information agencies, donors and various other constituents;
Assume administrative responsibility for the School's endowment, coordinating with the endowment consultants; providing appropriate information on invested funds and policies; and implementing decisions of the Board Investment Committee;
Organize and coordinate agendas and meeting material for and document the work of the Finance, Investment, Audit & Risk, and Compensation Committees; collaborate with and support the work of the Senior Director of Facilities and Planning with the Grounds & Building Committee;
Collaborate with the Rector and the School's legal counsel regarding legal issues and risk management matters;
Collaborate with the Rector and the Senior Director of Facilities and Planning on planning, contracting, and administration of construction projects for the School, as well as facilities management;
Collaborate with the Rector to support the Advanced Studies Program and its Director;
Oversee the following:

Implementation and functioning of technology and telecommunications, with the Director of Information Technology;
Food services management, with the Director of Analytics and the Director of FLIK Food Services;
Employment policies, staffing levels for all professional staff and staff functions, compensation and benefits programs, with the Director of Human Resources;
Safety policies, practices and staffing, with the Director of Safety, including relationships with local public safety officials.


---
Employee Management Responsibilities:
The CFO will promote and support a professional culture of excellence in which respect, enthusiasm for missions and appreciation for team- and organizational- capacity-building are visible commitments.
Specifically, the CFO will:
Manage overall work performance, objectives, reviews and career development of staff employees in Administration, Finance, Human Resources, Facilities and Operations, Information Technology and their respective departments;
Recruit experienced professionals to fill key roles, with an eye toward strengthening the diversity and cultural competency of the School's staff;
Assist department heads with developing effective management strategies and performance evaluation tools, and foster a culture of respectful professional excellence among staff members;
Serve as a critical business thinker, capable of providing positive and proactive solutions to business issues.
Administrative Duties:
Organize and coordinate agendas and meeting material for the Board of Trustees' Finance, Audit & Risk, Investment and Compensation Committees;
Serve on a rotation for dorm duty or Administrator on Duty, providing coverage to oversee campus activities, and manage and triage emergencies;
Establish collaborative relationships among faculty and staff to encourage a professional and community culture of trust and appreciation.
Job Specifications:
As a member of the Rector's senior leadership team, the CFO will be an important leader in the St. Paul's community and must be a person of sterling integrity, humility, empathy, compassion and kindness. The CFO must be able to collaborate with other senior administrators, to apply business acumen to challenges, and to address challenges in strategic and –when possible– proactive manners. The CFO must believe in the mission of St. Paul's School and commit to serving the needs of the diverse School community, understanding that the 24/7 nature of work at a boarding school will at times defy full definition. The ideal candidate will be an enthusiastic team member as well as team leader and will want to become immersed in the life of the School and the community.
Further specifications include:
Bachelor's degree required; CPA, MBA, JD, and/or a master's degree in a related field preferred.
10+ years work experience in a financial and business leadership position, with demonstrated collaborative leadership and management skills.
Experience in an independent secondary school, college or university setting preferred.
Knowledge and experience in setting up and monitoring effective financial controls and proven financial modeling and forecasting skills.
Excellent communication skills, both oral and written.
Effective negotiation and diplomatic skills.
Creativity, analytical skills, project development and management skills.
Strong personal and professional commitment to inclusion and cultural competency.
The ability and desire to work effectively with all members of our diverse independent school community.
---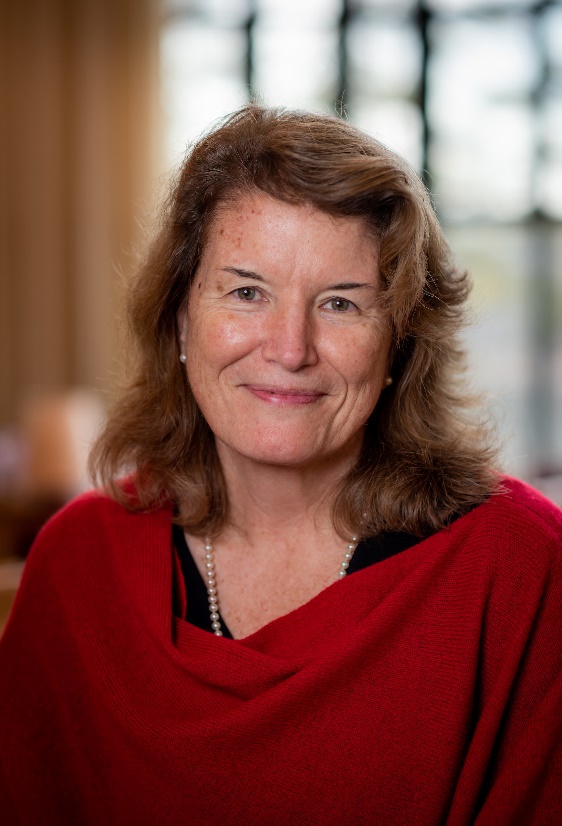 Kathy Giles, Rector
Kathy Giles bio: https://www.sps.edu/about/leadership/meet-the-rector
School Mission
In educating students to build purposeful lives in service to the greater good, St. Paul's School engages young people in a diverse, inclusive and ethical community, dedicated to the pursuit of excellence in character and scholarship and inspired by the beauty and spirit of our Millville home.
Rector Kathy Giles introduced the School's rearticulated mission to the SPS community this past fall. Watch her remarks in the video above or read the transcript here.
Guiding Principles
Kindness, respect and integrity form the foundation of all community interactions. As we educate each other, we draw forth what is best in each other:
Seated face-to-face in Chapel, where we gather to start the day, we reinforce our values and address the important questions with receptive, open minds and hearts.
Our community's diversity stimulates our curiosity and motivation, cultivates our empathy and compassion and strengthens our intellectual vitality and capacity.
Thriving at SPS requires personal accountability, moral courage and service to others. Through relationships and collaboration, we inspire each other with creativity, self-discipline and eagerness to learn.
As we are all equal citizens in a fully residential school community, we share mutual responsibility for the creation and cultivation of a healthy, equitable, caring and joyful school culture. We recognize the need for students to grow in social and emotional competencies and seek ways to integrate this development into all aspects of students' experience.
We value the learning process as well as the achievement outcome; when we fail, with patience and humility we redouble our efforts; and we embrace humor, enthusiasm and friendship in our lives and work together.
---
Our Episcopal heritage
As an independent Episcopal school, St. Paul's School celebrates our common humanity and embraces all people of all origins, backgrounds, abilities and faiths in service to God. We invite students, faculty and staff to explore core spiritual questions in community; to seek clarity about their own beliefs and religions; and to value religious pluralism.
As St. Paul's School continues to evolve into its second century, we reaffirm the centrality of spiritual life and the values of compassion, wisdom, humility and service to others. We acknowledge the importance of worship that is sensitive to the diversity of religious identities represented by our students and adults. Our study of religion provides an opportunity for spiritual exploration and formation in a religiously pluralistic community. We seek to apply the tenets of the Episcopal Church's "Becoming Beloved Community" to advance racial healing, reconciliation and justice in our School and in the world. Ultimately, across faiths and religions, our graduates carry with them the exhortation from the Last Night Prayer, "[k]indle in our hearts the honest purpose to do right."
St. Paul's School is a highly selective college-preparatory, coeducational boarding school located in Concord, New Hampshire. The school's 2,000-acre campus currently serves 535 students, who come from 36 states and 17 countries. The School enjoys a 5:1 student: teacher ratio and accepted 15.7% of applicants for the 2022-23 academic year.
Established in 1856 to educate boys from upper-class families, in the 1970's St. Paul's later became one of the first boys' boarding schools to admit girls and is now home to a diverse student body from all backgrounds.  Annual tuition has been held at $62,000 for the past three years, and the School provides financial aid to 39% of its students, fully meeting admitted student's demonstrated financial need. The school's endowment is valued at $743 million as of June 2022, ranking second among American boarding schools.
The school's list of notable alumni includes numerous US ambassadors, congressmen, senators, Pulitzer Prize winners, a Secretary of State, and a Nobel laureate, among others.
---
St. Paul's School's Benefits:
St. Paul's School offers a dynamic and supportive work environment, competitive salaries and a generous benefits package that includes a retirement plan, paid vacations and the full complement of health and welfare plans. Campus housing will be offered as part of the overall employment package.
St. Paul's School does not discriminate against any individual on the basis of race, color, religion, sex, sexual orientation, marital status, national origin, ancestry, genetic information, age, disability, status as a veteran or any other classification protected under state or federal law.
Employment at St. Paul's School is not only a job. It can be a vocation for those who seek challenge, commitment, and a sense of community. Because we are a fully residential secondary school, much is required of both faculty and staff. In return, the School provides highly competitive salaries, benefits and opportunities for growth. All members of the community are encouraged to participate in the life of the School and to use and enjoy its beautiful grounds and impressive facilities.
Committed to the principles of diversity, equity, inclusion and justice, St. Paul's School seeks to attract, retain and support a diverse and talented workforce.
Please see the School's Benefits Guide for an overview of our plans.
St. Paul's School requires community members to be fully vaccinated against COVID-19 and remain up to date with COVID-19 vaccine boosters. To request a medical or religious exemption, please request the exemption form from Human Resources (hr@sps.edu).
---
Contact Information
To explore this superb career opportunity on a highly confidential basis please send a resume, letter of interest (addressing why interested in SPS, articulating the strengths of your work experiences, skill sets, and career aspirations), and five references (including contact information, which will only be contacted if mutual interest is determined) to:
Doug Cooney, Executive Search Consultant, DEERFIELD ASSOCIATES Executive Search, Inc.
572 Washington Street, Suite 15, Wellesley, MA 02482 Telephone: 781-237-2800.
Email: jobs@deerfieldassociates.com