The Browning School
Director of Advancement
Deerfield Associates Executive Search, Inc. has been retained by The Browning School, located in New York, New York, to conduct a national search for a Director of Advancement. 
---
The Browning School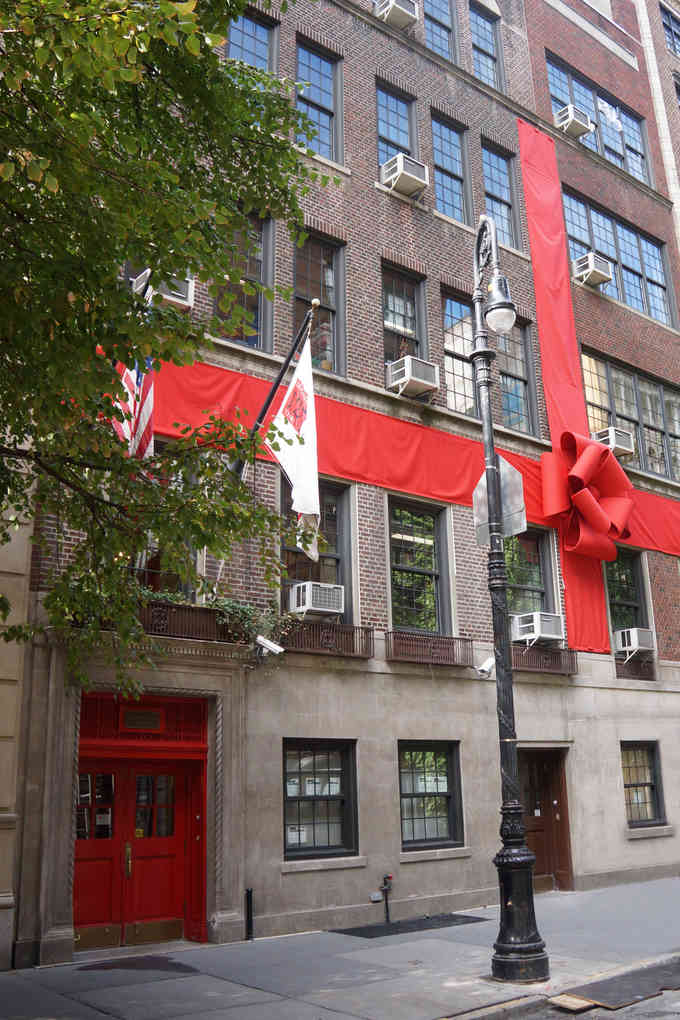 The Browning School was founded as a college preparatory school for boys in 1888 by John A. Browning. A liberal arts curriculum helps support boys intellectually, physically and emotionally from Kindergarten through Form VI (Grade 12). The School is located in the heart of New York City, on Manhattan's Upper East Side at 52 East 62nd Street, near Central Park.  The Browning School makes use of the city's vast resources. www.browning.edu
There are 400 students, with an average class size of 15, and an average grade size of 30. Kindergarten draws from at least 20 early childhood schools. Of the 60 faculty members, 95% hold advanced degrees. There are approximately 3,500 alumni. The current endowment of the School is $40 million. The Annual Fund raised $1.8 million in 2018. The Director of Advancement opportunity is available beginning on July 1, 2019.
The Browning School is a member of Interschool, a consortium of eight private NYC schools: Brearley, Browning, Chapin, Collegiate, Dalton, Nightingale-Bamford, Spence and Trinity. Interschool offers opportunities for academic sharing, extracurricular participation in the arts, and social activities for boys and girls. Also, Browning often undertakes special programs with schools such as Hewitt, Marymount and Sacred Heart.
The athletic program includes intramural offerings in addition to interscholastic competition in soccer, cross-country, basketball, fencing, tennis, squash, track and baseball. Encore, an after-school program, is held for students in Kindergarten through Grade Six. Student clubs and activities include Chess Club, Newspaper, Yearbook, Student Council, Community Service, Computer Club, Gender Studies Club, Model UN, Mock Trial, Investment Club, Math Team, Science Bowl, Music Club, Robotics Club and the Literary magazine.
---
Director of Advancement
The Advancement Office at The Browning School manages, oversees and enhances the School's relationship with its external constituencies, designs and implements the School's fundraising activities, coordinates communications programs, and secures philanthropic support for operations, endowment and capital projects.  It is the responsibility of the Director of Advancement to manage and lead the operation, including the staffing of the Advancement Office, conduct and run its front-line fundraising and friend-raising programs, and supervise the School's marketing and public relations initiatives.
In the area of office operation and staffing, the Director of Advancement
hires, manages, leads, motivates and evaluates the following staff:
Director of Alumni Relations
Director of Annual Giving
Major Gift Officer (To be hired)
Database Manager & Gifts Administrator
sets policy regarding the office's interaction with and support of volunteers
works closely, supports and informs the Head of School and the Board of Trustees on all matters involving philanthropy, fundraising, constituent relations and communications
monitors the suitability of office procedures, equipment and staffing
monitors the School's donor relations procedures.
In the area of fundraising, the Director of Advancement
plans and organizes, in consultation with the Head of School, all campaigns for endowment and capital projects
cultivates and solicits donors
works with the Director of Annual Giving to cultivate, solicit and steward donors and donor prospects in all constituencies
works with the Head of School and volunteer leadership to ensure ongoing engagement and cultivation of top-level donors
trains and supports volunteers
identifies, cultivates and stewards all planned giving donors and donor prospects
works with and staffs the Development and Governing Committees of the Board
drafts foundation and corporate funding proposals.
In the area of constituent relations, the Director of Advancement
works with the Director of Alumni Affairs to guide and support the Alumni Council and other alumni leaders and volunteers
works with the Parent Liaison in supporting the Browning Parents Association and all annual parent volunteer initiatives and events
works with the Database Manager & Gifts Administrator to staff the Board of Trustees, the Committee on Trustees and the Development Committee, and serves on the Finance Committee and Board ad hoc planning committees.
In the area of communications and public relations, the Director of Advancement
works with the Director of Strategic Communications to monitor the cohesiveness of the Browning message in all print, graphic and electronic vehicles
endeavors to keep the members of the Browning internal community working productively and collaboratively with the School's communications program
works with communications staff to develop the substance and thematic character of the School's printed and digital materials,
works with the Head of School and board leadership to coordinate community relations efforts, crisis plan management, and media relations opportunities.
In general, the Director of Advancement is also responsible for the following:
staying well informed about national developments in philanthropy and communicating those developments to staff, trustees and volunteers as needed, as well as maintaining a collegial relationship with fellow advancement leaders in the NYC-area independent school sphere
ensuring that staff have sufficient professional development opportunities
maintaining a positive and collaborative relationship between the advancement staff and the School's faculty,
enabling, guiding and supporting the Head of School in his efforts on behalf of school fundraising
working as a collaborative member of the School's primary administrative team to assist the Head of School and Board of Trustees in all school leadership matters.
---

The Browning School offers a community where boys discover and develop their best selves. It is an institution both rich in tradition and eager for growth, as boys are invited to consider the liberal arts through dynamic instruction, self-directed exploration and creative activity. As a college preparatory school, we present an academic program that challenges, supports and inspires its students. The learning experience at Browning vests boys with the skills and dispositions not only to succeed at their next level of education but also to pursue individual talents, interests and questions over the arc of their lives.
Browning is also an intimate place, one animated by an ethos of student engagement and connection. In our community, boys are called upon to express their full dimensionality; indeed, Browning's robust arts, athletics and service programs depend upon the enthusiastic participation and leadership of its boys. Similarly, our boys learn to form friendships and attachments which endure over a lifetime and which become the context for developing the virtues of kindness, honesty and respect necessary to live well.
From Kindergarten through high school, our boys are guided, encouraged and challenged by talented, dedicated faculty. These women and men teach with wisdom and passion and articulate a school culture which expresses a deep understanding of boys' intellectual and social development. Browning teachers are enthusiastically committed to knowing and developing the whole boy, and in their care our boys learn to appreciate ideas, cultivate meaningful relationships and build lives of moral purpose.
In 1888 The Browning School was founded to promote academic excellence, personal integrity and responsible citizenship. Today we are proud of the spirited way in which our boys and alumni continue to embody and further these ideals.
John M. Botti, Head of School
B.A., Williams College
M.Ed., University of Virginia
Ph.D., University of Maryland
---
The School History
The Browning School was founded in 1888 by John A. Browning, a distinguished scholar and gifted teacher. Today, The Browning School still operates on the basic core principles laid down by Mr. Browning more than a century ago: a school for boys, small classes, close personal attention for each student, a wide variety of extracurricular activities, a heavy emphasis on fostering initiative, and a broad course of study that focuses less on developing a student's memory than his capacity for understanding. Mr. Browning's students recalled that he concentrated less on grinding facts into his students than on teaching values, good study habits, perspective and a lifelong love of learning. The School was renowned for its field trips, even going as far as Pittsburgh to visit the U.S. Steel plant.
One of the first students, John D. Rockefeller, Jr., recalled Mr. Browning as a remarkable teacher who "inspired interest in learning." He said Mr. Browning "helped me to study and to concentrate… I owe a great deal to him, more than to any other teacher I ever had." Arthur Jones succeeded Mr. Browning as Headmaster in 1920 and moved the School from West 55th Street to its present location on East 62nd Street. Extracurricular activities expanded in his time. Mr. Jones retired in 1948, and Lyman B. Tobin, a Browning teacher for more than 30 years, became Browning's third Headmaster. Mr. Tobin was remembered fondly by alumni, parents and friends for his patience, friendliness and deep understanding of people. As noted in a Browning newsletter in 1952, Mr. Tobin favored "encouragement and understanding as a means of teaching."
In 1952, upon Mr. Tobin's retirement, the School named Charles W. Cook '38, an alumnus and teacher, as its fourth Headmaster. Under his leadership for 36 years, The Browning School expanded rapidly. After a lengthy fundraising drive, the School bought the adjoining carriage house and rebuilt it. The new building opened in 1960. The School's expansion continued in 1967 with the building of a larger gymnasium on the roof, and in the late 1970s with the acquisition of an interest in the building next door. In addition to serving as Headmaster, Mr. Cook also was a highly effective teacher. Among the most popular subjects offered during the 1960s were his courses on American History and sociology. Mr. Cook had that rare ability to make history come alive for his students. He taught not only history but perspective.
In 1988, Stephen M. Clement, III became Browning's fifth Headmaster. Under his leadership, the School continued to expand while maintaining its focus on fostering academic excellence and integrity. Today, the School has nearly 400 students, more than double its size 50 years ago, but it continues its emphasis on small classes and close personal attention. Under Mr. Clement's leadership, Browning also completed a new library, four new science laboratories, two new art studios and additional classrooms.
In addition, Browning has increasingly taken advantage of affiliations with The Brearley School, Marymount School, The Nightingale-Bamford School and Interschool. Interschool, a consortium of eight independent schools that enhance academic, extracurricular, artistic, social and administrative sharing, consists of four schools for girls (Brearley, Chapin, Nightingale-Bamford and Spence), two schools for boys (Browning and Collegiate) and two coeducational schools (Dalton and Trinity).
After a thorough search process, John M. Botti was named the sixth Head of School for Browning and started his tenure on July 1, 2016.  Under his leadership, the School recently completed a strategic planning process, and is preparing to formulate its next capital campaign.
Although the city and the world have changed enormously since John A. Browning met with his first four students in 1888, The Browning School today remains committed to providing rigorous academic training for boys in a structured yet warm environment, promoting a love of learning, and nurturing the growth of the student by exposure to diverse opportunities.
Thomas Herman '64
Former Special Writer at The Wall Street Journal
---
Images of The Browning School
---
The Browning School Benefits
The Browning School offers a dynamic and supportive work environment, competitive salaries and a generous benefits package including a retirement plan, paid vacations, and medical insurance.  
The Browning School is an Equal Opportunity Employer.
---
Contact Information
To explore this superb career opportunity on a highly confidential basis please send a letter of interest and a resume (both as Microsoft Word documents) to:
Doug Cooney, Executive Search Consultant, Deerfield Associates Executive Search, Inc.
572 Washington Street, Suite 15, Wellesley, MA 02482
Telephone: 781.237.2800
Email
---