The Dalton School
Chief Communications Officer
Deerfield Associates has been retained by The Dalton School, located in New York City, to conduct a national search for a Chief Communications Officer.
---
The Dalton School
The Dalton School is an independent gender-inclusive progressive day school enrolling 1,300 students from Kindergarten through 12th grade, located on the Upper East Side of New York City. www.dalton.org.  Founded in 1919 by Helen Parkhurst, today it is recognized as a national and international model of progressive education based upon a rigorous and challenging academic curriculum. With a unique educational philosophy that is based on individual learning, Dalton fosters excitement and joy in the ongoing process of learning.
Dalton's three physical facilities are located in close proximity to each other. The main building at 108 East 89th Street is home to the Middle and High Schools. The school's First Program (K-3) occupies four adjoining townhouses on East 91st Street in New York City.  The third facility houses a state-of-the-art physical education and academic programs located at 200 East 87th Street.  The school is located on the Upper East Side in Manhattan, near many museums and Central Park.
The school's endowment stands at $123 million dollars as of June 30, 2022.  The projected operating budget for 2022-2023 is $75 million dollars.  In 2021-2022, Dalton received $6.5 million dollars in annual giving contributions and $10.7 million dollars in total giving.  There are more than 6,000 living alumni.
Dalton has actively embraced an innovative and progressive tradition for approximately 100 years. Learn about Dalton's history and founder Helen Parkhurst's Education on the Dalton Plan; view Dalton's mission and values, including the School's intentional commitment to establish equity and diversity, and review Dalton's most recent Strategic Plan. https://www.dalton.org/strategic-plan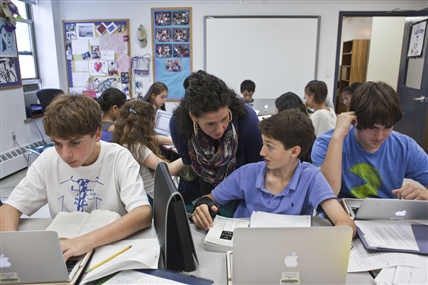 ---
The Position Opportunity
Reporting to the Head of School, as a member of the senior administrative team, the new hire is Dalton School's Chief Communications Officer and a leader in institutional strategy. The Chief Communication Officer (CCO) leadership enhances the regional, national, and international profile by working with campus partners to identify and communicate effectively with existing and new internal and external audiences. The CCO's work will focus especially on potential parent and student communities, reinforcing and broadening the appeal of Dalton School's identity by articulating the Dalton School value proposition across multiple platforms; enhancing its competitiveness in the independent school market; and setting the tone and direction for marketing and communications in admissions, equity and belonging, development, alumni relations, parent relations, and student engagement.
The Chief Communications Officer manages internal and external communications, as well as community, media, public relations and crisis communications. Leading the Office of Communications, the CCO develops targeted, accurate messaging disseminated online via email and the Dalton School website, through social media, and in print to meet Dalton School's needs. The CCO is responsible for keeping the school's communications vehicles current and creating and implementing metrics for success. The CCO also regularly seeks out and evaluates new ways to reach audiences.
Because accurate and efficient internal communications are essential to strengthen the community and ultimately the school's value proposition, the Chief Communications Officer will lead efforts to keep internal communications timely and up to date. The new hire will be a valued thought partner and team member to the offices, committees and task forces that serve the faculty, staff and students. The Chief Communications Officer will regularly be visible on campus and ensure a communications presence at key times, such as meetings for business, faculty meetings, alumni and parent events, opening days, and graduation.
The Chief Communications Officer must have an appreciation and passion for the mission of Dalton School and a commitment to the values of equality, service, community, and consensus decision-making.  The Chief Communications Officer must have a track record of developing, creating, and managing strategic communication and marketing efforts.  The Chief Communications Officer must be willing to be a visible presence on campus and within the community, including Trustees, so as to understand key constituencies, traditions, and programs.
---
Commitment to Diversity
The Dalton School is an equal opportunity employer committed to diversity in its student body, faculty, and staff. The school does not discriminate on the basis of race, color, sex, sexual orientation, gender identity, religion, creed, national or ethnic origin, citizenship status, age, disability, veteran status, or any other legally protected class status. People demonstrating a commitment to diversity and multiculturalism in education are encouraged to apply. (Dalton's DEI Vision Statement)
---
Primary Responsibilities
The Chief Communications Officer reports to the Head of School and is a member of Dalton School's senior administration which establishes, in close alignment with the Head of School, the overall direction for the school through policy reviews. The Chief Communications Officer can expect to attend administrative team and Board of Trustees meetings. The Chief Communications Officer will also support the work of the Dalton School, including staffing a committee or committees as needed.
The Chief Communications Officer must effectively partner with the Head of School; gain support for key initiatives among diverse stakeholders; and effectively manage and improve processes and influence outcomes in support of Dalton School's objectives.
The Chief Communications Officer is expected to review the Dalton School's website so that it is visually appealing, accurate and current, and reinforces and expands Dalton School's distinctive identity. Above all the website will meet the needs of prospective students and families.
Specific Responsibilities:
Enhance the school's appeal to a widening range of prospective families, faculty and staff, and alumni, parents, and friends.
Leads strategic institutional efforts to plan, execute, and evaluate marketing strategies, communications programs, and media relations to create and reinforce Dalton School's distinctive identity as a leading co-educational grades K – 12 day- school, supporting the work of admission, development, college counseling and all school offices and divisions.
Works with the Director of Admission to develop a strategic marketing plan to generate new prospects for the Admission and Enrollment funnel.
Proactively collaborates with the Head of School, and other school leaders to develop and disseminate the school's and the head's key messages to various constituencies. Organizes and participates in the drafting of speeches, press communications and website postings, and presentation materials for the school leaders.
Ensure that the Dalton School magazine's content and graphic identity are consistent with those of Dalton School as a whole and advance the school's relationship with current families and alumni.
Ensures alignment of the school's messages and image across publications (online and paper), speeches and events. Writes/edits pieces for publication as necessary.
Provides strategic direction for Dalton School's social media strategy.
Develops and implements a media relations strategy. Serves as the chief public relations officer and media relations officer for Dalton School, proactively supplying appropriate information to the media and responding to inquiries.
Serves as Dalton School's resident crisis communications expert and as the school's liaison to crisis communications firms.
Provides strong leadership, direction, and coaching for the Marketing and Strategic Communications staff. Evaluates short- and long-term staffing needs.
Effectively uses and manages the department budget; evaluates short and long-term budget needs.
Participates in discussions, to ensure Dalton School's physical appearance is both reassuring and inspiring as it represents the school's values and aspirations.
Participates on committees and task forces as appropriate.
Participates in on-going professional development activities and stays abreast of industry trends and relevant issues in New York City based day schools and peer institutions.
Is regularly present and visible on campus.
Is prepared to dispatch duties and responsibilities consistent with participation in a New York City based day-school community.
Other duties as assigned.
---
Qualifications
An appreciation and passion for the mission of Dalton School and a commitment to the values equality, service, community, and consensus decision-making.
10+ years of increasingly responsible management experience in marketing and communications.
Experience working in an independent school is a plus.
Superior communication skills to express, orally and in writing, Dalton School's mission, vision, and goals with clarity, passion, and persuasion.
Strong management skills, both strategic and operational, and a demonstrated ability to manage, mentor and motivate an effective team.
Visionary and strategic planning capabilities to be applied toward the development of an innovative marketing and communications program and the leadership necessary to ensure its successful implementation.
Demonstrated project management skills and understanding of digital media tools, integrated media campaigns, social media, video, and website design.
Highly proficient in use of technology: Microsoft Office (Word, Excel, Power Point), Adobe InDesign and Photoshop.
Attention to detail combined with the ability to prioritize and manage multiple tasks simultaneously in a deadline-driven environment.
A high degree of professionalism, sound judgment, awareness, and discretion while maintaining complete confidentiality.
Capable of building collaborative relationships and effectively navigating across a highly engaged school community.
Self-confidence, humility, integrity, warmth, and a flexible personal style combined with a sense of humor that will earn the respect and attention of the organization and community.
Bachelor's degree required; Master's degree preferred.
---
Welcome from the Head of School José M. De Jesús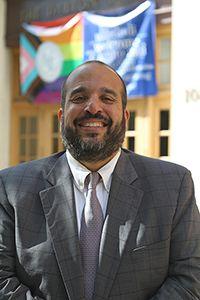 It is with great excitement that I greet you as Dalton's 11th Head of School. As a life-long educator, I have always admired Dalton and its devotion to seeing, and then bringing out, the very best from every student.
There is no greater evidence of this than the energy that abounds in our buildings. Whether it is the joy of First Program students belting out songs in Spanish, the laughter that makes its way to the hallways from Middle School Houses, or the creativity that comes from High Schoolers in our robotics lab or teaching kitchen, the kinetic nature of our school's interactions need to be experienced to be fully understood. The joy of learning at Dalton is palpable and abundant. Our students take on one of the country's most challenging curriculums with joy and purpose.
Also at the heart of Dalton is our deep commitment to diversity, equity, and inclusion. We recognize and value the enrichment that comes from a community of people from diverse races, ethnicities, religions, genders, sexual-orientations and socioeconomic groups. Our anti-racism and other diversity, equity and inclusion goals are intended to deepen our understanding of different experiences and to provide a broad platform for sharing and appreciating those differences. Moreover, we believe that excellence best comes from diverse communities that offer multiple perspectives. At Dalton, we strive to see every child in their beautiful and complex entirety.
So welcome to the Dalton School. We are glad you are here. We hope that our website, social media channels, events and future conversations will help convey the energy, creative spirit, and intellectual excitement that contribute to the magic that is Dalton, a magic that is seen in the experiences of our students every single day.
---
Commitment to Excellence
The Dalton School is committed to providing an education of excellence… that meets each student's interests, abilities and needs within a common curricular framework and reflects and promotes an understanding of, and appreciation for, diversity in our community as an integral part of school life. Dalton challenges each student to develop intellectual independence, creativity and curiosity and a sense of responsibility toward others both within the School and in the community at large. Guided by the Dalton Plan, the School prepares students to "Go Forth Unafraid®."
As a progressive school guided by the Dalton Plan, we are an intentionally diverse community committed to a tradition of life-long learning and educational innovation. The following are major principles that inform the daily learning environment at Dalton:
List of 4 items.
Valuing all dimensions of each child – intellectual, social, emotional, aesthetic, physical and spiritual.
Cultivating values of respect, integrity, compassion and justice to encourage community responsibility, combat prejudice and engage students as participants in a democratic society and global community.
Developing intellectual independence and risk-taking through inquiry, direct experience and collaboration.
Valuing all disciplines – the arts, sciences, humanities and physical development in an interdisciplinary curriculum, mindful of our historical emphasis on music, dance, theater and visual arts.
---
The School's Benefits
Dalton School offers an exciting and supportive work environment, a competitive salary and benefit package which includes medical, a pension plan, and four weeks of paid vacation.
Dalton School is committed to creating a diverse environment and is proud to be an equal opportunity employer. All qualified applicants will receive consideration for employment without regard to race, color, religion, gender, gender identity or expression, sexual orientation, national origin, genetics, disability, age, or veteran status.
---
COVID-19 Vaccination Requirement
As the COVID-19 pandemic persists, our top priority is safety. Accordingly, the School will require, subject to disability accommodation exceptions under federal and state law, that all employees be fully vaccinated against COVID-19.
---
Target Hire Date
This opportunity is available in July 2023. The search will be commence in November 2022 and will be filled following a comprehensive search and once the candidate of choice is identified.
---
Target Salary Range
$200,000. – $225,000.
---
Contact Information
To explore this superb career opportunity on a highly confidential basis please send your resume, letter of interest and a list of four (4) references, including contact information, (who will only be contacted by the search firm if mutual interest is determined) to:
Doug Cooney, Executive Search Consultant, DEERFIELD ASSOCIATES Executive Search, Inc.
572 Washington Street, Suite 15, Wellesley, MA 02482 Telephone: 781-237-2800.
Email: jobs@deerfieldassociates.com