The Episcopal School of Dallas
Chief Advancement Officer
Deerfield Associates Executive Search, Inc. has been retained by The Episcopal School of Dallas located in Dallas, Texas to conduct a national search for a Chief Advancement Officer.
---
The Episcopal School of Dallas
The Episcopal School of Dallas is a coeducational academic community founded in 1974 by a group of Episcopalian leaders in Dallas including Founding Headmaster The Reverend Cannon Stephen B. Swann. The first ESD class was held in 1974 and included eight 7th graders. Today, more than 1,150 students attend ESD, aged Beginner (age 3) through 12th grade, with 400 students in the Upper School (9th – 12th grade).
---
Chief Advancement Officer
The Chief Advancement Officer directs the external relations functions of the School; formulating overall advancement strategy, interactions with alumni, parents and friends including communication efforts. The Chief Advancement Officer is responsible for the leadership, strategic and tactical implementation and support of all development activities to include the annual fund, development events, alumni relations, advancement services, moves management, development of collateral support for the annual fund and comprehensive campaign, and the stewardship program for all donors.
---
Mission Statement
The Episcopal School of Dallas prepares young men and women for lives of intellectual discovery, integrity, and purpose. The School develops the unique talent and potential in each student and embraces sound learning, discipline, and faith as essential elements of an educated conscience.
For more information on The Episcopal School of Dallas see www.esdallas.org. Also, see the state of the school in this short video here: https://youtu.be/yNJRHo1L6_s

---
Meredyth M. Cole, Head of School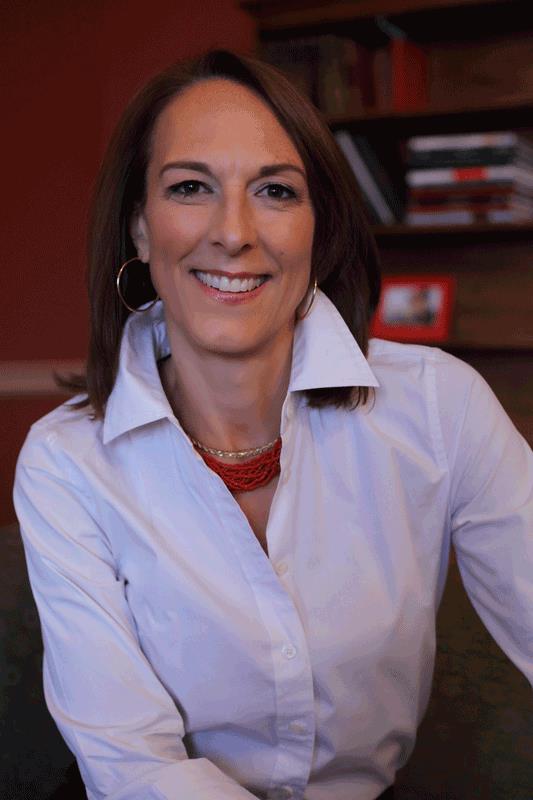 As Head of School, Meredyth Cole is charged to oversee all operational aspects of the school, support the Mission and Founding Tenets, and serve as a visionary leader to the school community. She believes the best schools "meet students where they are, then provide challenge, nurture, inspiration, and structure so that each student can reach his or her full potential." Cole has operated on the front line throughout her 27-year career in virtually all aspects of the school, including: strategic planning; teaching, mentoring, and advising; curriculum development; faculty recruitment and retention; professional development; sustainability; admission, communications, and advancement; and cocurricular life. Cole was formerly the Assistant Head of School for The Madeira School in McLean, Virginia, an internationally-renowned independent school, where she also served as the Acting Head of School. Meredyth has presented widely on topics related to school leadership and adolescent issues.
She earned her Bachelor of Arts in Sociology from The University of Virginia and a Master of Science in Educational Leadership from the University of New England. She was a National Association of Independent Schools EE Ford Fellow in 2003.
---
The Position
The Chief Advancement Officer is a member of the School Leadership Team and is responsible for the overall leadership, vision and strategic planning direction for The Episcopal School of Dallas's Development Office. Functions which report to the CAO include Communications, Annual Giving, Major Gifts, Alumni Relations, Stewardship, Advancement Services, Data Management and Parent Relations.
The Chief Advancement Officer will report directly to the Head of School and will be responsible for developing and implementing fundraising initiatives and managing all related matters. The Chief Advancement Officer will work in close contact with the School's senior administrative staff, faculty, alumni, parents and Trustees.
The ideal candidate our client seeks is a thoughtful, articulate and experienced advancement professional who can both effectively lead staff and serve as a superb front-line fundraiser. The ability to orchestrate and run a campaign is essential to the mission of the advancement effort. In addition, at The Episcopal School of Dallas, cultural fit is of equal importance to a candidate's ability to perform the tasks associated with this role. To that end, the School seeks candidates who are self-starters, problem solvers, innovators, leaders and effective communicators, who embody the School's core values.
This is a high profile position which requires a strong ability to build consensus and goodwill on behalf of the School with its loyal constituency. The CAO will be expected to develop strong relationships with the full range of the School's constituents and to secure annual, capital, endowment and planned gifts that support and advance The Episcopal School of Dallas mission.
---
Duties and Responsibilities
Work closely with the Head of School to develop goals and strategies for each of the School's giving programs, including cultivation strategies for all major gift prospects.
Provide regular, detailed reports and information to the Head of School and Board of Directors to help in decision-making and program evaluation.
Work closely with all relevant team members to develop and implement strategic goals and initiatives for fundraising, alumni engagement, parent relations and data management to ensure short and long term success of fundraising efforts.
Articulate and exemplify the School's philosophy of fundraising to the members of its various constituencies.
Initiate and lead plans for raising funds to meet the immediate and long range endowment, capital and operating needs of the School.
Oversee all aspects of the development program to include events, fundraising, alumni relations, database integrity, and the Parents' Association.
Oversee all development communications to ensure they are on message and adhere to the school brand.
Work closely with staff development and ensure a culture of inclusivity, respect and collaboration.
Work with all team members and administrative leaders to develop best practices for all development initiatives.
Adhere to the highest ethical standards, reflect an optimistic and positive attitude, demonstrate perseverance and stay focused on securing support for a set of campus-wide priorities.
Maintain a high degree of confidentiality and adhere to the policies and procedures for accepting, recording and acknowledging gifts.
Ability to conduct weekend and evening work.
Manage and lead the major gifts aspect of development – determining programs of cultivation and solicitation of these key constituencies, and making major solicitations, as well as refining and expanding the leadership contact plan.
---
Qualifications
At least seven to ten years of increasingly responsible broad-based fundraising experience, preferably in higher and/or independent school education, with a proven level of achievement in both external alumni and donor base contacts and in internal management of programs and people.
Bachelor's degree required, advanced degree preferred, with demonstrated skills and abilities in communications, organization, and leadership.
Demonstrated ability and capacity to bring in gifts; provide prior evidence of securing and landing at least five significant (six figure and up) gifts directly responsible for and how they were secured.
Demonstrated record of self-motivation; maturity, energy, humor, and desire to provide leadership and direction to a talented team of enthusiastic professionals with various levels of experience.
Specific experience in capital fundraising, with an additional background in annual fund, corporate and foundation relations, and planned giving is preferred.
Successful experience with management and budgetary responsibilities.
Demonstrated excellent communication skills (both oral and written) and excellent organizational skills.
Working knowledge of database management and Microsoft Office, prospect management, and prospect research/records.
Commitment to serving as a fully integrated member of a hard-working, results-oriented, dedicated independent school Advancement team.
---
Essential Functions
Development Operations
Oversight of data management to include reporting that provides meaningful data and analysis.
Organization of prospects in logical tiers (rationale and strategy)
Articulation, management, and follow up on regular, efficient, and timely moves management.
Preparation of campaign plans that incorporate timelines and interim goals.
Development and articulation of full stewardship plan, including invoicing for pledge payments, receipts, gift acknowledgements and event invitations.
Knowledge of Case
Develop and synthesize case for each element of the campaign and weave into a narrative.
Produce compelling proposals that reflect strategy and builds the case for philanthropic support.
Develop, build and synthesize plans and arguments for fundable projects.
Provide expertise and support to articulate capacity of consistency.
Identify fundable projects most appealing to constituency.
Demonstrated Capacity to Successfully Implement Programs
Presentation of a calendar which is both efficient and manageable.
Effectively manage outbound communications and manage Head of School's calendar.
Record of events attended with detailed purpose and follow-up analysis.
Detailed prioritization that provides continuous tracking of activities.
Effectively manage tasks and timelines for Head of School's schedule.
Volunteer Support
Identify and train volunteers
Produce a succinct, purposeful, meaningful agenda that makes good use of volunteer and staff time.
Track and record interaction with key volunteers between meetings to provide information, direction and leadership as needed.
Provide judgement related to abilities and interests of volunteers; ensure that they are set up for success.
---
Working at the Episcopal School of Dallas
The Episcopal School of Dallas offers a dynamic and supportive work environment, competitive salaries and a generous benefits package including a retirement plan, paid vacations, and medical insurance.
The policy of Episcopal School of Dallas is to recruit, hire, train, and promote employees without discrimination based on race, sex, sexual orientation, age, religion, national origin, veteran status, or disability.
The Episcopal School of Dallas is an Equal Opportunity Employer.
---
Contact Information
To explore this superb career opportunity on a highly confidential basis please send a letter of interest and a resume (both as Microsoft Word documents) to:
Doug Cooney, Executive Search Consultant, Deerfield Associates Executive Search, Inc.
572 Washington Street, Suite 15, Wellesley, MA 02482
Telephone: 781.237.2800
Email
---