The Pingry School
Director of Institutional Advancement
Deerfield Associates Executive Search, Inc. has been retained by The Pingry School, located in Basking Ridge, New Jersey, to conduct a national search for a Director of Institutional Advancement.
---
The Pingry School
Founded in 1861, The Pingry School is an independent, co-educational, college preparatory day school for over 1,100 students in Kindergarten through Grade 12, situated on two campuses in Basking Ridge and Short Hills, New Jersey. The School celebrates its diverse community of students from 99 different communities in New Jersey, New York, and Pennsylvania—48% of whom are students of color—and more than 250 employees, including over 180 faculty members—74% of whom hold advanced degrees, and 24 of whom hold doctorates.
Pingry's 28-acre Short Hills Campus is home to the Lower School (Kindergarten–Grade 5), whose complete renovation and modernization was completed in 2016. At Basking Ridge, 192 acres provide ample space for the Middle and Upper Schools (Grades 6–12). Between the two campuses, newly modernized spaces and resources abound, including student and faculty collaboration spaces, state-of-the-art science labs, an arts center including a gallery and 240-seat theater, a 45,000 square foot multi-sport athletics center (opened in 2017), two gardens, a pool, and an on-campus nature trail and campsite. An annual operating budget of $54 million and the current endowment of approximately $94 million support a comprehensive and dynamic array of programming, and the School enjoys consistently high enrollment demand with extremely low rates of attrition.
An institution that espouses the country day philosophy and seeks to educate the whole child, Pingry offers a wide array of co- and extracurricular programming in addition to its leading-edge academic program (learn more at pingry.org/curriculum). A robust athletics program offers 20 different varsity sports and approximately 80 interscholastic teams to students in Grades 6–12 (learn more at pingry.org/athletics). Pingry's comprehensive arts program spans visual arts (including ceramics, painting, and videography), instrumental and vocal music, and drama, all beginning in Kindergarten. And, community service is integral to school life, inspired by the School's Honor Code. Learn more at pingry.org/about.
---
Director of Institutional Advancement
The Pingry School's Office of Institutional Advancement promotes the School's culture of philanthropy, inspiring parents, alumni, grandparents, parents of alumni, students, faculty and staff, and friends to advance the mission of the School.
An integral member of the senior administrative team, The Director of Institutional Advancement reports to the Headmaster and works closely with the Board of Trustees. S/he provides leadership for all fundraising, alumni and parent relations activities, and special events, with the goal of building and sustaining a strong culture of engagement and philanthropy throughout the school community. This opportunity is available in July 2018.
Responsibilities include but are not limited to:
Provide clear vision, management, supervisory leadership, and strategic direction for all aspects of the school's IA program.
Supervise, set direction for, and support the goals of the 13 members of the IA team, providing regular performance feedback, including annual performance appraisals, to support their professional growth.
Serve as a member of the School's Administrative Team.
Develop an annual IA plan and budget based on institutional goals and priorities and in conjunction with the current Strategic Plan.
Generate and foster strong donor relationships by articulating the core values of The Pingry School's Mission Statement.
Create a culture and environment within IA that encourages collaboration, inclusivity, teamwork, and fun.
Fundraising
Ensure that resources are in place to support the school's long-term financial stability by designing and implementing strategies for raising funds to support current and future operations.
Oversee all planning and execution for the school's fundraising efforts, including annual giving, major and planned giving, and grants on an ongoing basis and in support of strategic plans, capital campaigns, special projects, and other programs. Develop strategies for increasing philanthropic support, including growing annual giving and increasing participation.
Oversee the identification, cultivation, and stewardship of major donors, and develop strategies to expand the current base of philanthropic revenue sources for the school.
Provide research and recommendations for strategies for managing specific constituents and donors.
Oversee Advancement Services, including gift reporting, acknowledgments, accounting, and data management of the IA office.
Personally maintain a portfolio of major gift prospects, cultivating, soliciting, and closing these gifts.
Constituent relations responsibilities
Oversee alumni and parent relations, including the Pingry Alumni Association (PAA) and the Pingry School Parents Association (PSPA), with the goal of building community and a culture of engagement and philanthropy.
Oversee Donor Relations, including cultivation and stewardship.
Coordinate with the Admission Office to ensure alignment of institutional objectives.
Collaborate with the Communications Office to align messaging and objectives.
Provide organizational and administrative support for the Board of Trustees and its committees.
Attend all Board meetings, including three weekend meetings held annually.
Staff the Board Development Committee, Committee on Trustees, and Strategic Planning Committee.
Coordinate the annual Board retreat.
Other responsibilities
Work with the Headmaster and Administrative Team to help develop strategies and priorities for the school and to implement the strategies, goals, and vision for the institution.
Partner with Headmaster on other tasks as assigned.
Qualifications and Skills
A bachelor's degree is required. An advanced degree in a related field is preferred.
Successful fundraising experience with cultivating, engaging, and expanding donor relationships with a wide variety of donors.
8+ years of experience in institutional advancement, preferably at a non-profit institution with an educational component. Successful experience in an IA leadership position is preferred.
Experience working with and connecting to a large and diverse community.
Demonstrated strengths in interpersonal skills and collaboration.
Excellent written and verbal communication skills.
Ability to oversee a department and motivate, manage and inspire people while also acting as a professional mentor to build on the skills and strengths of direct reports.
Comfort with and the skills to effectively use technology, including Google Apps for Education, the Microsoft Office suite, and Raisers Edge.
---
Nathaniel E. Conard, Headmaster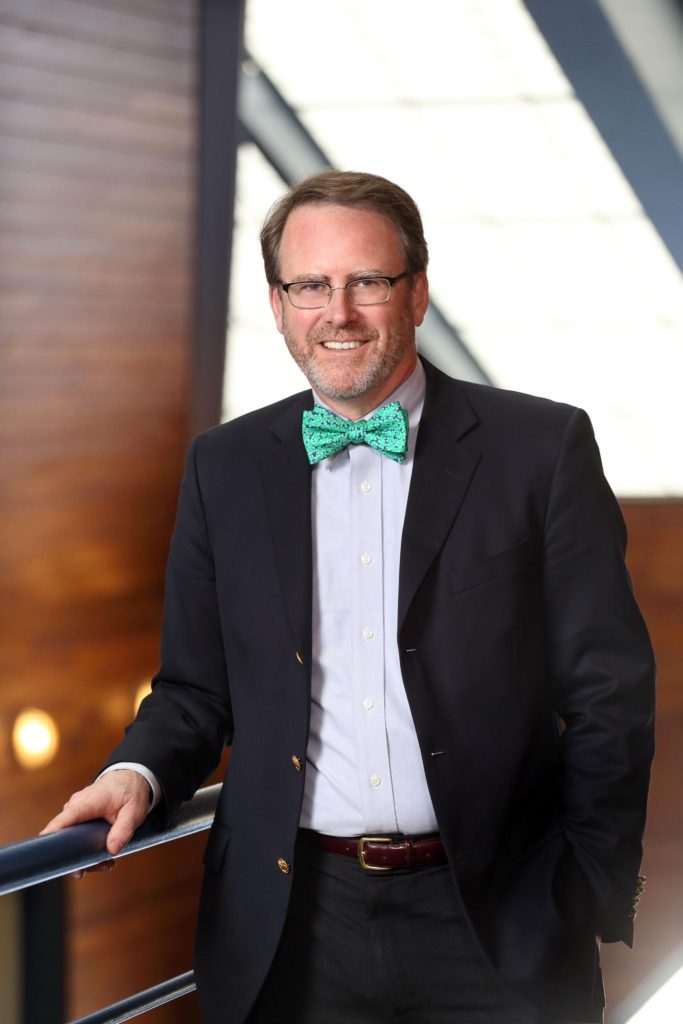 Nathaniel E. Conard joined The Pingry School as its fifteenth headmaster in 2005. Raised by educators—his parents founded the progressive Mountain School, for grades 9-12, in Vershire, Vermont, which he attended—academia has always been a lifestyle for him, and very much at the core of his varied experiences in both business and education.
After earning a B.S. in Biology from Yale University and an M.B.A with highest distinction from the Amos Tuck School of Business Administration at Dartmouth College, Nat worked as a strategic management consultant with Bain & Company. In 1988 he returned to academia and spent 10 years at Chapel Hill-Chauncy Hall School in Waltham, Massachusetts, where he served in various roles, including as a math teacher, Chair of the Math Department, Director of Development, and Director of External Affairs. At the Emma Willard School in Troy, New York, he continued to teach math, served as Academic Dean, and became Assistant Head for Academics before arriving at Pingry.
As Headmaster at Pingry, Nat has guided the School through two major strategic plans, a comprehensive curriculum review process, the largest fundraising effort in the school's history, and he celebrated its Sesquicentennial. In addition to his post as Headmaster, he teaches Form III (Grade 9) Financial Literacy.  Nat's wife Brenda Hamm is also a career educator, teacher, and coach. Their children, Rebecca '09 and Benjamin '11, graduated from Pingry.
---
History
Over 150 years ago, Dr. John Francis Pingry founded a school with a broad vision and roots that extended well beyond academics. Beginning with a commitment to classical education, Dr. Pingry envisioned an institution that would not only foster intellectual vigor, but also instill in its students a sense of honor, strength of character, and a commitment to service both to the nation and the world.
He founded the school in Elizabeth, New Jersey, in 1861 to provide both scholastic training and moral education for boys. Three decades later, the school relocated to a larger campus in Elizabeth, and, in 1953, it moved again to Hillside. Two milestones occurred during the 1970s: Pingry merged with the Short Hills Country Day School in 1974, and the first female students graduated in 1976. Then, in 1983, Pingry's Middle and Upper Schools moved to the current location in Basking Ridge, near the intersection of two major highways, to position itself for New Jersey's future population growth.
With firm adherence to these highest of academic, personal, and social values, he established a standard for private education that has defined The Pingry School's legacy throughout its history. Today, more than ever, that standard and heritage continue to shape our mission for the future. Learn more at pingry.org/about/mission-and-history.
---
Mission
The Pingry School's mission is to foster in students a lifelong commitment to intellectual exploration, individual growth, and social responsibility by inspiring and supporting them to strive for academic and personal excellence within an ethical framework that places the highest value on honor and respect for others.
Our School mission is exemplified on campus on a daily basis—from teachers who motivate their students to achieve more than they thought was possible, to the thoughtful discussions of classmates asking how they can support one of their peers. Our mission is also essential to realizing our vision: preparing students to be global citizens and leaders in the 21st century. In preparing our students to succeed in the future, we focus on four key pillars:
Honor and Character
Intellectual Engagement
Diversity and Inclusion
Stewardship and Sustainability
These four pillars, and our Honor Code that underlies them, continue to reinforce the goals and values set forth by Pingry's founder, Dr. John Francis Pingry, over 150 years ago. Learn more at pingry.org/about.
---
Honor Code
AUTHORED BY PINGRY STUDENTS, 1926
ADOPTED BY PINGRY FACULTY, 1949
REVISED, 1988
Pingry believes that students should understand and live by standards of honorable behavior, which are essentially a matter of attitude and spirit rather than a system of rules and regulations. Decent, self-respecting behavior must be based on personal integrity and genuine concern for others and on the ethical principles which are the basis of civilized society.
The members of the Pingry community should conduct themselves in a trustworthy manner that will further the best interests of the school, their class, and any teams or clubs to which they belong. They should act as responsible members of the community, working for the common good rather than solely for personal advantage. They should honor the rights of others, conducting themselves at all times in a moral and decent manner while at Pingry and throughout their lives as citizens of and contributors to the larger community of the world.
---
Benefits
The Pingry School offers a dynamic and supportive work environment, competitive salaries, and a generous benefits package including a retirement plan with employer-matching, a wellness program, a full array of insurance plans, tuition remission for children, and generous support for professional growth.  The Pingry School is an Equal Opportunity Employer, and seeks candidates who will add to the diversity of the school community. Learn more at pingry.org/employment.
---
Images of The Pingry School
---
---