The Wheeler School
Head of Advancement
Deerfield Associates Executive Search, Inc. has been retained by The Wheeler School, located in Providence, Rhode Island to conduct a national search for a Head of Advancement. 
---

Head of Advancement
Founded in 1889, The Wheeler School is a co-educational independent day school for over 800 students from Nursery through Grade Twelve in beautiful and dynamic Providence, Rhode Island, adjacent to the campus of Brown University. The essence of our vision comes down to a simple concept: Wheeler is a place where we strive to make anything possible for students, where choice, inquiry, and interest are of primary import, where we know individuals well, and where we insist upon and nurture intellectual character, critical thinking, empathy, and creative spirit.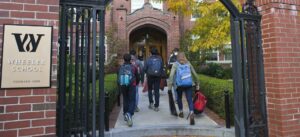 An integral member of the school's leadership team and a strategic partner to the Head of School, the Head of Advancement will work closely with her to provide leadership and oversight of all cultivation, development and fundraising within the parent and alumni communities, ensuring a cohesive, consistent message and ethos for the school's overall engagement with our parents and larger community, resulting in the expansion of overall support and resources for the school.
Learn more about The Wheeler School at www.wheelerschool.org.
The Head of Advancement will play a critical part in setting and implementing a vision for the future through highly effective development and engagement strategies and initiatives, and will build a framework and plan for Wheeler's next capital campaign along with an energetic and collaborative Advancement Committee of the Board of Trustees. While Wheeler has a vibrant culture of philanthropy, having quadrupled our endowment over the past 16 years to over $40 million dollars, there is a great deal of potential to realize.
At the highest level, the ideal candidate will be a dedicated leader and manager, a pragmatic visionary, collaborative, self-motivated, and decisive. He or she will have experience leading growth and change, and will garner trust through open and direct communications and a strong work ethic. He or she will be creative and dynamic, and will have a high energy level to match the dynamism of the Wheeler School environment.
The candidate of choice will act with humility and a sense of humor. She or he will be organized and an excellent, strategic and thoughtful communicator, and will have extremely strong relationship skills.
More specifically, she or he will:
Provide clear vision, supervisory leadership and management, and strategic direction for all aspects of the School's Advancement program.
Work with the Head of School, Board Development Committee, Leadership Council members, and senior staff to determine long term fundraising goals, strategic and implementation plans, and follow through on delivery of those plans.
Provide strategic guidance and direction to the Head of School on cultivation, solicitation, and stewardship of key donors, parents, alumni and new prospects, using the best resources of the advancement team to prepare and support her in all fundraising efforts.
Manage a cohesive, collaborative team of seven individuals that encourages innovation, risk-taking, inclusiveness, and teamwork. Provide counsel and professional development opportunities to ensure an environment that seeks and supports a high-level advancement office.
Collaborate with the Communications team on marketing strategy and implementation and all communications to the School's constituents.
Collaborate closely with the Director of Operations and Director of Finance to ensure strategic alignment, as well as timely and accurate reporting and collaboration between offices.
Represent the School and be an active participant in the community as a public face of Wheeler, attending functions locally and nationally as appropriate.
The Head of Advancement personally maintains a portfolio of major gift prospects, cultivating, soliciting, and closing these gifts.
Manage all parts of the next Capital Campaign, including working with the Head of School and the Trustee Advancement Committee to set goals and strategy.
---
Qualifications and Skills
Demonstrated experience in leadership positions in fundraising and development, preferably at a non-profit institution with an educational component.
Outstanding written and verbal communication skills.
Strategic and pragmatic vision for a dynamic engagement, communications, and advancement strategy that is inclusive, integrated, and relationship-oriented.
Successful fundraising experience with donor cultivation, solicitation, and stewardship.
Experience with successfully cultivating and closing 6 and 7 figure gifts.
Experience with social media and other fundraising mechanisms.
Experience and an interest in embracing technology to leverage the Advancement effort with alumni and parents.
Successful experience managing a team of advancement professionals.
Demonstrated cultural competency and interest in working in a diverse community on issues of diversity, equity, and inclusion.
Effective use of a variety of programs and software, including Google Suite and Blackbaud's Raiser's Edge.
A bachelor's degree is required; an advanced degree is preferred.
---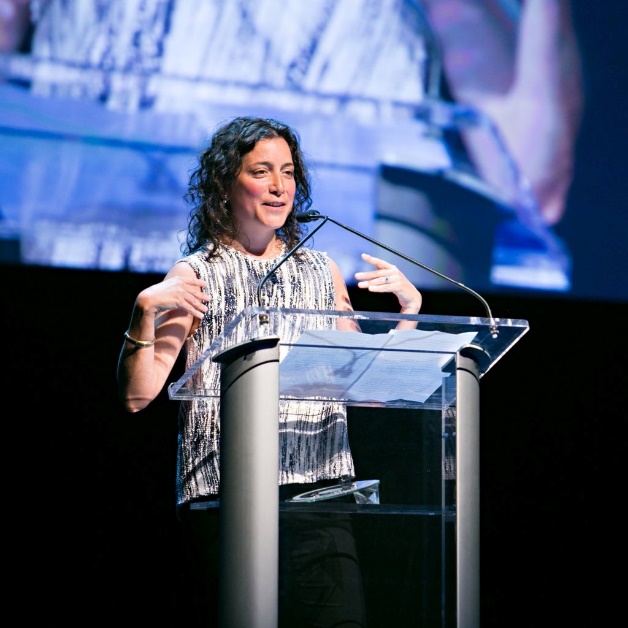 About Allison Gaines Pell, Head of School:
An established and innovative educator, Allison Gaines Pell is beginning her third year as the 8th Head of School at The Wheeler School. Gaines Pell attended Brown University and earned a Masters from Harvard University in School Leadership and Development. Most notably among her professional accomplishments across her 20 years in education, Gaines Pell was the founder and founding Principal of "Arts & Letters," a diverse and student-centered public school in the Fort Greene neighborhood of Brooklyn, New York. Having opened its doors with 80 6th-graders in 2005, it enrolls more than 500 students in grades Kindergarten through Eighth and is noted as a "school of choice" in Brooklyn. In 2009 her accomplishments at Arts & Letters were featured on the front page of The New York Times. A graduate of Saint Ann's School in Brooklyn, Gaines Pell returned to independent education as Head of School at Blue School in Manhattan, a Pre-K through Eighth Grade school founded in 2006. During her tenure there she increased enrollment, revenues, and diversity, raised funds for a major expansion project and spearheaded the school's first significant strategic long-range plan.
During her first two years at Wheeler, Gaines Pell has led the Wheeler community through a new Strategic Design process, resulting in not only a plan, but also a new mission statement, "to learn our powers and be answerable for their use," derived from the ideals of Mary C. Wheeler, the School's founder. Galvanizing to the community, Wheeler is embarking on an exciting new chapter, having completed a 10-year master plan and a strategic plan, and is ready for a strategic leader to collaboratively design a new capital campaign to support the innovative and creative initiatives and the dynamic community for which the School is known.
---
Statement on Diversity
At Wheeler we actively seek students, faculty, and staff from diverse backgrounds in the belief that a broad range of experiences and viewpoints enhance learning, enrich life on campus, and better prepare us all for full participation in a pluralistic, democratic society. The Wheeler School is committed to a policy of nondiscrimination and equal opportunity for all employees and qualified applicants without regard to race, color, religion, sex, sexual orientation, gender identity or expression, age, national origin, or disability, and any other category protected by federal, state, or local law.
---
Contact Information
To explore this superb career opportunity on a highly confidential basis please send a letter of interest and a resume (both as Microsoft Word documents) to:
Doug Cooney, Executive Search Consultant, Deerfield Associates Executive Search, Inc.
572 Washington Street, Suite 15, Wellesley, MA 02482
Telephone: 781.237.2800
Email
---