Vassar College
Director of Annual Giving
Deerfield Associates Executive Search, Inc. has been retained by Vassar College, located in Poughkeepsie, New York, to conduct a national search for a Director of Annual Giving. 
---
Vassar College
Located in the scenic Mid-Hudson Valley, Vassar College is a highly selective, residential, coeducational liberal arts college. Consistently ranked among the top liberal arts colleges in the country, Vassar is renowned for pioneering achievements in education, for its long history of curricular innovation, and for the beauty of its campus. Vassar is strongly committed to fostering a community that reflects the values of a liberal arts education and to promoting an environment of equality, inclusion, and respect for difference. www.vassar.edu
Vassar College is comprised of 2,456 undergraduate students, 342 Faculty, and includes 51 majors and 23 varsity athletic teams.
Vassar is an active community with over 1,000 campus-wide events annually with events sponsored by the departments of Music, Dance, Drama, and Film; exhibitions and events at the Frances Lehman Loeb Art Center, the Palmer Gallery, and the Archives and Special Collections Library; and summer performances at the Powerhouse Theater.
Elizabeth Howe Bradley was inaugurated as Vassar's 11th president on September 24, 2017. Vassar is energized under the leadership of Elizabeth Bradley. The commitment to diversity and inclusion, through the initiative of engage pluralism is distinctive, if not unique, among peer institutions. This is also supported by Vassar's deep commitment to need-blind admissions.
20% of Vassar students are Pell eligible and over 60% receive financial aid.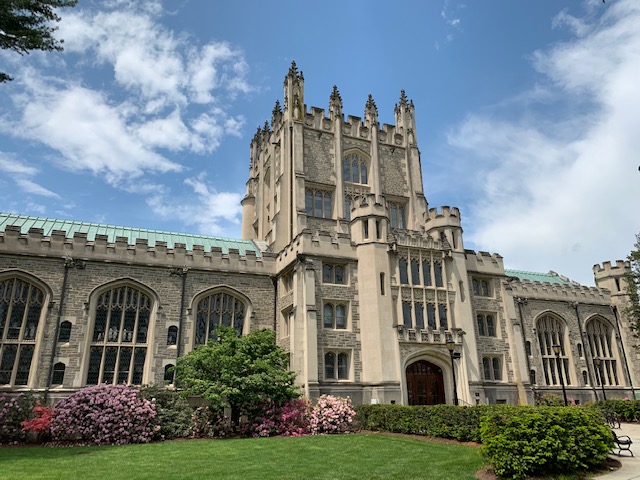 ---
The Position
Vassar College seeks a dynamic, collaborative and strategic Director of Annual Giving. The Director is responsible for planning and executing the College's annual giving program of approximately $10 million and plays an integral role in the development of Vassar's next comprehensive campaign. The Director will report to the Associate Vice President for Individual Giving and oversee all aspects of a fresh and innovative annual giving program that includes unrestricted and current expendable annual gifts. The new Director will manage a substantial budget and lead a team of six or more.
The Director will provide strategic leadership and oversight to the team in managing a multi-channel solicitation program that includes leadership annual giving, reunion class giving, volunteer management, digital fundraising, social media, crowd-funding, direct mail and segmented telemarketing to solicit alumni, parents, students, faculty/staff, and friends. We seek an advancement professional who can balance effective data management with meaningful engagement and strategic communications with our donor base.
The Director will focus on managing an annual giving program that includes personalized cultivation, solicitation, and stewardship for higher level annual gift prospects and donors with a priority placed on identifying those prospects that can move to the major gift pipeline. The Director will also manage a portfolio of donors and build and manage a network of leadership and reunion class volunteers.
The Director will need to develop strategies and to work collaboratively with colleagues in major gifts, alumni relations, parent giving, Communications and Advancement Services to build the alumni donor base while increasing per capita alumni giving by leveraging the profile and structure of the upcoming Campaign.
The ideal candidate will have at least seven years of progressive fundraising experience in higher education including demonstrable skill in soliciting and closing gifts, management, proven success in an annual giving program at a college or university, working with high-level volunteers, and the ability to develop creative strategies to increase giving and the alumnae/i participation rate.
---
Key Responsibilities
Enhance and grow an annual giving program with personalized cultivation and solicitation of donors.
Supervise the team's cultivation and solicitation of donors who have potential to enter the major gift pipeline.
Create strategies to recapture lapsed donors and improve acquisition and retention of annual donors.
Ensure integration of annual giving applications (direct response, phonathon, e-philanthropy).
Direct short- and long-range planning and implementation for annual giving programs.
Work closely with Development Communications staff to create targeted messaging that increases support for the College and expands participation in giving programs, with an emphasis on unrestricted gifts.
Oversee production of appeals, mailings, list segmentation, and email campaigns.
Ensure that the Vassar Fund is well-positioned to adapt and appeal to the habits and philanthropic preferences of recent graduates and students. This includes proactively sourcing next generation digital fundraising and payment tools.
Personally manage a portfolio of donors and prospects and a Reunion class, including face to face solicitations.
Oversee, plan and implement an aggressive program to identify, cultivate, solicit, retain and steward Cornaro Leadership Society donors ($1500+). Direct and ensure that accurate, effective and timely acknowledgement, recognition and renewal systems are in place. Evaluate effectiveness and report results regularly.
Coordinate the sharing of prospect and donor information with other development colleagues and collaborate to ensure upward movement of prospects through the pipeline for major gifts.
Develop a plan to ensure that the Vassar Fund is a well-integrated strategic component of Vassar's next Campaign.
Design a series of management information reports that demonstrate key leverage points, outcomes and efficiency.
Manage compilation and submission of regular department reports to AVP and/or senior leadership team.
Develop "visit and activity metrics" with Vassar Fund team members including measuring face to face solicitations.
Oversee a departmental budget.
Manage the Vassar Fund Volunteer Council, its chair, members, and activities.
---
Experience Requirements
Seven years of progressive fundraising experience, preferably in higher education.
Demonstrated skills in cultivating, soliciting and closing gifts.
Strong leadership and managerial experience.
Proven success in an annual giving program, and the ability to develop creative strategies to increase giving and the alumnae/i participation rate.
Strong appreciation for Vassar's values and key strategic initiatives along with the ability to effectively communicate them for a diverse audience.
Ability to create and manage annual fundraising plans with goals, objectives, identified deliverables and timelines.
Strong experience with e-philanthropy, including but not limited to, social media strategies and crowd-funding techniques.
Superb interpersonal communications skills with colleagues and alumnae/i.
Excellent data analysis and report generation skills.
Volunteer management experience in higher education.
Supervisory experience demonstrating the ability to lead staff, set mutually established goals and manage performance.
Proven success managing a portfolio of prospects and cultivating, soliciting and closing five figure gifts.
A collaborative team player.
Ability and interest to travel.
A minimum of a Bachelor's degree.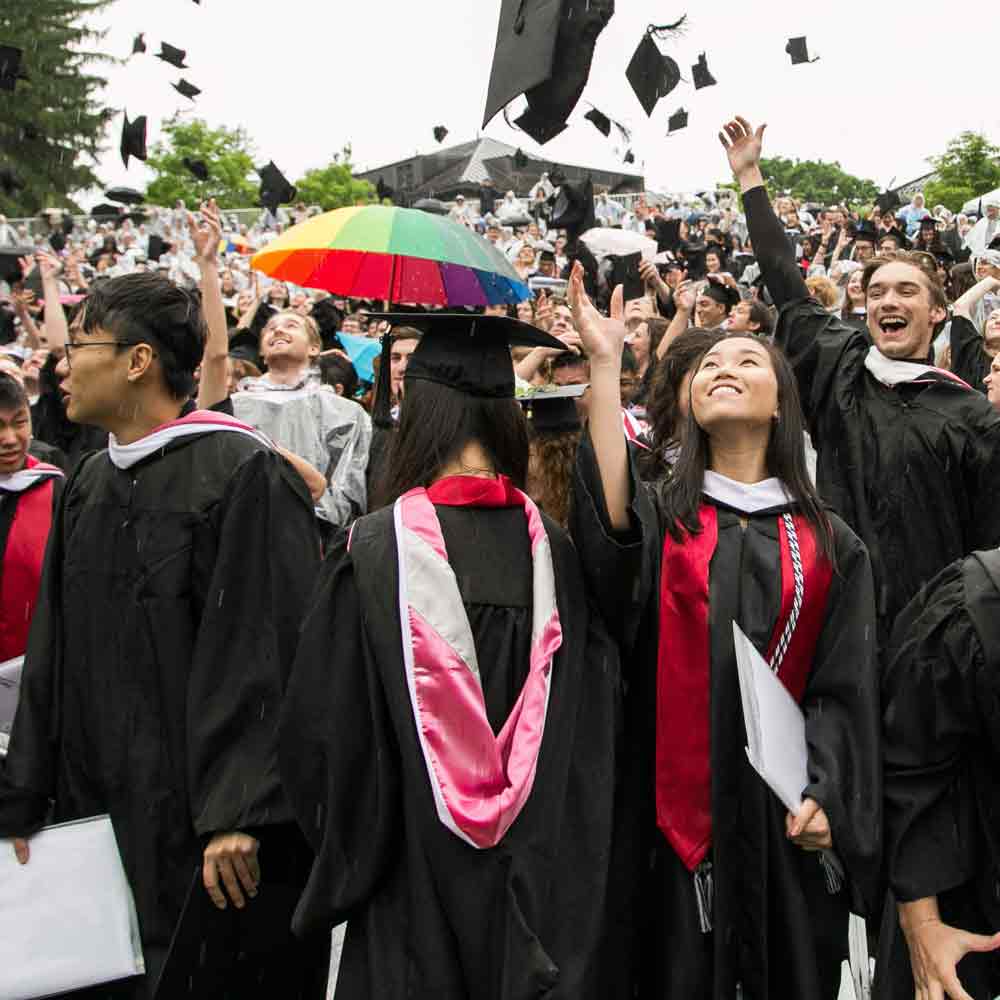 ---
Mission
The mission of Vassar College is to make accessible "the means of a thorough, well-proportioned and liberal education" * that inspires each individual to lead a purposeful life. The College makes possible an education that promotes analytical, informed, and independent thinking and sound judgment; encourages articulate expression; and nurtures intellectual curiosity, creativity, respectful debate and engaged citizenship. Vassar supports a high standard of engagement in teaching and learning, scholarship and artistic endeavor; a broad and deep curriculum; and a residential campus that fosters a learning community. Founded in 1861 to provide women an education equal to that once available only to men, Vassar is now open to all and strives to pursue diversity, inclusion, and equity as essential components of a rich intellectual and cultural environment in which all members, including those from underrepresented and marginalized groups, are valued and empowered to thrive.
---
History
For the past 50 years, Vassar College has been one of the nation's pre-eminent coeducational liberal arts colleges. Matthew Vassar founded the College in 1861 to offer young women a liberal arts education equal to that of the best men's colleges of the time – exemplifying a pioneering spirit that continues to this day. In this century, Vassar has emerged as a national leader in providing access to higher education for students from populations traditionally underserved by elite liberal arts colleges, including first-generation college students; racial, ethnic and socioeconomic minorities; and veterans. The Vassar experience continues to emphasize a world-class liberal arts education marked by an innovative curriculum, with students actively participating in a residential community on a campus of unsurpassed beauty.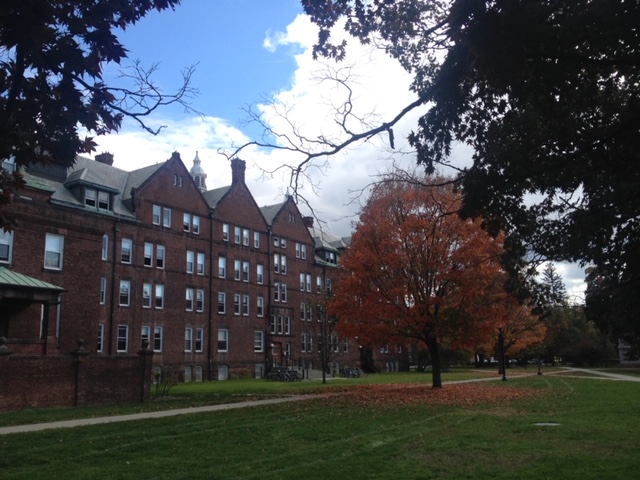 ---
Vassar College Benefits
Vassar College is committed to diversity, inclusion, and equality. Vassar College does not discriminate on the basis of age, race, creed, color, religion, marital status, gender identity and/or expression, sexual orientation, veteran status, national origin, or disability status in employment. Vassar College is an affirmative action, equal opportunity employer, and applications from members of historically underrepresented groups are especially encouraged.
Vassar College offers a dynamic and supportive work environment, competitive salaries and a generous benefits package including a retirement plan, paid vacations, tuition benefit, and medical insurance. For additional information on benefits visit: https://humanresources.vassar.edu/benefits/benefit-summaries/administrators.html
---
Contact Information
To explore this superb career opportunity on a highly confidential basis please send a letter of interest and a resume (both as Microsoft Word documents) to:
Doug Cooney, Executive Search Consultant, Deerfield Associates Executive Search, Inc.
572 Washington Street, Suite 15, Wellesley, MA 02482
Telephone: 781.237.2800
Email
---