Yale University
Major Gifts Officer
Deerfield Associates Executive Search, Inc. has been retained by Yale University to conduct a national search for a Major Gifts Officer, Office of Development.
---
Yale University
Yale University was founded in 1701 and is the third oldest university in the United States. A private, coeducational institution located in New Haven, Connecticut, Yale is a large research university made up of three major academic components: Yale College (the undergraduate program), the Graduate School of Arts and Sciences, and twelve professional schools. In addition, Yale encompasses a wide array of research organizations, libraries and museums, and administrative and support offices. Resources and facilities include: $27.2 billion in endowment funds, a 900-acre central campus with over 200 buildings, more than a dozen libraries totaling 15 million volumes, including the second largest university library in the country, and the second largest gymnasium in the world with 35 varsity sports teams. There are approximately 169,000 living alumni.
Situated on the scenic Connecticut shoreline, New Haven is two hours by train to New York City or Boston. With 130 restaurants, world class museums, shopping, music, and theater all within walking distance of the university campus, New Haven is a destination for tourists and locals alike. In addition, the region boasts hiking, cycling, skiing, boating, beaches, and numerous other family activities.
---
The Opportunity
Yale University seeks an experienced and successful major gift officer to join the distinguished division of the University's Alumni Affairs and Development department.  As a member of the University's Major Gifts Team, the major gift officer solicits prospective donors to Yale University for gifts of $250,000 to $10 million + and plays a central role collaborating with University officials, School leadership, faculty, development senior leadership, campaign volunteers, and colleagues throughout Alumni Affairs and Development.  The major gift officer carries their own portfolio of 100+ individual prospects within specific geographic regions. Operating in a comprehensive, university-wide campaign environment, the major gift officer achieves annual fundraising goals and helps to ensure the success of the campaign in a multitude of ways. This position is an ideal opportunity for a high-performing, collaborative and experienced development professional to come in on the ground floor of Yale's next campaign.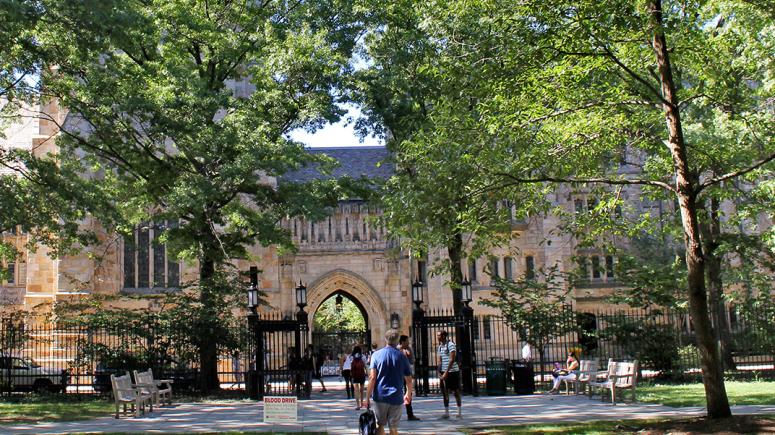 ---
The Responsibilities
Essential Duties and Skill Sets of Position
Experience in personally and consistently closing six-figure or larger philanthropic gifts from donors. Utilizes industry standard best practices and a donor-centric approach in managing a donor portfolio of 100+ individuals. Determines donor philanthropic interests related to specific fundraising goals. Ability and willingness to travel.
Excellent written and oral communication skills. Exhibits behavioral and linguistic flexibility as well as strong intellectual and social curiosity. Experience synthesizing and prioritizing information from a wide array of sources while maintaining an attention to detail and effectively managing overall workflow.
Proven experience building and maintaining long-term donor relationships. An active listener with a successful track record of interacting with donors, volunteers, colleagues, faculty and administrators at the highest level. Leverages relationships to implement strategic solicitation of donors for gifts of their full philanthropic capacity.
Proactive, productive team contributor with a positive attitude and sense of humor. Demonstrated ability to follow through on commitments and take personal responsibility for outcomes. Persistent, results oriented and driven to succeed personally, and is inspired by challenging individual and team fundraising goals.
Demonstrates initiative, drive and a resourceful and data-driven work ethic. Creative, innovative, flexible, with excellent organizational and analytical skills. The ability to work independently, manage multiple projects effectively and maintain a high degree of professionalism and confidentiality in a team-oriented, complex environment.
---
Experience and Training
Bachelor's degree is required.
6 – 8 years of experience in fundraising, preferably in higher education, with at least five (5) years of experience involving the solicitation of major gifts and/or principal gifts required and moves management systems.
Valid driver's license.
---
The University's Development History
Yale University takes great pride in its three centuries of distinction in teaching, research and preparation of future leaders for this nation and the world. The University has grown and flourished during this time, thanks to the generosity of devoted alumni, parents and friends. To help ensure that excellence, the University engages donors on a personal basis in order to solicit their support of the University's mission. This effort is carried out in a collaborative manner by staff in the University's Alumni Affairs and Development unit.
Yale's record-breaking "…and for Yale" campaign, which was conducted between 1992 and 1997 and raised $1.702 billion, was the largest capital campaign ever completed by a non-profit organization at that time. In September 2006, the university embarked on the public phase of the $3.0 billion "Yale Tomorrow" capital campaign, then raised the goal to $3.5 billion in the fall of 2008, and ultimately surpassed the goal on June, 30, 2011, raising $3.88 billion.
Yale is now in the planning phase for its next capital campaign and is seeking exceptional individuals to be a part of this exciting future.

---
Yale's Benefits
Yale University offers a dynamic and supportive work environment, competitive salaries and a generous benefits package including medical and dental plans, retirement plan and paid vacation. 
Yale University is an Equal Opportunity/Affirmative Action Employer.
All external candidates for employment at Yale University will be subject to pre-employment screening. All offers are contingent on successful completion of a background check.
---
Contact Information
To explore this superb career opportunity on a highly confidential basis please send a letter of interest and a resume (both as Microsoft Word documents) to:
Doug Cooney, Executive Search Consultant, Deerfield Associates Executive Search, Inc.
572 Washington Street, Suite 15, Wellesley, MA 02482
Telephone: 781.237.2800
Email
---