Bowdoin College
Leadership Gifts Officer
Deerfield Associates Executive Search, Inc. has been retained by Bowdoin College, located in Brunswick, Maine, to conduct a national search for a Leadership Gifts Officer. 
---
Bowdoin College
Bowdoin College is a highly selective liberal arts college, enrolling approximately 1,800 students from 50 states and 42 foreign countries. Through a need-blind admissions policy, the College meets 100% of students' demonstrated financial need with no loans. Bowdoin is a highly diverse community of students and faculty from around the United States and the world. The Class of 2022 at Bowdoin College is, by several measures, the most culturally diverse and socioeconomically representative class in the College's history. Fifty percent of the Class of 2022 receives financial aid at Bowdoin; 35 percent are students of color; and 14 percent are members of the first generation of their family to attend college. Nine percent of the class has international citizenship, or a non-US home/school address and ten percent are from Maine. Bowdoin is a dynamic living and learning community committed to fostering pluralism, building intentional community, and nurturing a commitment to the Common Good. The current endowment of the College is $1.6 Billion. For more information about Bowdoin College please visit www.bowdoin.edu.
The College seeks academically and culturally diverse faculty and staff, welcoming applicants from diverse backgrounds, and/or who have experience working collaboratively with diverse populations. Bowdoin is set in the coastal New England town of Brunswick, Maine. Brunswick, a town of 22,000 residents, brings together elements of both city and country living including cultural offerings, a variety of restaurants, and four-season activities for outdoor enthusiasts. Bowdoin's historic 215-acre campus, comprising 120+ buildings, is a brief walk to downtown Brunswick, and is 25 miles from Portland and about 120 miles from Boston.
Bowdoin today is consistently recognized in the academic community and among prospective students as one of the nation's top liberal arts colleges. The College had a record 9,081 applicants for its Class of 2022 and the admit rate was an all-time low at about 10%. Bowdoin's unique character as "a small college in Maine" reflects its intimate size, strong sense of community, socioeconomic diversity, and deep treasured links with the people, history, and natural beauty of Maine.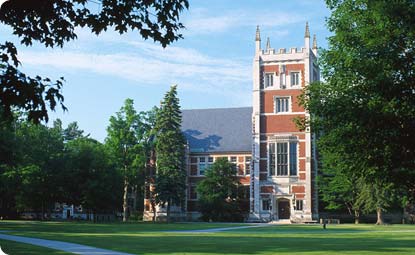 ---
Key Responsibilities
This position is one of seven leadership gift officers tasked with building relationships with, and raising major gifts from, individuals connected to Bowdoin College, which is in the planning phase for a multi-year fundraising initiative. Responsibilities include identification, cultivation, solicitation and stewardship of major gift prospects and donors; maximizing capital and annual gifts to the College; establishing long-term relationships with major donors; working in collaboration with other offices in development and alumni relations, and across campus, to meet the College's fund-raising objectives. This position is based in Brunswick, Maine and will oversee the San Francisco, California region, an area of significant fundraising potential for the College.
Bachelor's degree required.
Commitment to the mission and goals of Bowdoin College.
Ability to cultivate and build superior relationships with alumni, parents and others.
Adept at identification, cultivation, solicitation and stewardship of gifts to the College.
Frequent coordination with other offices of development and alumni relations.
Excellent writing and speaking skills are necessary.
The ability and willingness to travel up to 40% of the time is required.
Strong organizational skills and analytical skills.
Familiarity with computer systems and the willingness to use those systems.
Ability to manage multiple projects simultaneously, working both independently and as a member of a team.
Absolute confidentiality, professionalism and discretion required.
An understanding and a belief that fund-raising is a team sport.
Experience Requirements and/or Equivalents
5+ years of development/fund-raising or related experience required with a strong preference for experience in leadership gift work. A valid Driver's license and the ability to meet the requirements of the College's Motor Vehicle Use Policy required.
---
Advancement Office Leadership Team
Scott Meiklejohn is in his third year as Senior Vice President for Development and Alumni Relations. He was the Dean of Admissions and Financial Aid at Bowdoin from 2008 to 2016. He is in his 23rd year at the College and previously worked as Assistant to the President for the College's 14th president, Barry Mills.
Scott graduated from Colgate University and spent many years working in independent schools, including four years as a school headmaster in Honolulu, Hawaii. Scott has served on the board of trustees of Kents Hill School and Waynflete School, both in Maine, and as a director of the Randolph Foundation in New Hampshire.
Scott served as President of the Colgate University Alumni Corporation and then completed a nine-year term on the board of trustees at Colgate. In 2012, he received the Wm. Brian Little Award for Distinguished Service to Colgate.
Mike Archibald is in his second year as Associate Vice President for Development and Alumni Relations at Bowdoin, overseeing the individual giving programs including leadership gifts, gift planning, alumni fund and parents fund. Previously Mike was the Vice President for Advancement at Scripps College from 2012-2017 and Vice President for Advancement at St. Lawrence University from 2001-2011, where he also previously ran the annual fund and the major gifts program. Mike is a Colby College graduate who grew up in Maine.
---
Advancement Office
Bowdoin is in the planning phase of a comprehensive multiyear fundraising initiative on track to launch publicly in the 2019-2020 academic year. The fundraising initiative will focus on endowment for financial aid, academic programs and career planning, and will be among the handful of largest initiatives of liberal arts colleges nationally.
The endowment for Bowdoin College is now over $1.6 billion.
Bowdoin fundraising is among the strongest for liberal arts colleges, boasting a $10 million annual alumni fund with 53 % participation and nearly 1000 active alumni fund volunteers.
---
Clayton S. Rose
President, Bowdoin College
Clayton S. Rose, PhD, is the fifteenth president of Bowdoin College. As president, he has underscored the essential importance of a liberal arts education for living lives of meaning, for civic engagement, and for professional success and satisfaction. He has also emphasized the themes of discourse and inclusion. Specifically, that a central mission of the College is to foster an environment of vigorous and respectful intellectual engagement on the most challenging and uncomfortable ideas, where students question their beliefs and develop the skills, knowledge, and disposition to become "intellectually fearless." Rose also continues to stress that Bowdoin must be a community where everyone will have the opportunity for an equally robust experience, regardless of their economic status, background, or identity.
In February 2016, Rose announced a lead gift of $10 million that enables the College to build the new Roux Center for the Environment and to create programs to enhance the College's leadership in study of the environment.
Rose previously served as a member of the faculty at the Harvard Business School (HBS), where he taught and wrote on the responsibilities of leadership, managerial values and ethics, and the role of business in society. He joined the faculty at HBS in 2007 and was named professor of management practice in 2009. He was also engaged administratively at HBS, dealing with issues of community values and standards and the school's honor code, and was part of a faculty group advising on improving the experience of women faculty and students. He was recognized at HBS for innovation in teaching and for service to the community.
Originally from San Rafael, California, Rose earned his undergraduate degree (1980) and MBA (1981) at The University of Chicago. In 2003, following a highly successful twenty-year leadership and management career in finance, he enrolled in the doctoral program in sociology at the University of Pennsylvania to study issues of race in America, earning his master's degree in 2005 and his PhD with distinction in 2007
Rose is a member of the board of trustees of the Howard Hughes Medical Institute, the nation's largest private supporter of academic biomedical research, having joined in 2009. He previously served on the board of the National Opinion Research Center at the University of Chicago. He is also a member of the board of directors of XL Group.
His wife of thirty-three years, Julianne H. Rose, originally from Rosemont, Pennsylvania, earned her undergraduate degree in biology magna cum laude at Boston College and her MBA at The University of Chicago. She began her career in finance, held elected office at the municipal level for many years, and now owns a business in Maine. Julianne and Clayton Rose live on campus with their Labrador retriever, Emmie.
---
Images of Bowdoin College
---
Bowdoin College Benefits
Bowdoin College is committed to diversity, inclusion and equality, and is an equal opportunity employer. We encourage inquiries from candidates who will enrich and contribute to the cultural and ethnic diversity of our College. Bowdoin College does not discriminate on the basis of age, race, creed, color, religion, marital status, gender identity and/or expression, sexual orientation, veteran status, national origin, or disability status in employment, or in our education programs.
Bowdoin College offers a dynamic and supportive work environment, competitive salaries and a generous benefits package including a retirement plan, paid vacations, and medical insurance.
Bowdoin College is an Equal Opportunity Employer.
The successful candidate will be subject to a criminal history background check.
---
Contact Information
To explore this superb career opportunity on a highly confidential basis please send a letter of interest and a resume (both as Microsoft Word documents) to:
Doug Cooney, Executive Search Consultant, Deerfield Associates Executive Search, Inc.
572 Washington Street, Suite 15, Wellesley, MA 02482
Telephone: 781.237.2800
Email
---