Ethical Culture Fieldston School
Chief Philanthropy Officer
Deerfield Associates has been retained by Ethical Culture Fieldston School, located in New York City, to conduct a national search for a
Chief Philanthropy Officer.
---
Chief Philanthropy Officer
Ethical Culture Fieldston School
Since its founding in 1878, the Ethical Culture Fieldston School (ECFS) has been a beacon of progressive education in the United States. Known as one of New York City's most progressive independent schools, ECFS emphasizes academic excellence, intellectual curiosity, ethics, and community service. The School educates approximately 1,700 students in Pre-K through 12th Grade on two historic campuses in Manhattan and the Bronx, totaling 407,000 square feet with 16 buildings. There are approximately 11,000 alumni. The annual operating budget for the institution is approximately $100 million and the endowment currently stands at $110 million.
Founded as The Workingman's School by humanist Felix Adler, ECFS remains committed to his vision. The core of the educational program is the study and practice of ethics, where students explore and think critically about what they are learning in order to question and evaluate their own actions, choices, and decisions, as well as those of other individuals and communities. Progressive education at ECFS focuses on the whole child, ensuring that education is responsive, relevant, experiential, and playful. ECFS inspires a diverse and joyful community of passionate learners, critical thinkers, and ethical individuals who aim to make the world more humane and just. At ECFS, we don't teach students what to think and what to question — but how to think and how to question.
Heavily influenced as well by the ideas of John Dewey and other pioneers of experiential education in the late 19th century, ECFS is notable for its democratic approach to teaching and learning. Relationships among faculty, parents, and students are open and strong, and the School is renowned for its commitment to diversity, equity, and inclusion. The School boasts the largest financial aid budget of any independent school in New York City. www.ecfs.org
The focus on Diversity, Equity, and Inclusion (DEI) at ECFS creates an environment in which students can truly thrive — and one that prepares them to actively and thoughtfully engage with the world around them. DEI is central to ECFS's mission of teaching all children to approach the world with empathy, compassion, and understanding.
This opportunity is available immediately and will be filled upon the completion of a comprehensive search. An ideal start date would be on or before July 1, 2023.
---
The Opportunity and the Challenges
The new Chief Philanthropy Officer at Ethical Culture Fieldston School will join a superb community with many strengths. The primary goal of the new hire is to ensure that the School becomes even stronger, and this means engaging the alumni and parents and raising funds to increase the size of the endowment so that ECFS can meet its mission to provide an exceptional day-school education to students from every background, regardless of their family's financial means. The Ethical Culture Fieldston School leadership is confident that the challenge can be met.
The new Chief Philanthropy Officer will enter an Advancement Office that is poised for the "next level." There is considerable experience among the 12 full-time team members. The Chief Philanthropy Officer at Ethical Culture Fieldston School leads an experienced and dedicated staff which includes Alumni Relations, Major Gifts, Annual Giving, Parent Relations, Planned Giving, Stewardship, and Database Management and Research.
The office is making investments in technology use to enhance record keeping, data mining, and communication. This is a highly professional, hardworking office with good morale. One of the next major challenges includes cultivating, securing and closing increased levels of significant major and principal gifts.
The leadership team of the school is experienced and strong. The Head of School, Joe Algrant was appointed in 2021. The Advancement Office is managed by the experienced and talented Kyle Wilkie-Glass, Associate Head of School, who has been with ECFS since 2016 in several senior leadership positions. The School's leaders are committed, energetic, and effective educators who remain engaged with the students and school culture.
Over the past several decades, ECFS has developed a successful fundraising program that has enabled the School to significantly build its endowment and add major capital improvements to the campus. The Annual Fund has supported the School's balanced budget and in Fiscal Year 2021 contributed $4.8 million.
Notwithstanding the School's fundraising successes, the most significant challenge facing ECFS today is to continue to secure funds for endowment as well as a selection of additional targeted capital projects. To achieve this goal, the new advancement leader will spearhead a robust capital funding program. In the prior campaign, which was completed in 2020 ECFS raised $65 million dollars. For the upcoming capital campaign, existing donors and a new generation of prospects, some only recently identified, must be carefully cultivated.
---
Responsibilities
Partners with the Associate Head of School to develop dollar goals and strategies for each giving program, including cultivation strategies for all major gift prospects.
Personally manages a select portfolio of major/principal gift prospects.
Works closely with the Head of School, Associate Head of School, and trustees to both the plan and strategic direction for advancement and any future campaigns for Ethical Culture Fieldston School.
Manages, leads, directs and inspires a dedicated and experienced advancment office staff.
Manages and evaluates programs to secure outright and deferred gifts for annual gifts, major gifts and endowment.
Gathers, organizes, and uses up-to-date information about alumni specific to annual and major gift fundraising initiatives.
Works closely with the board of trustees and its Advancement Committee.
Works with the board's Advancement Committee in planning annual and restricted fundraising events and campaigns. Sets goals, timelines and monitors progress.
Responsible for the strategic involvement of all constituents in the planning and development process designed to increase giving.
Organizes a strategic plan to identify, cultivate, solicit and provide stewardship for potential and current donors.
Assesses, evaluates, designs, and implements a plan for the ideal Advancement Office, to ensure there are adequate human and financial resources to meet aspirational fundraising goals.
Provides regular, detailed reports and information to the Associate Head of School, Head of School, and trustees to help in decision-making and program evaluation.
Directs overall office planning and interacts with the ECFS community with a broad understanding of the goals and objectives of the School and the Advancement Office.
Leads and directs an Advancement Office of 12 and serves as a key member of the School Leadership Team. Oversees staff members responsible for annual, major gift, endowment fundraising, alumni and parent programs, donor research and stewardship, gift accounting and records management, and philanthropic communications.
Oversees all alumni relations and parent programming, including on-campus events such as reunions and off-campus events such as regional gatherings, dinners, and all other cultivation and fundraising events.
Manages overall Advancement Office personnel activities, including the hiring, training, supervision, and evaluation of the staff including helping them successfully meet their responsibilities.
Oversees implementation of a plan to identify, recruit, train and reward volunteer leadership forming a cadre of working, giving volunteers.
Designs long-term strategic plans for the alumni and parent programs and revisits such plans on an annual basis.
Works closely and in concert with the ECFS Director of Communications on all advancement-related communications and marketing activities, including print, electronic and video publications.
Manages the Advancement Office budget.
Oversees the stewardship program, including the design and solicitation and acknowledgement procedures for all endowment and restricted funds, including general endowment, as well as commemorative and memorial donations.
Works to embrace and enhance the school's diversity and inclusion initiatives in both the Advancement Office and the broader School community.
Embrace, promote and support DEI initiatives at the highest level for all faculty and staff at ECFS.
---
Qualifications
A deep, instinctive and nuanced appreciation for the history, mission and culture of Ethical Culture Fieldston School.
10+ years of development/advancement experience required, preferably at an independent school or in higher education.
An energetic, outgoing, and friendly personality—a "people person."
An ability and genuine interest to work closely with the Associate Head of School to reinforce the strong commitment of ECFS to its many loyal constituencies.
Knowledge and experience in alumni and development work preferably in education including successful major gift, annual giving and planned giving solicitation for alumni, parents and friends.
Ability to interact effectively and earn the respect of all the constituencies of the school community; the Associate Head of School, the head of school, the administration, staff, faculty, the board of trustees, alumni, parents, and friends of the school.
Knowledge of how to effectively market and communicate the values and mission of the Ethical Culture Fieldston School both internally and externally.
Knowledge and experience of philanthropy within New York City is strongly preferred.
A vision and interest in being involved in the strategic planning process.
Excellent communication skills, both oral and written.
Demonstrated superior managerial and leadership experience and skills. Ability and interest in hiring, managing, developing and mentoring staff.
Ability to oversee the identification, cultivation and securing of major gift and annual fund leadership prospects. Knowledge and experience in prospect tracking, stewardship and reporting procedures and all aspects of annual giving programs.
Experience in organizing, managing and conducting a capital campaign required.
A high level of integrity, honesty, and a strong work ethic.
Interest in and willingness to travel on a limited basis.
A strong commitment to a co-educational New York City independent day school education.
Experience in managing volunteers, including members of governing boards.
Bachelor's degree required. A master's degree in a related field preferred but not required.
---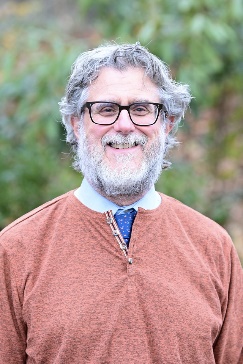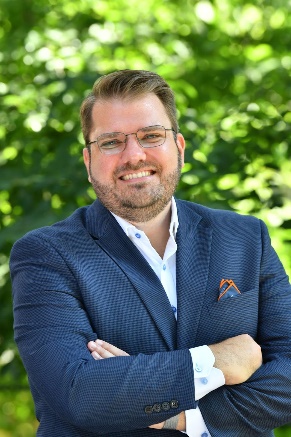 Kyle Wilkie-Glass, Associate Head of School

---
Ethical Culture Fieldston School Benefits
Ethical Culture Fieldston School offers a dynamic and supportive work environment, competitive salaries, and a generous benefits package including a retirement plan, paid vacations, and medical insurance. Ethical Culture Fieldston School is an Equal Opportunity Employer. A full employee benefits guide is available here.
The target hiring salary range for this position is $275,000. – $325,000.
---
COVID-19 Vaccination Requirement
All ECFS employees must have full COVID-19 vaccination status according to the ECFS Mandatory Employee Vaccination Policy. New hires will provide proof of vaccination during the onboarding process. Employees requesting a medical or religious exemption to the COVID-19 vaccination requirement should communicate their request to Human Resources at that time.
---
Contact Information
To explore this superb career opportunity on a highly confidential basis please send a resume, letter of interest, and list of 4 references including contact information (who will only be contacted if mutual interest is established) to:
Doug Cooney, Executive Search Consultant, DEERFIELD ASSOCIATES Executive Search, Inc.
572 Washington Street, Suite 15, Wellesley, MA 02482 Telephone: 781-237-2800.
Email: jobs@deerfieldassociates.com