Hamilton College
Associate Vice President for Development
Deerfield Associates Executive Search, Inc. has been retained by Hamilton College, located in Clinton, New York, to conduct a national search for an Associate Vice President for Development.
---
Hamilton College
Hamilton is one of the nation's oldest and most highly regarded liberal arts colleges. Named for its first trustee, American statesman Alexander Hamilton, it is distinguished by a rigorous open curriculum, a need-blind admission policy that ensures access to talented students with limited financial means, a deeply committed faculty who welcomes close collaboration with students, and a focus on preparing students for lives of meaning and purpose.
The faculty expects students to read, observe, and listen with critical perception, and to think, write, and speak with clarity, understanding, and precision. Hamilton graduates can be found making important contributions in every professional field, and because of the College's commitment to their success, alumni remain enthusiastically loyal. It is independent, highly selective, coeducational and residential.
Hamilton's 1,350-acre campus is situated on a hilltop overlooking the picturesque village of Clinton. The College is eight miles southwest of Utica, 45 minutes east of Syracuse, one hour from the Adirondack Park to the northeast and 90 minutes west of Albany.
Originally founded in 1793 as the Hamilton-Oneida Academy, Hamilton is today composed of 1,850 diverse and talented students from nearly all of the 50 states and approximately 40 countries. The current endowment of the College is $906 million dollars. More information can be found at www.hamilton.edu.
---
The Position
The Associate Vice President for Development reports to the Vice President for Advancement and provides day-to-day management for the divisions of Major Gifts, Planned Giving, Information Services, Prospect Research, Foundations & Corporations and Planned Giving. The Associate Vice President and divisional leadership will design tactics to increase annual fundraising totals, develop prospect cultivation strategies as part of a comprehensive capital campaign, oversee a review of the Planned Giving program, plan and execute appropriate gift stewardship, create an expanded research and reporting program and oversee advancement events recognizing the College's most generous supporters. Manages and leads a total FTE staff of 11 professional administrators and 4.5 support staff.
---
Key Responsibilities
Design and implement a comprehensive development plan with defined targets and metrics geared toward increasing philanthropic revenues.
Cultivate relationships between the Advancement division and Hamilton's leadership team, faculty, staff, donors and prospective donors.
Collaborate with the Communications division to develop marketing and communication strategies necessary to educate donors; and, to build and nurture donor interests.
With a dedicated team, lead, build and implement a strategic development plan for the 25th and 50th reunion classes.
Promote a culture within the division that is goal-oriented and which recognizes and celebrates collaboration, creativity and leadership.
Working with the Director of Major Gifts and development officers, align gift officer assignments to better maximize travel resources and prospect relationships.
Oversee regular prospect review sessions to ensure that all prospects are appropriately staffed and managed.
Regularly review donor strategies in the context of campaign planning, reunion planning and annual fundraising goals.
Implement procedures to identify new major prospects and oversee research initiatives to annually review and better define the capacity for all prospects.
In conjunction with the Director of Corporate and Foundations Relations, look for opportunities to grow relationships with a broad range of external constituencies.
Work with divisional leadership to review programs and manage budgets with a goal of delivering a strong return on investment.
Lead Planned Giving staff in an audit of current programs and practices with an eye to creating a more prominent and robust gift planning program.
Oversee special events designed to enhance the relationship between major donors and the College.
Working with Information Services, regularly review and refine reports used by development officers and volunteers as part of donor cultivation strategies.
Routinely review and prioritize development requests with the Director of Information Services.
---
Education/Skills Requirements
Bachelor's degree.
8+ years development experience encompassing a wide range of programs (Planned Giving, Major Gifts, Annual Fund)
Proven track record soliciting, cultivation and closing six and seven-figure gifts.
Ideal candidates will have a proven track record as a successful fundraiser and the ability to develop, lead and inspire a strong advancement team.
---
Experience Requirements and/or Equivalents
Understanding of and commitment to Hamilton's educational mission.
Excellent oral and written communication skills; active-listening skills.
Highly motivated with strong leadership skills modeling honesty, fairness, responsibility and respect.
Adept with the use of technology and a willingness to consistently review and engage with new technology to enhance development operations.
Nimble and flexible personality and entrepreneurial spirit.
Ability to work at times not necessarily part of the normal work day.
Willingness to travel as required.
Commitment to building a collaborative team.
Strong relationship management skills.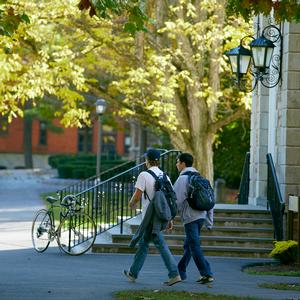 ---
President David Wippman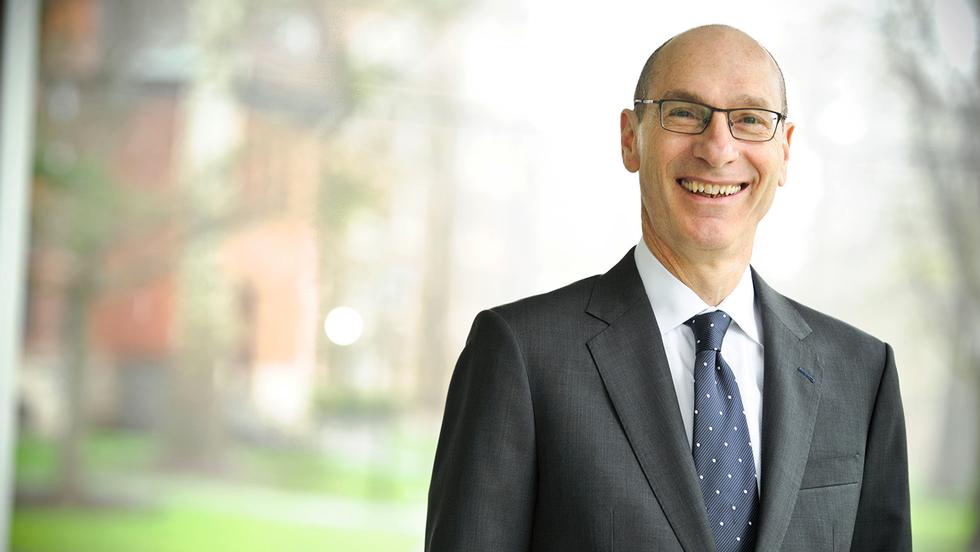 As they studied candidate David Wippman's vita, a gap caught the attention of the two students on Hamilton's Presidential Search Committee. When Caleb Williamson '17 and Phoebe Greenwald '16 asked him about the pause between college and grad school, Wippman didn't dress it up. He told them at that point he didn't know what he wanted to do with his life.
"Hearing that from a guy who went to Princeton University, graduated top of his class and then went to Yale, a top law program, it was just comforting to hear as a student. I was like, "that shows that he really understands what students go through," Williamson says. Wippman is an international law superstar, he says, but he's genuine. He was the student's favorite candidate for the job.
Wippman's gap year wasn't wasted. After he graduated from Princeton, he drove a taxi back home in Minnesota for six months and spent another six months skiing and working at a restaurant in Vail, Colo., "A very interesting and rewarding year, fascinating in a lot of ways," he says. It was an early turn, and not the last, en route to his current pursuit. On July 1, 2016, he became the 20th president of Hamilton College, replacing Joan Hinde Stewart, who retired after 13 years. Wippman came to College Hill after eight years as dean of the University of Minnesota Law School.
---
Hamilton College
Originally founded in 1793 as the Hamilton-Oneida Academy, Hamilton College received its charter from the regents of the State University of New York in 1812. In the late 19th and early 20th century, the College built out a classic, restrained, and beautiful campus which endures to this day. The College remained small, 800 students and all male, with a powerful teaching tradition and an emphasis on both written and oral communication.
Perhaps the most revolutionary change of all occurred when Hamilton established a sister institution, Kirkland College, in 1968. The faculty of this new college thought seriously about what liberal arts education should be like for women and developed a curriculum that fostered independence, creativity and self-reliance. As an experimental institution, Kirkland offered programs that supplemented and enhanced the traditional liberal arts curriculum. Students on College Hill enrolled at either Hamilton or Kirkland, but selected courses from both institutions and shared facilities, such as the Burke Library. The two colleges merged in 1978. Today Kirkland's legacy includes an extraordinary faculty and facilities in performing and studio arts, and a strong commitment to experimental education and to interdisciplinary perspectives.
In recent years, the curriculum has been further expanded to incorporate interdisciplinary concentrations and programs such as Africana, American, Asian, Latin American, environmental and women's studies as well as digital art, computer science and public policy. An emphasis on writing and speaking — long-standing Hamilton traditions — remains at the heart of the curriculum along with capstone experiences such as the Senior Program that allow students to integrate and demonstrate what they learn. The physical plant has been continuously renovated and expanded, providing students with access to exceptionally modern facilities and equipment for both academic and extracurricular pursuits. Among the more recent developments are the state-of-the-art Science Center, the largest construction project in the College's history (2005); the Charlean and Wayland Blood Fitness and Dance Center (2006); and major expansion and renovation of the Kirner-Johnson Building (2009) and the Sadove Student Center at Emerson Hall (2010).
The College that evolved from Samuel Kirkland's plan of education celebrated the bicentennial anniversary of its charter in 2012. Far from the modest frontier school for white and Oneida Indian children that the missionary envisioned, it has become an institution of higher education that draws its students from all areas of our country and even beyond our borders. Although Hamilton remains small by present-day standards and currently has a student body of 1,850, it provides resources and facilities comparable to those of undergraduate institutions substantially larger in size. While faithfully maintaining the tradition of liberal learning in a comfortably intimate environment, Hamilton has responded to changing needs and circumstances in preparing its students for a world unimagined by Samuel Kirkland in the days of our nation's infancy.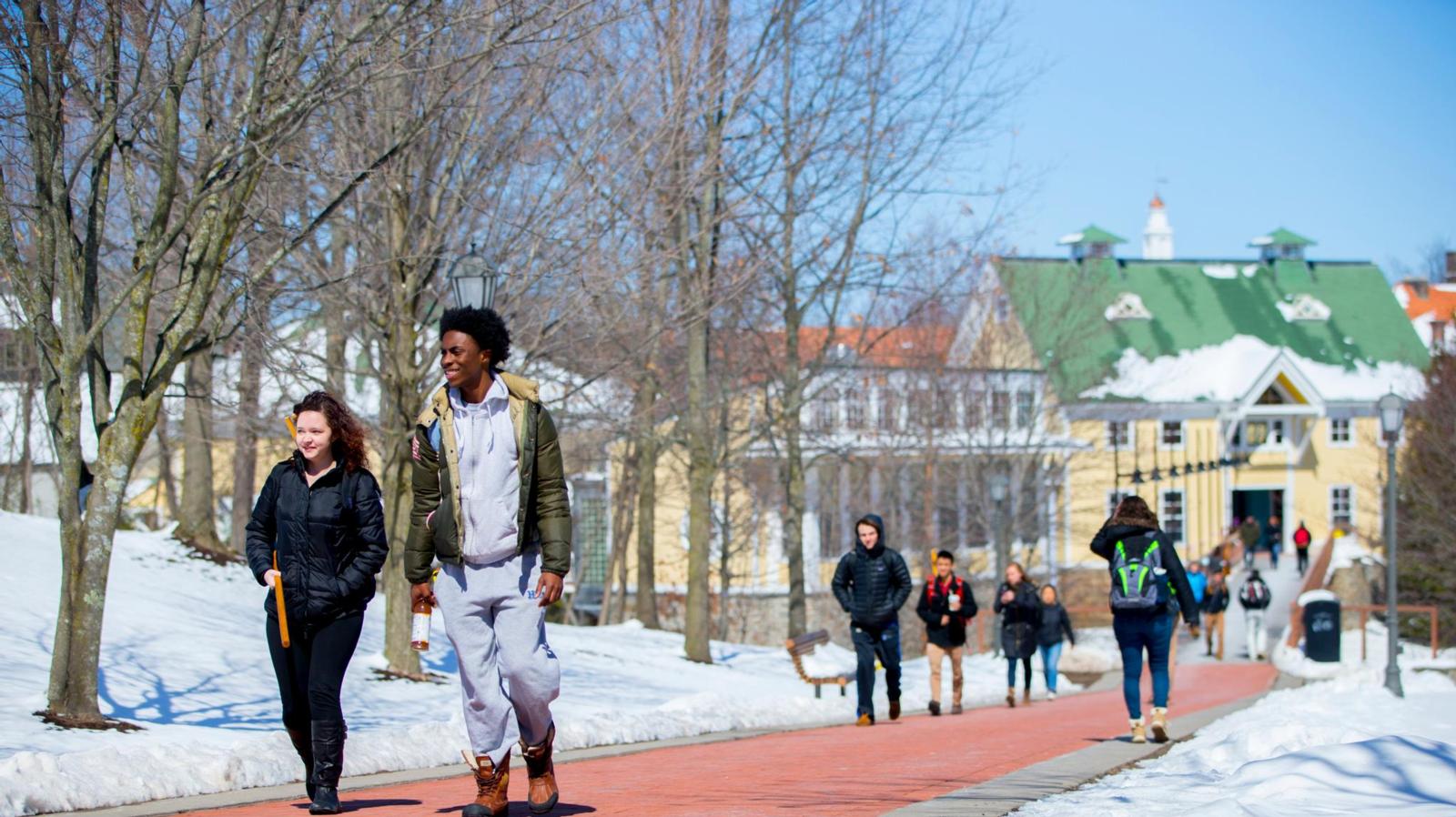 ---
Hamilton College Benefits
Hamilton College is a coeducational, residential, liberal arts college whose members value and seek intellectual and cultural diversity. The College encourages respect for political, religious, ethnic, racial, physical, generational, intellectual, sexual and affectional differences. Such respect promotes free and open inquiry, independent thought and mutual understanding.
Hamilton College offers a dynamic and supportive work environment, competitive salaries and a generous benefits package including a retirement plan, paid vacations, and medical insurance.
Hamilton College is an Equal Opportunity Employer.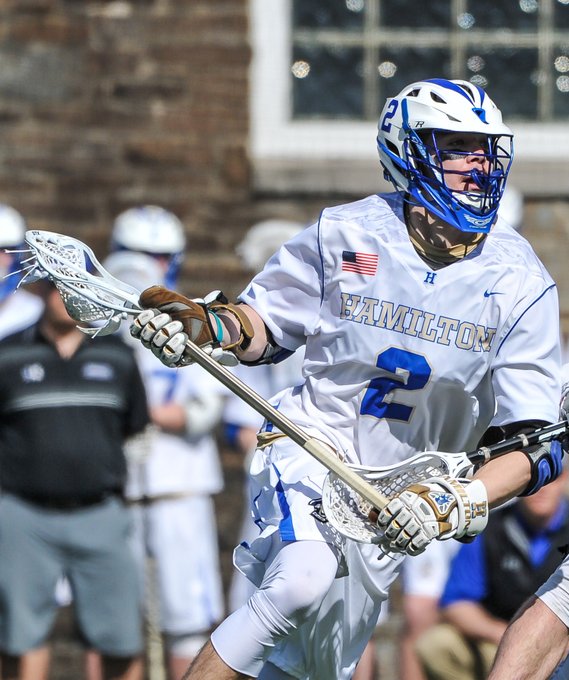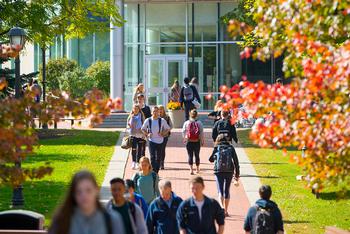 ---
Contact Information
To explore this superb career opportunity on a highly confidential basis please send a letter of interest and a resume (both as Microsoft Word documents) to:
Doug Cooney, Executive Search Consultant, Deerfield Associates Executive Search, Inc.
572 Washington Street, Suite 15, Wellesley, MA 02482
Telephone: 781.237.2800
Email
---