The Haverford School
Chief Financial Officer
Deerfield Associates is pleased to announce a national search on behalf of The Haverford School, located in Haverford, Pennsylvania, for a new talented and experienced Chief Financial Officer to lead the School's Business Office, manage school finances, and work collaboratively with Senior Administration, Faculty, Staff and Board to advance the educational mission of the School. The opportunity is available immediately and will be filled following a comprehensive national search and the candidate of choice is identified.
---
The Haverford School is a vibrant, private day school for remarkable boys, pre-kindergarten-12th grade. The campus is located on Philadelphia's Main Line. The Haverford School is a leader in educating boys, and the boys are at the heart of all that the School does. The students are talented scholars, artists, and athletes – and so much more. The extraordinary educators and best-for-boys teaching methods challenge and inspire every student, while the intentional Character and Citizenship program builds men of strong empathy, integrity, and courage.
Mission: The Haverford School community prepares boys for life by developing men of character, intellect, and compassion who will transform our world. Please visit: www.haverford.org.
Vision: The Haverford School will create and nurture a supportive and inclusive community in which boys develop a passion for lifelong learning, creative problem solving, and sound decision making. We will inspire our students to be intellectually curious and provide them with the skills and judgment to flourish in our rapidly changing world.
Location: The Haverford School is located 10 miles northwest of Center City, Philadelphia, situated in the heart of the historic Main Line.
History: The Haverford School was founded in 1884 by Haverford College at the request of Alexander and Lois Cassett, the latter being the niece of U.S. President James Buchanan. The School was originally named The Haverford College Grammar School and was designed to educate the children of Haverford College faculty. In 1903, the School became independent and changed its name to The Haverford School and focused on the education of boys. The School was Quaker during its affiliation with Haverford College, but has been nonsectarian since becoming independent.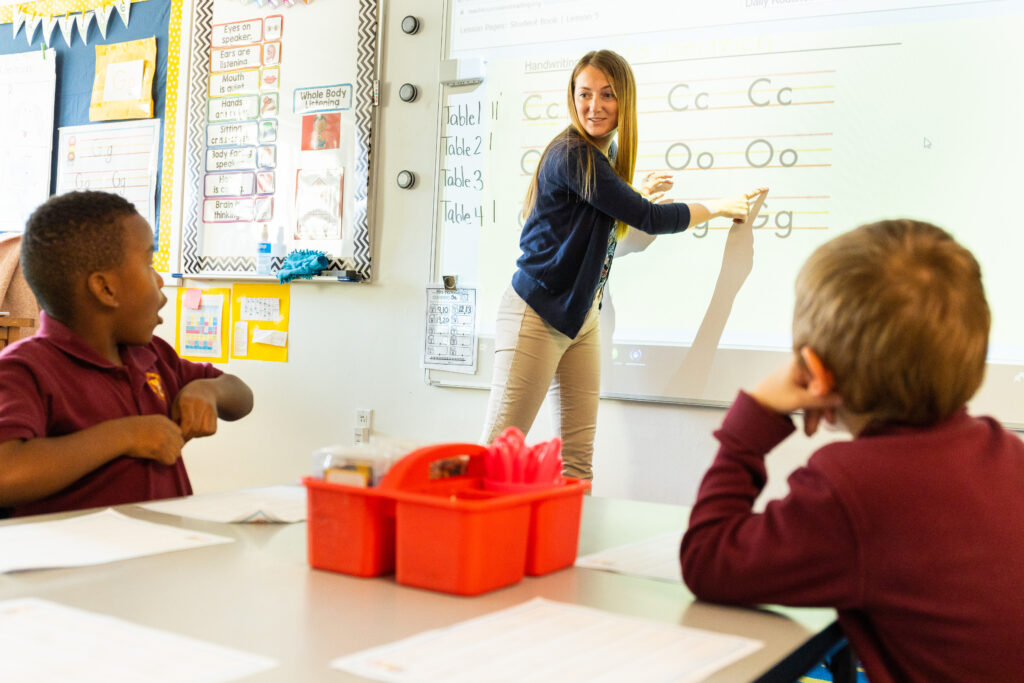 The Haverford School community, which includes students from 90 zip codes, enjoys a 30-acre campus which has 8 buildings including 70 classrooms, numerous athletic facilities, 2 libraries, 12 science labs, 2 design and engineering studio, 2 theatres, 10 art studios and 9 music studios. Other highlights include 29% students of color, 40% of families receive need-based tuition assistance in excess of $10mm awarded annually; $2.6 million fundraising goal for annual giving. Currently the School enrolls 942 students 243 Lower School, 243 Middle School, and 456 Upper School. There are 114 faculty of which 36% hold advanced degrees. The student: faculty ratio is 9;1. 94% of the Class of 2019 was admitted to one of their top three choices. 100% of student participate in service learning. The current endowment of the School exceeds $100 million. The annual operating budget of the School is $35 million.
The School enjoys an impressive tree-lined campus located a short walk from Haverford College and situated on Philadelphia's Main Line, 10 miles from downtown Philadelphia. All three divisions — Lower School, Middle School, and Upper School — are located on the same campus. The architecture is an attractive mix of traditional and modern. Of particular note is the new Middle School building, which opened in fall 2020. This state-of-the-art, 30,000-plus-square-foot Middle School is purpose-built for the developmental needs of the adolescent boy. The $18-million modern structure includes 18 advanced classrooms, a Learning Commons, a dynamic maker space, robotics and STEM areas, communal gathering places, and designated floors for each grade level. The Athletic Center — including three basketball courts, a swimming pool, squash pavilion, a fitness and training center, and more — serves Lower, Middle, and Upper school students. Centennial Hall is The Haverford School's state-of-the-art, 655-seat theater and performance space for Upper, Middle, and Lower School assemblies and productions. The campus also includes a treelined quad and amphitheater that serves as a valuable outdoor learning space.
---
The Opportunity:
Reporting to the Head of School, and serving as a member of the School's Senior Administrative Group, the Chief Financial Officer (CFO) is responsible for managing and overseeing the School's business office and finances with a high degree of efficiency, effectiveness, integrity, and compliance with all applicable laws and regulations.
Direct reports to the CFO include: Accountant, Accounts Receivable Manager, Accounts Payable Specialist, Director of Centennial Hall, Director of Facilities (Sodexo) and Director of Dining (Sodexo).
---

Primary Responsibilities
Develop and maintain a highly collaborative working relationship with the Head of School, to ensure cohesive messaging of the head's institutional strategic goals and objectives, including alternatives and their financial implications, for consideration by board committees and other constituencies.
Oversees the development, administration, and reporting on the operating budget to the School's Board of Trustees, the auditors, federal, state, and local authorities, rating agencies and bond information agencies, donors and various Haverford School administrative offices.
Assumes administrative responsibility for the School's endowment, providing appropriate information on invested funds and implementing decisions of the Board endowment committee; coordinates with the endowment consultants, investment managers, and custodian(s) implementing effective endowment allocations, performance, and reporting.
Organizes and coordinates agendas and meeting material for the Finance/Audit Committee, Endowment Committee.
Collaborates with general counsel regarding all Risk Management matters.
Collaborates with other school administrators to manage positive relations with the town of Haverford.
Works closely and in concert with the external vendor (Sodexo) on all matters that pertain to food services and buildings and grounds.
Possesses an understanding of diversity, equity and inclusion and the implementation of those principles in independent schools
---
Specific Responsibilities:
Financial Management: Budgeting, Reporting & Audits
Develop, implement and monitor operating and capital budgets.
Prepare regular financial forecasts to project fiscal year operating results.
Oversee and monitor financial investments (endowment funds, invested operating funds, and Israel bonds).
Act as plan sponsor and fiduciary to the School's 403b retirement plan with TIAA-CREF.
Administer grants from regional, state, and local grantor agencies and ensure compliance with grant requirements.
Hold primary responsibility for the outcome of the annual financial statement and pension plan audits.
Ensure effective financial policies, procedures, and operations in accordance with GAAP.
Planning:
Direct long-range budget planning for the School with the Head of School, Senior Administration, and Board.
Support the School's Strategic Planning efforts, in collaboration with the Head of School, Senior Administration, and Board
Prepare financial analyses to support planning for and implementation of long-term goals.
Operations
Serve as the School's primary risk assessment officer.
Relationships Management
Keep the Head of School apprised of all business and financial matters.
Work collaboratively with the Leadership Team to support the successful operation of the School.
Serve as staff liaison for and collaborate with board committees: Budget and Finance, Investment, Audit.
Serve as the primary liaison in banking relationships and with the School's investment managers.
Successful candidates will share a commitment mission and values and bring a variety of experiences and attributes to The Haverford School.
---
Skills, work experiences and attributes:
The ability to work effectively with all levels of a socially and culturally rich and diverse independent school, ultimately serving as a role model to promote a positive and productive work climate.
The ability to serve as a critical business thinker, capable of providing positive and proactive solutions to business issues.
Excellent communication skills, both oral and written.
Demonstrated commitment to Diversity, Equity, Inclusion (DEI)
Advanced technology skills including Word, Outlook, Excel, PowerPoint, and database management software
Knowledge and experience in setting up and monitoring effective financial controls, and proven financial modeling and forecasting skills.
Demonstrated background in finance, budgeting, investing, and cash management required.
Effective negotiation skills in developing contracts with external vendors.
Creativity, analytical skills, project development and management skills.
Ability to motivate and manage a high-quality staff, and hire new talent.
An effective financial and business manager, capable of earning the respect and trust of the Head of School, faculty, administration, staff, students and the Board of Trustees.
Experience in an independent secondary school, college or university setting preferred though individuals with strong financial and leadership skills in a related field are encouraged to explore this high visibility opportunity.
10+ years work experience in a financial and business leadership position.
Bachelor's degree required, M.B.A. and/or a master's degree in a related field strongly preferred.
CPA professional accreditation a plus but is not required.
Commitment to upholding the Essential Qualities + Principles of Community of The Haverford School
Commitment to fulfilling the mission of The Haverford School, and an appreciation of single-sex independent school education
Sense of humor, enthusiastic and happy; high ethical professional standards, and multicultural perspective
---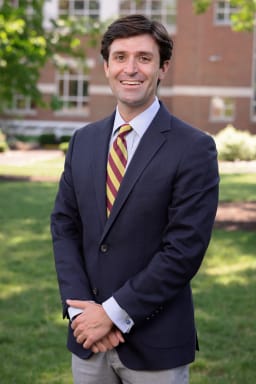 Tyler Casertano, Head of The Haverford School
Head of School
(background)
The Haverford School's Board of Trustees was excited to announce Tyler Casertano as the 10th Head of School.
Mr. Casertano, who most recently served as the Assistant Head of School for Advancement and Strategy at St. Albans School, a school for boys in grades 4-12 in Washington, D.C., began his tenure on July 1, 2021.
Tyler was selected after an extensive national search conducted by the Head of School Search Committee, chaired by Bart Smith '95, P'28 '30. The Search Committee found Tyler's experience, leadership, and commitment to boys' education to be inspiring and believe he is the perfect candidate to lead Haverford forward.
"I am honored to serve as Haverford's 10th Head of School. From the moment I stepped on campus, I could feel the energy, enthusiasm, and sense of community that permeate the classrooms, hallways, studios, and fields," said Tyler. "One of the nation's great boys' schools, The Haverford School has a deep tradition of knowing, valuing, supporting, and challenging each boy in the most nuanced and dynamic ways, and of creating the shared experiences that build community and reinforce the values of the institution; values that prepare Haverford School boys for life. We need men of character, intellect, and compassion who will transform the world, and I am thrilled to lead an institution dedicated to that charge."
"During my time spent with Tyler both at Haverford and his home in Maryland, I found Tyler to be keenly interested in working with the faculty, the coaches, the leadership, and – most importantly – the boys," said Maurice Glavin '83, P'14 '16 '20, Chair of the School's Board of Trustees. "He understands the nuance of independent school education and the role it plays in our community. Tyler is also a proven advocate of diversity, equity, and inclusion, and appreciates Haverford's journey to date and the role it plays in shaping our boys as they prepare for their futures. I couldn't be more excited to begin this new chapter at The Haverford School with the Casertano family."
A great believer in independent schools and, specifically, in boys' schools, Tyler was immediately drawn to Haverford's commitment to community, character, scholarship, and developing the whole child.
"In my experience, a boys' school has the unique capacity to create an immediate sense of togetherness and belonging that gives a student the confidence to engage deeply, to embrace the vulnerability and discomfort that are central to the learning process and to adolescence, and to bring his whole self to school each day," said Tyler. "So much of that stems from the fact that a boys' school presents a student with the opportunity to grow, play, and experiment within a structured support system that plays to his strengths."
Since 1884, The Haverford School has been dedicated to teaching boys and helping them grow in academics, the arts, athletics, and in moral character.
Leaders in Educating Boys Our best-for-boys approach will help identify your son's passion – and fuel it. We recognize boys' innate competitiveness, their boundless energy, their need to learn with their hands, their sense of humor, and their sense of fairness – and we teach accordingly. Our teachers are experts in educating and mentoring boys.
Strategic Plan: For a comprehensive look at our Strategic Plan, click here.
Faces of Haverford: https://www.haverford.org/about-us/faces-of-haverford
---
The Haverford School Benefits
The Haverford School offers a dynamic and supportive work environment, competitive salaries and a generous benefits package including a retirement plan, paid vacations and the full complement of health and welfare plans.
---
Target Hire Date
The target hire date for this opportunity is Summer 2022. Our client has some flexibility depending on the interest and ideal timeline for the candidate of choice.
---
DEI
The School believes in attracting and nurturing a diverse and inclusive student body, and it serves students representing more than 90 zip codes. Diversity, equity, and belonging have become increasingly central components of the School's overall identity and philosophical orientation. The pre-kindergarten-12 Diversity, Equity, and Inclusion Program empowers the community with stress reduction strategies, spaces for practicing the navigation of difference and sameness, and the freedom to make mistakes. It includes direct training for faculty, staff, and parents; school-based student leadership development; and ongoing practice with regional and national partners.
The Haverford School is an Equal Opportunity employer. The Haverford School does not discriminate on the basis of gender, race, religion, color, national or ethnic origin, disabilities, or sexual orientation in the administration of its policies and programs. Candidates are selected by their qualifications to meet the needs of the position.
The Haverford School is committed to an equitable program and a diverse faculty and student body. We value diversity and strive to be an inclusive learning community, and therefore actively seek candidates from diverse backgrounds.
---
Contact Information
To explore this superb career opportunity on a highly confidential basis please send a resume, letter of interest, five references (which will only be contacted if mutual interest is determined) to:
Doug Cooney, Executive Search Consultant, DEERFIELD ASSOCIATES Executive Search, Inc.
572 Washington Street, Suite 15, Wellesley, MA 02482 Telephone: 781-237-2800.
Email: jobs@deerfieldassociates.com