University School
Chief Financial Officer
Deerfield Associates is pleased to announce a national search on behalf of University School, located in Cleveland, Ohio, for a new talented and experienced Chief Financial Officer to lead the School's Business Office, manage school finances, and work collaboratively with the Board of Trustees, Senior Administration, Faculty, and Staff to advance the educational mission of the School. The opportunity is available in July 2023 (or possibly sooner if preferable to the candidate of choice). The search will be filled following a comprehensive national search and the candidate of choice is identified.
University School in Cleveland is a nationally-recognized Jr. K – 12 independent school that specializes in the education of boys. University School teaches boys of all ages the important tenets of becoming young men: responsibility, loyalty, and consideration. At University School, our students are set up for success both in and beyond the classroom.
The University School mission is to inspire boys of promise to become young men of character who lead and serve. The dedicated faculty, rigorous curriculum, and experiential programs foster intellectual, physical, creative, and moral excellence. University School is a diverse and inclusive community where each boy is known and loved.
University School is located in two campuses. The Shaker Heights campus is approximately 32 acres and was built in 1925. Originally built for K-12, in 1970 the high school moved to the 220-acre Hunting Valley campus which is six miles from the Shaker Heights campus. Current enrollment at the Jr.K – 8 campus is 447, with 404 additional students at the 9-12 Hunting Valley Campus. The school's annual budget is $32 million, and the endowment is $100 million.
To learn more about us, please visit:
https://www.us.edu/explore
https://www.us.edu/admission/welcome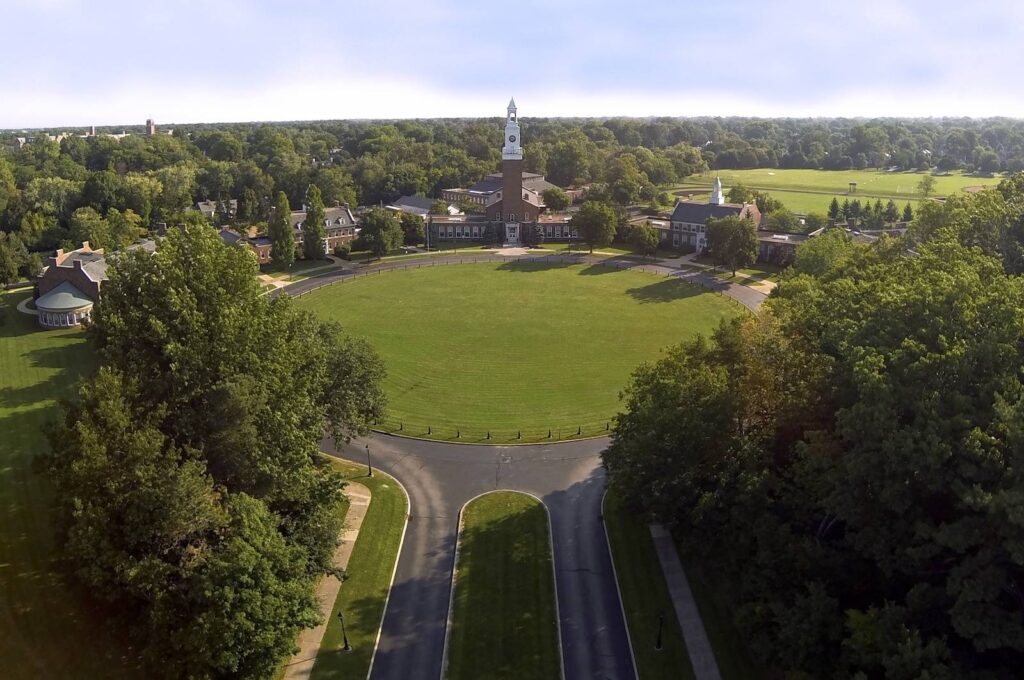 ---
Chief Financial Officer
The Chief Financial Officer is a member of the Head of School's Directors' Group. The Chief Financial Officer attends all Board of Trustee and Executive Committee meetings and is the primary staff member responsible on the Finance and Investment committees of the Board. The CFO is also a member of the Human Resources Task Force as well as the Retirement Advisory and the Building and Grounds committees of the Board. The CFO is responsible for the planning, control, account and reporting of income, expense, contributed and invested funds of the school. The CFO manages all activities designated as Business Office responsibilities including physical plant and grounds; risk management and insurance; transportation; compensation and benefits budgets; facilities leasing; and city, state, and federal government compliance.
---
MAJOR RESPONSIBILITIES:
Maintain a highly collaborative working relationship with the Head of School, to ensure cohesive messaging of the head's institutional strategic goals and objectives, including alternatives and their financial implications, for consideration by board committees and other constituencies.
Oversees the development, administration, and reporting on the operating budget to the School's Board of Trustees, the auditors, federal, state, and local authorities, rating agencies and bond information agencies, donors, and various University School administrative offices.
Possesses an understanding of Diversity, Equity and Inclusion (DEI) and the implementation of those principles in independent schools.
Finance and Accounting
Supervises Business Office activities involving accounts payable, accounts receivable, cash, general ledger, purchasing, tuition billing and collection, and other accounting systems.
Prepares and presents to the Finance Committee of the Board.
Prepares and reviews financial and budget statements, investment and capital project reports; makes presentations to the Board and committees and appropriate. Keeps Head of School and Board informed as to the financial health of the school.
Monitors all loans and indebtedness.
Assembles preliminary annual budget from departmental requests and estimates operating expenses and income.
Develops recommendations to Finance Committee on annual tuition increases as well as salary pool increases in consultation with the Head of School. Prepares annual budget proposal for Finance Committee review and approval.
Responsible for the preparation of financial statements and annual audit.
Build and/or maintain the School's short and long-term strategic financial models.
Investment Management
Manages the relationship of the Investment Advisor.
Manages and executes the investment decisions of the Investment Committee.
Coordinates with the Investment Advisor the agenda and materials for each Investment Committee meeting.
Oversees the administration of the School's endowment.
Management of Staff
Food Services
Facilities, Maintenance, Transportation, and Security
Auxiliary Programs
Oversees the benefits budget (health insurance, retirement, and other related plans) in conjunction with the Human Resources Director.
Food Service
Supervises the Food Service Director and their activities involving food preparation of both campuses.
Oversees the Food Service budget.
Facilities, Maintenance, Transportation, and Security
Manages the property and casualty insurance.
Directs the facilities team, oversee the maintenance of the buildings, grounds, and equipment to ensure that the School facilities are safe.
Oversees the establishment of policies and protocols in relation to building safety and security.
Oversees the Transportation internally and externally.
Auxiliary Programs
Oversees the management and budget of the following programs:
Summer programs and camps for Shaker campus
Summer programs and camps for Hunting Valley campus
After School programs
US Facility rentals
Non-tuition income generated from outside partnerships
Admission and Financial Aid
Partners with the Director of Admission and Financial Aid to approve the financial aid budget.

---
QUALIFICATIONS:
Bachelor's degree required, M.B.A. and/or a master's degree in a related field strongly preferred.
CPA professional accreditation a plus but is not required.
Eight to ten years of financial and business leadership in a non-profit or for-profit organization.
Experience in an independent secondary school, college or university setting preferred though individuals with strong financial and leadership skills in a related field are encouraged to explore this high visibility opportunity.
The ability to serve as a critical business thinker, capable of providing positive and proactive solutions to business issues.
Demonstrated commitment to Diversity, Equity, Inclusion (DEI).
Experience working on a Senior Leadership Team and with Boards.
Proven track record of developing and executing cross-functional organization operational plans.
Knowledge and experience in setting up effective financial controls and proven financial modeling and forecasting skills.
Excellent communication and presentation skills – both verbal and written.
Ability to serve as a strategic business partner.
Strong relationship builder. Ability to interact with administration, faculty, staff, students families and the Board.
Commitment to fulfilling the mission of the University School, and an appreciation of all-boys education.
---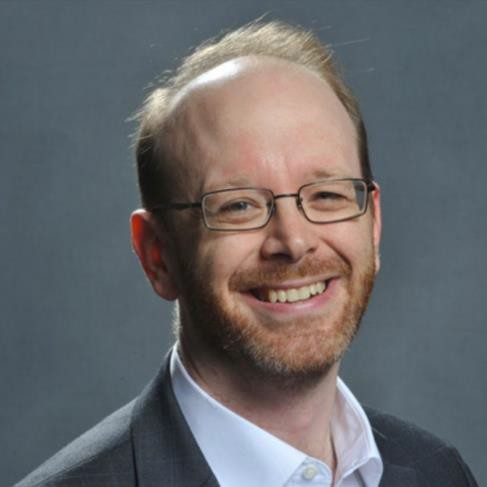 Patrick T. Gallagher was named Head of School in September 2018. For the nine months prior, he served as the school's interim headmaster. Previously, Mr. Gallagher was the co-director of the Upper School and Hunting Valley campus for five years. He came to US in 2005 from The Culver Academies, where he taught English and humanities.
At US, Mr. Gallagher began as an Upper School English teacher and later worked with boys and families as part of the college counseling team. In addition, he has served as the Upper School Dean of Faculty, responsible for the recruitment and development of all part- and full-time faculty. During that time, he also chaired the Upper School Curriculum Committee, comprised of grades 9-12 department chairs and K-12 administrators. He designed, implemented, and oversaw the Faculty Development Program, and served as a liaison with the University School Parents Association leadership for grades 9-12. His tenure saw curricular expansions such as new AP and post-AP courses, the growth of the computer science program, and the inception of robotics.
A West Side Cleveland native, Mr. Gallagher is the youngest of five children. He was raised in Strongsville and graduated from Saint Edward High School in Lakewood. He earned his bachelor of arts degree in English literature and language from Princeton University and his master of arts degree from Columbia University, where he was a Klingenstein Scholar in Educational Leadership.
---
The University School Benefits
The University School offers a dynamic and supportive work environment, competitive salaries and a generous benefits package including a retirement plan, paid vacations and the full complement of health and welfare plans.

---
Target Hire Date
The target hire date for this excellent opportunity is July 2023. A national search will take place in the Fall of 2022, with our intent to identify and confirm the new hire by early 2023. Our client has some flexibility on the start date depending on the interest and ideal timeline for the candidate of choice.
---
DEI
In order to provide equal employment and advancement opportunities to all individuals, employment decisions at University School will be based on merit, qualifications, and abilities as required by law. University School does not discriminate in employment opportunities or practices on the basis of race, color, religion, sex, national origin, age, disability, sexual orientation, or any other characteristic protected by law.


---
Contact Information
To explore this superb career opportunity on a highly confidential basis please send a resume, letter of interest, five references including contact information (which will only be contacted if mutual interest is determined) to:
Doug Cooney, Executive Search Consultant, DEERFIELD ASSOCIATES Executive Search, Inc.
572 Washington Street, Suite 15, Wellesley, MA 02482 Telephone: 781-237-2800.
Email: jobs@deerfieldassociates.com