Amherst College
Director of the Office of Sponsored Research and Foundation Relations
Deerfield Associates has been retained by Amherst College, located in Amherst, Massachusetts, to conduct a national search for a Director of the Office of Sponsored Research and Foundation Relations.
---
Amherst College
Amherst College is a private highly selective liberal arts college located in the Connecticut River Valley of western Massachusetts, within two hours from Boston and three hours from New York City, and is the third oldest institution of higher education in the state.
In accordance with its mission, Amherst "educates students of exceptional potential from all backgrounds so that they may seek, value, and advance knowledge, engage the world around them, and lead principled lives of consequence. Amherst brings together the most promising students, whatever their financial need, in order to promote diversity of experience and ideas within a purposefully small residential community. Working with faculty, staff, and administrators dedicated to intellectual freedom and the highest standards of instruction in the liberal arts, Amherst undergraduates assume substantial responsibility for undertaking inquiry and for shaping their education within and beyond the curriculum. Amherst College is committed to learning through close colloquy and to expanding the realm of knowledge through scholarly research and artistic creation at the highest level. Its graduates link learning with leadership—in service to the College, to their communities, and to the world beyond."
Amherst offers the bachelor of arts degree in forty-one majors in the arts, sciences, social sciences and humanities. Students can carry more than one major, create their own interdisciplinary major, or engage in independent scholarship. The college has no distribution requirements and no core curriculum. Instead, students choose the courses that matter most to them. Amherst's student body is among the most diverse in the country. Forty- five percent of its student body of more than 1,800 identify as domestic students of color, and another 10 percent are international, with non-U.S. citizenship; 15 percent are the first members of their families to attend college. The college is committed to providing financial aid that meets 100 percent of every student's demonstrated need; 57 percent of its students receive financial aid.
The hallmarks of the Amherst faculty, which consists of more than two hundred scholar-teachers, are its commitment to undergraduate and interdisciplinary teaching in a liberal arts context; the expansion of the realm of knowledge through scholarly research and artistic creation at the highest level; and engagement in college and community life. The college boasts a talented and committed staff numbering around 1,200.
Among Amherst's alumni are five Nobel Prize laureates (with five of the college's alumni earning this distinction, Amherst has one of the highest proportions of Nobel laureates among its graduates of any undergraduate institution worldwide); twenty Rhodes Scholars; numerous recipients of the Pulitzer Prize; MacArthur Fellows; winners of the Academy, Tony, Grammy and Emmy Awards; a president of the United States (Coolidge), a chief justice of the United States (Stone), three speakers of the U.S. House of Representatives, and notable writers, academics, politicians, entertainers, businesspeople, and activists.
Amherst competes in the New England Small College Athletic Conference and, with Williams College and Wesleyan University, forms the "Little Three colleges." The college participates with Hampshire, Mount Holyoke, and Smith Colleges and the University of Massachusetts in the Five-College Consortium, which comprises 2,200 faculty members, and 30,000 students.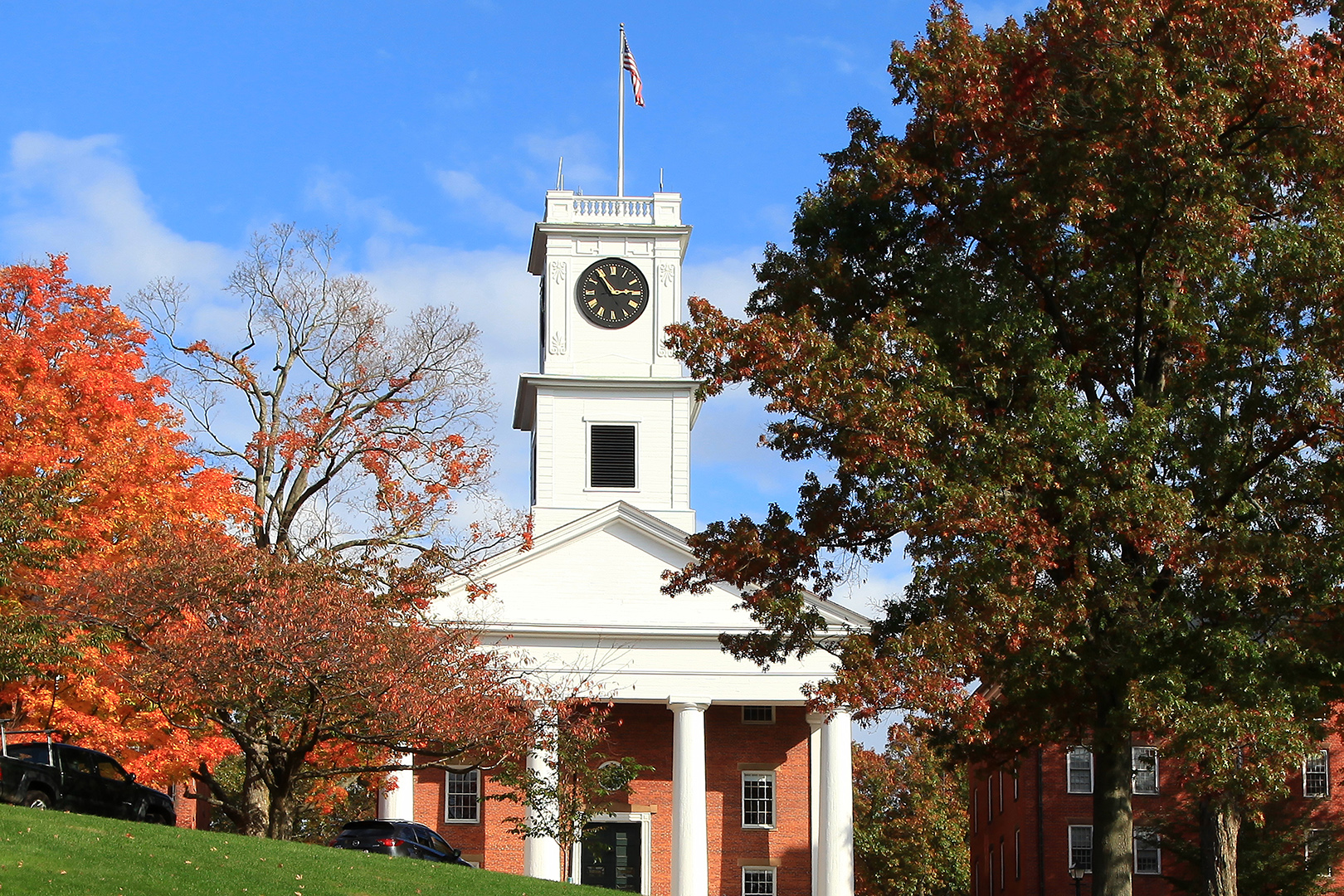 To learn more about Amherst College please visit:
---
Summary of Position
Lead and manage a high-functioning team to identify, realize, and steward grant and foundation opportunities to support and advance the scholarly research of the Amherst College faculty, the college's highest set of institutional priorities, and the educational mission of the college more broadly. Reporting to the provost and dean of the faculty, the director collaborates closely with the Finance and Advancement divisions and academic and co-curricular centers and programs to match sources of funding with individuals and areas of need focusing on scholarly research and creative work, operating, capital, and programmatic activities. This role ensures adherence to pre-award procedures and compliance protocols. The director must have a demonstrated track record in the areas of federal grant management and compliance, including policy development and knowledge of this area's relationship to campus compliance committees. The director is responsible for creating relevant policies, procedures, and structures. Specifically, the director is responsible for creating an infrastructure for grantseekers that comprises a set of policies, practices (documented standard operating procedures), and technological resources that are well defined, well understood, and to which individuals are expected to adhere including a resource-rich website that enables faculty to locate answers to common questions easily.
The Amherst College Office of Sponsored Research and Foundation Relations (formerly the Grants Office) helps faculty members find opportunities and submit applications for external funding to advance their research and teaching. It also pursues and stewards foundation and government grants to support college programs and priorities. In both roles, the office works closely with the Office of the Provost and Dean of the Faculty and the Research Administrator in the Office of the Controller.
---
Principal Duties and Responsibilities
Departmental Leadership – 40%
Build and support an engaged newly integrated team with an emphasis on clarity of roles, collaboration, sharing of information, and cross-training
Lead a team of employees encompassing sponsored research, post-award grants administration, corporate and foundation relations.
Manage a coordinated, well-defined team that provides excellent support to faculty and administrator investigators and tracks pre-award compliance with federal, college and private sponsor regulations.
Manage the OSRFR department budget
Strategy and Program Leadership – 35%
Cultivate vision and strategy for institutional grants
Lead efforts to secure institutional grants by identifying new sources of funding and assessing alignment of institutional priorities with potential funders
Coordinate with major curricular and co-curricular centers and offices, including the Center for Teaching and Learning, Center for Student Engagement, Office of Global Education, Loeb Center for Career Exploration and Planning, Center for Community Engagement, Office of Sustainability, and the Center for Restorative Practices as well as the Emily Dickinson Museum, The Mead Art Museum, Beneski Museum of Natural History, and the Center for Russian Culture.
Ensure that reporting and stewardship occur, including assisting faculty and institutional staff through the grant life cycle with reallocation requests, revised project plans, and the tracking of statistical data as it relates to funded programs and reporting.
Ensure close collaboration with the Office of the Provost and members of the Finance Division, creating goals that encompass the needs of all areas
Program Administration – 25%
Manage and cultivate a portfolio governmental funding and corporate foundation agencies
Develop budgets for grant applications
Partner with the Research Administrator and the Controller to develop and implement procedures and processes necessary to ensure compliance with all grantor requirements, including fiscal management, reporting, and record retention
Remain current with developments and changes in government regulations, court decisions, and higher education practices related to grant funding and directives, and policies initiated by the state and the college
Develop and deliver training to grant project directors and campus finance designees as it relates to grant administration, compliance, and organizational policies
Provide senior-level grant-writing, working with partners to develop competitive proposals, and to respond to and manage RFP grant opportunities, and coordinate work with individual faculty members
Facilitate meetings and information sessions with key partners so all are informed about new and ongoing programs to match potential funding sources with areas of need
5% Perform other duties/functions as requested.
---
Decision Making:
Complex and multifaceted job responsibilities with constantly changing priorities. Must be flexible and able to problem-solve with limited direct supervision. Ability to make independent programmatic and budgetary decisions within department guidelines. Supervision Exercised/Received: Supervision will take place in weekly meetings. Supervisory Responsibility: The Director will have direct management and leadership of three employees.
---
Internal-External Interaction/Communication:
Conducts complex operational interactions/communications within the college.
---
Education:
Required: Bachelor's degree
Preferred: Master's degree, Certified Research Administrator, professional development in proposal development, foundation research, and post-award administration
---
Work Experience:
Required: a minimum of 7 – 10 years of proven successful experience with grant writing and grant development, with a preference for higher education development experience, or equivalent combination of education and experience. Experience with creating and implementing policies following federal guidelines.
Knowledge of federal regulations, sponsor guidelines, and the Federal Office of Management and Budget Uniform Guidance (2C.F.R. Part 200), as they relate to sponsored program activity
Ability to set clear goals and priorities related to the college's core mission and needs
Project management and execution skills
Deep understanding of the grant lifecycle from pre-award to proposal to post award requirements
Familiarity with current online research skills and grant tracking tools
Outstanding interpersonal skills; ability to communicate effectively with faculty, staff, students and external stakeholders
Highly organized and able to manage/delegate multiple priorities
Continual commitment to learning and development of self and team
The ability to convey editorial feedback to and respond to requests from faculty and administrators in a timely and tactful manner.
Commitment to or experience working with a diverse community.
Proven ability to write persuasively and fluently in a number of different areas, including the sciences, arts and humanities
Proficient in MS Excel and Word; and ability to learn new systems (e.g., Workday, Slate, Google).
Preferred: Related work experience at a liberal arts college
---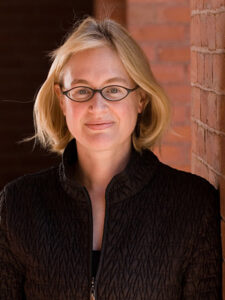 Catherine A. Epstein
Provost and Dean of the Faculty; Henry Steele Commager Professor of History
Catherine Epstein is Provost and Dean of the Faculty and Winkley Professor of History at Amherst College. She specializes in Modern German and Central European History. Since coming to Amherst in 2000, she has taught a wide range of European history classes, including courses on the Holocaust, Nazi Germany, and World War II. Epstein is the author of four books on German history. Her textbook, Nazi Germany: Confronting the Myths, was published in 2015 (Wiley-Blackwell). Model Nazi: Arthur Greiser and the Nazi Occupation of Western Poland (Oxford, 2010) won the Arthur Kronthal Prize. Epstein also wrote The Last Revolutionaries: German Communists and their Century (Harvard, 2003) and A Past Renewed: German-speaking Refugee Historians in the United States after 1933 (Cambridge, 1993). For a decade (2004-2014), Epstein served as Associate Editor of Central European History, the leading journal in German history in North America. She currently serves on the Board of Directors of the Friends of the German Historical Institute in Washington, DC and on the Board of Directors of the American Friends of the Alexander von Humboldt Foundation. She is also a member of the Academic Committee of the US Holocaust Memorial Council. Epstein has been Dean of the Faculty since July 2014, and Provost and Dean of the Faculty since 2019.
---
Amherst College President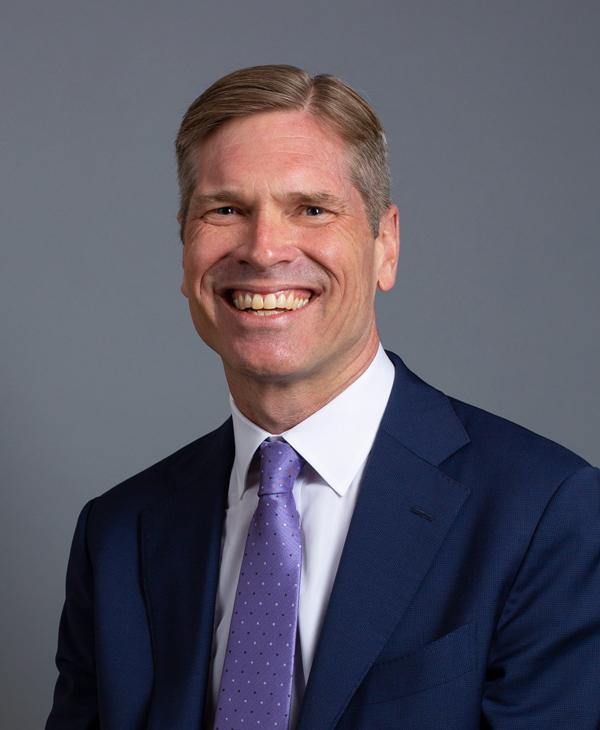 Michael A. Elliott '92 is the twentieth president of Amherst College. A distinguished scholar of American literature and culture of the nineteenth and early twentieth centuries, he has published widely on the history of fiction in the United States, Native American literature, and practices of public history. He holds an A.B. degree from Amherst College and M.A. and Ph.D. degrees in English and comparative literature from Columbia University.
Prior to being appointed to the presidency of Amherst in 2022, President Elliott was a faculty member and administrator at Emory University for twenty-four years. From 2016 to 2022, he served as interim dean and then dean of Emory College of Arts and Sciences. In this role, President Elliott spearheaded critical work to establish race and inequality as a signature research and teaching strength of Emory and made significant advances in enhancing faculty diversity. He also increased support for undergraduate research and garnered substantial philanthropic support for need-based financial aid.
Elliott's exceptional support of student success at Emory included developing The Liberal Arts Edge, a program that helps students articulate the value of their liberal arts experiences and connect with resources such as internships and undergraduate research opportunities. With a substantial grant from the Andrew W. Mellon Foundation, he co-created a Humanities Pathways initiative that comprehensively embedded post-college career planning into the curriculum to ensure that all students would feel prepared for professional success. Elliott's focus on student engagement and development was recognized in 2020 when the graduating class awarded him the Brit Katz Senior Appreciation Award.
During his years in academic leadership, Elliott has maintained an active scholarly career. At Emory, he was the Charles Howard Candler Professor of English. His acclaimed book Custerology (University of Chicago Press, 2007) explores how George Armstrong Custer and the Indian Wars continue to be both a powerful symbol of America's violent past and a crucial key to understanding the nation's present. His earlier volume, The Culture Concept (University of Minnesota Press, 2002), traces the origins of the concept of "culture" that undergirds the evolution of cultural studies in the United States. In addition to these monographs, Elliott has co-edited two volumes in American literary studies and serves on the editorial board of The Norton Anthology of American Literature. His scholarship has been recognized with fellowships from Yale's Beinecke Rare Book & Manuscript Library, Harvard's Charles Warren Center for Studies in American History and the American Philosophical Society in Philadelphia.
Raised in Tucson, Ariz., Elliott met his wife, Jennifer W. Mathews '91, at Amherst. They have two children.
---
Equal Opportunity Employer
Amherst College is an equal opportunity/affirmative action employer with a strong commitment to diversity and inclusion. We prohibit discrimination on the basis of race, color, religion, sex, age, national origin, sexual orientation, gender identity or expression, disability, veteran status, marital status, or any other legally protected status. Applications by members of all underrepresented groups are encouraged.
All employees are expected to take appropriate action to support a diverse workforce and participate in the college's efforts to create a respectful, inclusive, and welcoming work environment
Amherst College offers many opportunities for professional growth and development, continued learning, and career advancement.
Amherst College requires all employees to be fully vaccinated for COVID-19 (medical and religious exemptions may apply).
Amherst College is pleased to provide a comprehensive, highly competitive benefits package that meets the needs of staff and faculty and their families. Benefits are an important part of our overall compensation, so it is critical that you review all of the options to ensure it meets your total compensation requirements. Click here for Benefits Information.
---
Contact Information
To explore this superb career opportunity on a highly confidential basis please send a letter of interest, resume and the contact information for 4 references (who will only be contacted if mutual interest is determined) to:
Doug Cooney, Executive Search Consultant, DEERFIELD ASSOCIATES Executive Search, Inc.
572 Washington Street, Suite 15, Wellesley, MA 02482 Telephone: 781-237-2800.
Email: jobs@deerfieldassociates.com