Greens Farms Academy
Director of Major Gifts
Deerfield Associates has been retained by Greens Farms Academy (GFA), located in Westport, Connecticut, to conduct a national search for a Director of Major Gifts. This opportunity is available immediately and will be filled following a comprehensive national search and the candidate of choice is identified.
---
The School
Greens Farms Academy (GFA), students are empowered to do the hard, thrilling, essential work of shaping their own world, of building their own future. More than 700 PreK -12 students come from 23 towns in Fairfield and Westchester counties and form a joyful community that aspires to live by the school's motto, "Each for All." Founded in 1925, GFA is situated on a former Vanderbilt estate in a scenic 44-acre campus located in Westport, CT. The school's highly regarded academic program is built around small class sizes, mentoring partnership with faculty, and innovative programs designed to support students' pursuit of questions that matter to them. The faculty is characterized by its growth mindset – embracing innovation, exploring a range of student-centered approaches, and constantly seeking to better serve its students. For additional information on Greens Farms Academy please visit their website.
A stunning waterfront campus in Westport, CT, comprises three ecosystems – a salt marsh, Audubon woodlands, and the Long Island Sound – and architecture ranging from a modernized Vanderbilt estate to a state-of-the-art center for arts and global studies. GFA has graduated thousands of compassionate, enterprising, broad-minded women and men – people with the courage and vision to build a better world. The GFA mission plays an essential role in school life: GFA engages students as partners in an innovative, inclusive, and globally-minded community to prepare them for lives of purpose. Faculty and staff have committed that language to memory, along with our core values — passion, integrity, empathy, curiosity, excellence — so as to better live out the spirit of those words. The school recently completed a strategic design process which resulted in a compelling new strategic direction: Lives of Purpose.
GFA is a suburban school close to major transportation and a five-minute walk from the Greens Farms Metro-North train station. The campus sits on the Long Island Sound, a half-hour south of New Haven and an hour north of New York City by car or commuter train.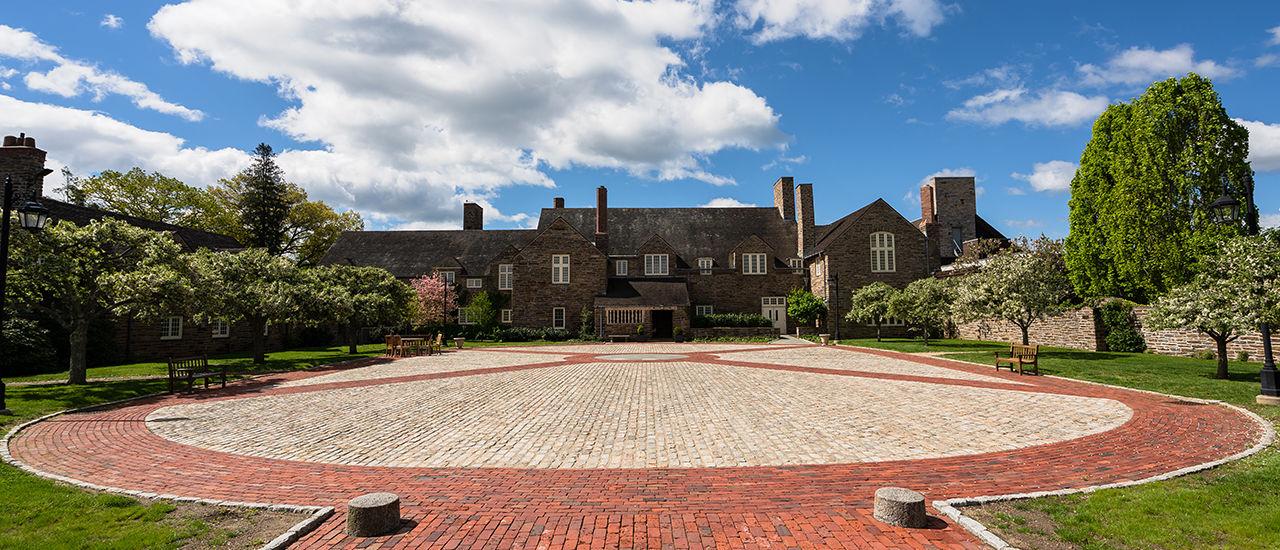 ---
The Position
Greens Farms Academy seeks an experienced, collaborative, and accomplished development professional to serve as Director of Major Gifts. Reporting to the Director of Institutional Advancement, the Director of Major Gifts will bring a proven track record in closing six-figure gifts and will lead and implement a major gifts program to identify, cultivate, solicit, and steward top leadership prospects. The Director of Major Gifts will be responsible for building a sustainable donor pipeline, managing a portfolio of prospects, and sharing a leadership role in preparation for the most aspirational comprehensive campaign in the school's history. The incoming director will partner with key stakeholders at all levels across the school and will contribute to ongoing, long-term efforts to educate and excite a new generation of philanthropists for GFA.
---
Primary Responsibilities
Maintain an active portfolio of approximately 125 high-capacity donors and prospects. Work daily to engage, cultivate, and solicit these leadership prospects.
Assume direct responsibility for leading and advancing the major gifts program; develop strategies to maximize efficiency and effectiveness.
Conduct prospect management meetings; identify and qualify additional prospects by working independently and with colleagues and volunteers.
Collaborate with colleagues across GFA to explore ways to enhance fundraising efforts to maximize lifetime engagement and support for the school's mission.
In conjunction with the Director of Institutional Advancement, assist with and coordinate campaign leadership volunteer activity and efficiently manage gifts visits by school and volunteer leaders.
Develop strong data-informed methods for decision making and the timely evaluation of program performance and forecasting.
Develop proposals and other written materials as necessary and appropriate; partner with the communications team on crafting meaningful cultivation, recognition, and stewardship materials.


---
Desired Qualifications and Characteristics
Strong candidates will possess and exhibit the following work experiences and qualifications:
Minimum of five years of demonstrated success and increased responsibility as a major gifts officer.
Ability and skill set to cultivate, ask and close major gift prospects.
Knowledge of best practices in academic advancement and the ability to apply such practices in innovative ways.
Proven ability to mentor and support colleagues, to build relationships and seek alignment across the school, a team player, and to work within budgets.
Fluency in estate planning and planned giving.
Excellent judgment and creative problem-solving skills.
Superior communication skills; an ability to write and speak effectively.
An understanding and appreciation for GFA's mission and vision; a genuine desire to engage broadly in the life of a dynamic school.
Strong personal integrity and work ethic, as well as a sense of humor and perspective.
Experience in an academic setting is strongly preferred, as is working in a campaign environment.
Availability for occasional weekend and evening events.
Bachelor's degree required.
---
Bob Whelan, Head of School
Before joining Greens Farms Academy in 2018, Bob was Head of School for five years at Lake Forest Country Day School, a PreK-8 school serving more than 400 students in the suburbs of Chicago. Before his headship in Lake Forest, Bob was the Associate Head of School Rippowam Cisqua School in Bedford, New York, where he ran the Advancement Office, taught Ethics, writing, and coached basketball. Bob began his career in education at Brown University, where he served as the Director of the Parents Leadership Program after transitioning to education from several years as a touring singer/songwriter recording for Atlantic Records and EMI publishing. Bob earned his B.A. from Brown University as a double major in American Civilization and Philosophy, and his M.Ed. in Education, Policy, and Management from Harvard University.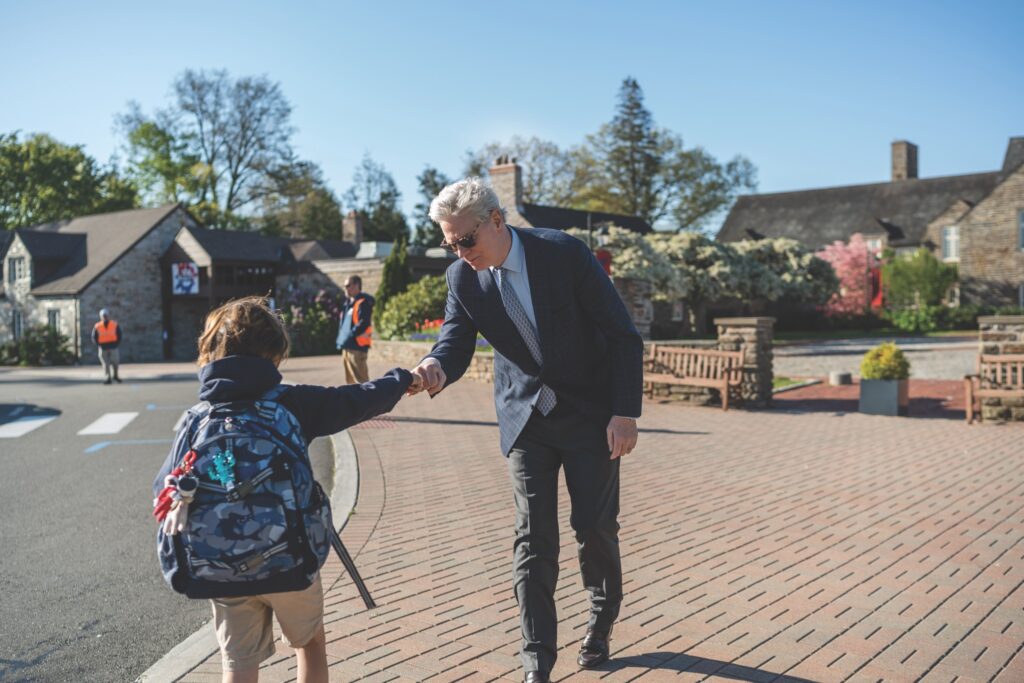 ---
Joe Flynn, Director of Institutional Advancement
With more than 30 years of experience in educational fundraising, Joe is in his third year at the helm of the school's advancement program. He previously led the advancement teams at McDonogh School and Woodberry Forest School and started his career at the Lawrenceville School as Director of Annual Giving. During his career, Joe has been extensively involved in the planning and execution of several highly successful comprehensive campaigns. He holds a bachelor's degree in history from the University of Virginia and an MBA from Loyola University in Maryland.
---
Mission
GFA engages students as partners in an innovative, inclusive, and globally minded community to prepare them for lives of purpose.
We are proud that "Quisque pro Omnibus — Each for All" is our school motto. From PreK through 12th grade, a sense of responsibility and empathy threads through our community. We know that in these times, young people are grappling with big questions. Our mission is to help students become the best they can be by instilling our core values of passion, integrity, empathy, curiosity, and excellence.
---
Philosophy
Partners: Our students collaborate with teachers to develop their voices to effect change, to become lifelong learners who take ownership of their educations, and to have an instinct for self-reflection that builds character and drives improvement.
Innovative: Building on a demanding curriculum, our faculty seeks innovative and effective methods to help students cultivate the skills and habits of mind necessary to Excel.
Inclusive: GFA strives to create a diverse community that values the identities, perspectives, and experiences of all its members.
Globally Minded: We empower our students to discover their place in the world and help them to become globally competent citizens engaged in building a sustainable future.
Core Values: Passion, Integrity, Empathy, Curiosity, Excellence
---
A Culture of Philanthropy
Throughout GFA's history, the support of parents, alumni, and friends has been a powerful and often a determinative force. It has propelled the school's progress. At critical junctures, school leaders have persuaded benefactors to invest in the realization of dreams. This fusion of intellect, will, and resources can be seen again and again.
With the recent release of GFA's new Strategic Direction: Lives of Purpose and our fast-approaching centennial in 2025, the school is on the cusp of another important and critical juncture — a comprehensive campaign that will help position GFA for its second century. As a school with an endowment of $51.1 million — and ambitious plans for the future — GFA depends on the generosity of the school community to move forward. Aspirations do not become achievements because we wish them so. The bridge between aspiration and achievement is spanned by funding. Philanthropy provides the pathway between what is and what can be.
The forthcoming campaign will build on GFA's strengths and will provide both the resources and momentum to move forward on the school's strategic initiatives. As we teach the value of purposeful and lifelong service to our students, GFA seeks to pursue its mission at an even higher level and to establish itself as one of the truly outstanding independent schools in the nation.
---
Benefits
Greens Farms Academy offers a dynamic and supportive work environment, competitive salaries, and a generous benefits package including a retirement plan with employer-matching, a full array of insurance plans, and generous support for professional growth. Greens Farms Academy is an Equal Opportunity Employer and seeks candidates who will add to the diversity of the school community.
---
Contact
To explore this superb career opportunity on a highly confidential basis, please send a resume, letter of interest (addressing why you are interested in GFA), articulating the strengths of your work experiences, skill sets, and career aspirations, and information for four references (including contact information, which will only be contacted if mutual interest is determined) to:
Doug Cooney, Executive Search Consultant, DEERFIELD ASSOCIATES Executive Search, Inc.
572 Washington Street, Suite 15, Wellesley, MA 02482 Telephone: 781-237-2800.
Email: jobs@deerfieldassociates.com