Hopkins School
Director of Advancement
Deerfield Associates Executive Search, Inc. has been retained by Hopkins School, based in New Haven, Connecticut, to conduct a national search for the Director of Advancement.
---
Hopkins School: History and Mission
In 1660, Edward Hopkins, the second governor of the Connecticut Colony, established the nation's first charitable trust to found Hopkins Grammar School on the New Haven Green. The School began with a dedication to the "breeding up of hopeful youths . . . for the public service of the country in future times." More than three hundred and fifty years later, Hopkins School continues to fulfill its original mission, and "hopeful," connoting both the promise and the expectation of future good – remains the word that defines the School's educational approach and animates our aspirations.
Today, Hopkins is a traditional, independent, coeducational day school of 170 faculty and staff and 715 students in grades 7-12. Located on a 108-acre campus overlooking New Haven, the School takes pride in its distinguished faculty and dedicated staff, and the extraordinary quality and accomplishments of its students and graduates. Hopkins is a hub of intellectual curiosity, a community of civility and learning – one that educates students from diverse backgrounds to a full measure of their talents and humanity. Hopkins School seeks to:
Develop in its young people the habits and mind of scholars as the foundation for a lifelong love of learning
Foster the courage to live and think as distinct individuals who embrace their responsibilities in the larger world
Expose every student to the deep satisfaction that derives from service to others
Enlarge the educational experience to include the creative joy and aesthetic sensibility of the artist, and the vitality and competitive spirit of the athlete
Provide, through the School's advisers, the wisdom and goodwill necessary to guide our young people to confident self-reliance
Nurture the development of character essential to leading a rich and purposeful life
These tenets are manifest in the daily life of the School and in the hopes and ambitions we share as an educational community. Taken as a whole, these values provide us both definition and direction as we strive to fulfill Hopkins's mission. It is our strong belief that Hopkins remains true to our founder's purpose and that the School is a contemporary realization of these centuries-old ideals.
Hopkins current operating budget is approximately $37 million, and the School's endowment stands at $132 million. There are 6,900 alumni/ae and six hundred current families.
Hopkins is a pre-eminent secondary school, one with historic and current ties to Yale University. It is also a school where athletics, the arts, and community service are highly valued. The Head of School, Kai Bynum, was appointed Head in 2015. Dr. Bynum is currently a lecturer at the University of Pennsylvania and previously served as an administrator, teacher, coach and adviser at the Roxbury Latin School, Belmont Hill School, and Governor's Academy. He serves on the boards of Fairfield Country Day School and the Connecticut Association of Independent Schools (CAIS), and on the executive committee of the Day School Teaching Residency Program at the University of Pennsylvania.
---
The Position
The Director of Advancement at Hopkins School reports directly to the Head of School and is a key member of the senior administrative team. This is a position with high visibility and responsibility for the overall vision, leadership, strategic orientation and results for the entire Alumni/ae and Advancement office. The Director of Advancement is the Chief Development Officer for the School and is ultimately responsible for leadership and providing day to day direction for a staff of eight; planning and organizing major gifts and campaign efforts; managing a personal major gifts portfolio of up to 100 prospects; fostering and enhancing alumni engagement and, serving as the School liaison for Development to the Committee of Trustees. In so doing, the Director of Advancement has two direct reports—the Director of Development and the Director of Leadership Giving—and this team manages the operations in the department.
Hopkins School seeks an engaging and dynamic leader who will embrace the mission of the School, represent the School's values to external constituencies, help plan and orchestrate the next capital campaign, and partner effectively with the Head of School and key Trustees in raising the resources required to achieve the School's goals. In addition to serving as the School's most visible front line fundraiser, the Director of Advancement is responsible for planning and executing development strategies to advance the School's various development activities including all fundraising activities (major gifts, annual giving, planned giving) and alumni/ae and parent relations.
The Head of School seeks a senior strategically-oriented development professional to play a key leadership role in furthering the School's Alumni/ae and Development mission. Hopkins seeks an ambitious fund-raising professional who will enhance the School's current operation and will lead the plan to the next level of success. The ideal candidate we seek is a thoughtful, articulate and experienced leader who demonstrates the ability to organize a dynamic constituency toward a common goal. This is a high profile position which requires a strong ability to build consensus and "good-will" on behalf of the School and its loyal constituency. The Head of School, to whom the Director of Advancement reports, seeks a person who is knowledgeable about major gift programs, capital campaigns and communications; enthusiastic, genuine, an effective manager and leader of people, and a team player. The Director of Advancement must be able to develop strong relationships within the school community and to secure annual, capital, endowed, and planned gifts that support the School's mission.
---
Responsibilities
Develop and maintain a highly collaborative working relationship with the Head of School in order to ensure cohesive messaging of the Head's institutional strategic goals and objectives for the Alumni/ae and Development Office.
Provide leadership, foster initiative and provide accountability for the Alumni/ae and Development Office staff of eight (8) in setting the direction for all fundraising, advancement services, alumni/ae relations, and parent relations activities and events.
Work with the Head of School to manage all activities related to ongoing capital campaigns and major gift activity related to the School's top prospects.
Work closely with the Chair of Development for the Committee of Trustees; prepare reports for the Trustees on a regular basis.
Develop strategies for enhancing the School's level of major gift fundraising.
Work with the Director of Development and the Director of Leadership Giving to ensure that the annual giving and major gift staff have the training and necessary skills to maximize time and efficiency in cultivating top prospects and identifying new prospects and development of an ongoing program of major gift fundraising.
Work with the Director of Development to provide the strategic direction, creative thinking, and follow-through for both current parent and alumni/ae annual giving.
Ensure that the strategy for the School's Stewardship Program recognizes all donors appropriately and cultivates prospective major gift donors.
Work with the Chief Financial and Operating Officer to ensure the accuracy of financial records related to all fundraising for the school.
Work with other senior administrators to set communications strategy in all areas related to the School's Advancement program.
Work closely with the Head of School and the Director of Leadership Giving to serve as a lead member of the major gift team and as such, manage a portfolio of prospects capable of gifts of $1 million+; actively engage in the cultivation and direct solicitation of these individual prospects in concert with the Head of School.
---
The Qualifications
Bachelor's degree required.
Knowledge and experience with successful major gift and planned giving solicitation for alumni/ae, parents and friends of a top independent day school.
Ability to engage, interact effectively with and earn the respect of all the constituencies of the School community: the Head of School, the administration, staff, faculty, students, the Committee of Trustees, alumni/ae, parents, and other friends of the School.
Ability to set strategic direction, be a skilled and knowledgeable mentor and communicate effectively with the Alumni/ae and Development staff to achieve department goals and objectives.
Knowledge of how to effectively market and communicate the values and mission of the School both internally and externally.
A vision and interest in promoting the strategic plan.
Confidence, self-assurance, humility, a high level of integrity, and a personal style which will earn respect and attention.
Ability and skill set which can clearly interact with sophisticated, high net worth individuals.
Excellent communication skills, both oral and written.
Demonstrated ability and track record to identify, cultivate, solicit and close major gift, planned gift and annual fund leadership prospects.
Knowledge and experience in prospect tracking, stewardship and reporting procedures and all aspects of annual giving programs.
Experience in organizing and conducting an on-going major giving program and a Capital Campaign.
Success and experience in recruiting, managing, and servicing volunteers including members of governing boards.
Preference for 10+ years of development experience. Advancement work with an independent school, a college and/or a university strongly desired.
---
School Profile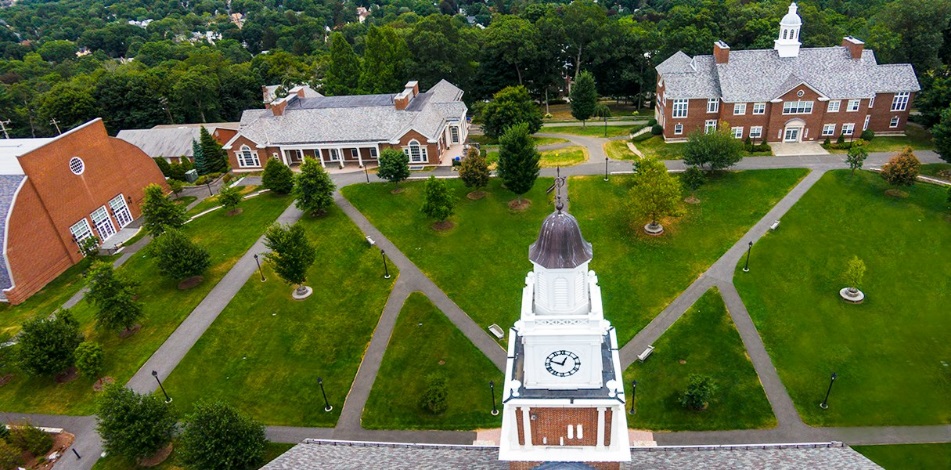 Hopkins School, the 3rd oldest independent school in the country, has a distinguished history that spans more than 350 years. Hopkins is an independent, coeducational, college-preparatory day school for grades 7-12. Located on a 108-acre campus overlooking New Haven, the School takes pride in its distinguished faculty and dedicated staff.
Students who need and love a challenge flourish at Hopkins. We are a hub of intellectual curiosity where families, students, and invested educators work together in our collective pursuit of excellence.
Our students come from families of varied ethnic, socio-economic, and cultural backgrounds who value education. If there is any common denominator, it is that our students are eager to learn, willing to work hard, and consistently place among the top ten percent of students in the nation in standardized testing. Hopkins classes are small – the average size is 12.
Our curriculum and distributional requirements ensure grounding in basic skills, exposure to a wide variety of subject matter and teaching styles, and rigorous preparation for advanced study. In addition, because Hopkins believes that informed and involved citizenship can be nurtured through the cultivation of a wide range of interests, the school encourages students to participate in extracurricular activities.
---
Message from the Head from School Website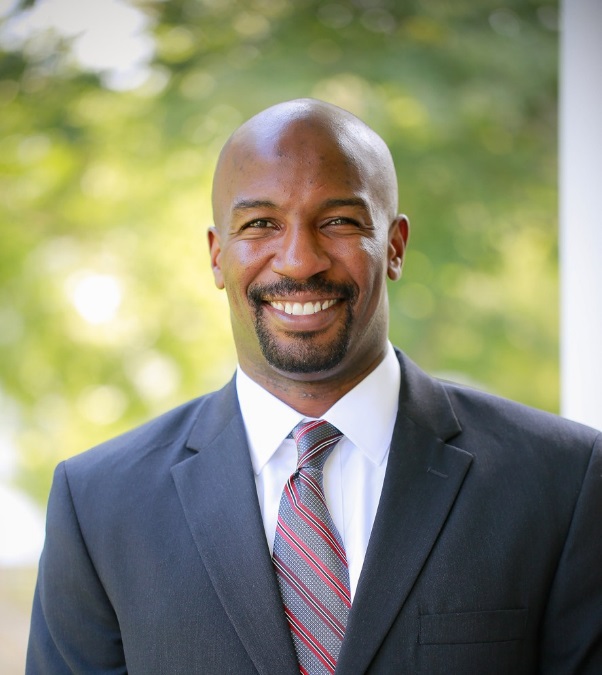 On behalf of the entire Hopkins family, welcome to our website. We hope you recognize a virtual space that is emblematic of our active, engaged, and vibrant community. We hope you find that we are both proud of our 358-year journey in the pursuit of knowledge and mindful of our role in educating a diverse and dynamic community for the 21st century. Lastly, we hope you view this website as an invitation to come visit us in person and experience a school that values thinking, people who care for each other, and a campus that thrives when we work together.
As a co-ed independent day school for students in grades 7 through 12, we believe that our classrooms are intellectually comprehensive and connected. We strive for blending happiness and achievement in all endeavors of school life—academic, athletic, and artistic—and we share these experiences on an intimate campus in New Haven, Connecticut.
We are a school that helps students cultivate intellectual curiosity and embrace a love of learning as they aspire to reach excellence, and we encourage them to seek wisdom and help others as they find their voices in the world. The faculty and staff foster a supporting and welcoming environment where both the individual and the community are valued, and this combination creates a campus alive with opportunity and promise.
Thank you for exploring the Hopkins experience with us and please feel free to contact me if you have any questions. We look forward to seeing you on campus soon.
Kai Bynum
Head of School
---

Benefits
Hopkins School offers a stimulating and supportive work environment, competitive salaries and a generous benefits package including medical plans, retirement plans, tuition benefit, and paid vacation.
Hopkins School is an Equal Opportunity Employer.
We encourage you to learn more about Hopkins School at www.hopkins.edu
---
Contact Information
To explore this superb career opportunity on a highly confidential basis please send a letter of interest and a resume (both as Microsoft Word documents) to:
Doug Cooney, Executive Search Consultant, Deerfield Associates Executive Search, Inc.
572 Washington Street, Suite 15, Wellesley, MA 02482
Telephone: 781.237.2800
Email
---