St. Bernard's School
Director of Development
Deerfield Associates has been retained by St. Bernard's School, located in New York, New York, to conduct a national search for a Director of Development.
---
St. Bernard's School
St. Bernard's School, founded in 1904 by John Card Jenkins, is a top tier, private, non-sectarian, all-boys elementary school in the Carnegie Hill neighborhood of Manhattan's Upper East Side. It has 365 students in grades K-9 with a student-teacher ratio of 7 to 1.
---
St. Bernard's Statement of Purpose
St. Bernard's offers able young boys of diverse backgrounds an exceptionally thorough, rigorous, and enjoyable introduction to learning and community life. We wish to inspire boys to value hard work and fair play, to develop confidence, consideration for others, and a sense of citizenship, and to have fun while doing these things.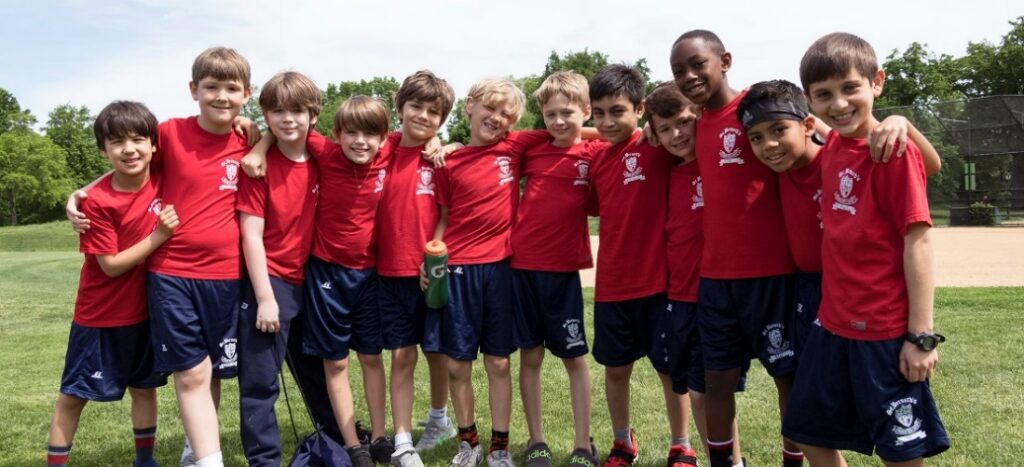 ---
Overview of the Opportunity
The Director reports to the Head of School and has responsibility for oversight of all fundraising and alumni and parent relations, as well as alumni communications. The Director is a member of the School's senior administrative team and is responsible for relationship management, administration, goal-setting, and budgeting for the Development Office, and for managing several staff.
Key Accountabilities: The Director personally maintains a portfolio of major gift prospects, cultivating, soliciting, and closing these gifts. This leadership role also includes setting goals, determining strategy, establishing plans, and managing staff and relationships with various constituencies. The Director is responsible for implementing best practices in data recording and management, gift acknowledgment and reporting, donor relations, giving policies, and confidentiality of information. The Director serves as a staff member on the Development Committee, attends all Board of Trustee meetings, and oversees the management of the alumni council.
Annual Fund Works with the rest of the Development Office team, the parent co-chairs, the board's Development Committee, and the head of alumni class agents to create a plan of operation, annual goals, and tactical fundraising materials, as well as the organization of the campaign and volunteers and all related communications.
Alumni Relations Manages and leads the Director of Old Boys (Alumni), who is responsible for the development and enhancement of the alumni relations program, including implementation of a system of class agents, alumni reunions, special regional alumni gatherings, and alumni involvement in annual and capital giving.
Cultivation and Stewardship Plans and leads events and activities to engage people and build greater affinity for St. Bernard's School. Ensures that all donors are kept informed and feel appreciated for their support after their gift has been made.
Philanthropy and Endowment: Like all independent schools, St. Bernard's School relies on the generosity of parents and alumni to help fund current programs as well as endowment and new facilities. Every year, all members of the St. Bernard's community are asked to support the Annual Fund. Tuition does not cover the full investment that is made in each student; therefore, the school relies on the Annual Fund to support the annual operating budget each year. From time to time, St. Bernard's conducts capital campaigns to secure funding to achieve major strategic objectives. For these critical priorities, St. Bernard's relies on the community's philanthropic support of a capital campaign, in addition to their support of the Annual Fund. The endowment provides long term financial stability, serves as an indication of the stature and stability of the school, and is a measure of the school's ability to remain at the forefront of teaching innovation and excellence. The endowment as of October 2022 was $122 million.
---
Responsibilities
Job Overview: The Director of Development leads, plans, and implements a comprehensive alumni and parent giving program, which includes events. The Director is responsible for continuing to grow a strong culture of philanthropy at St. Bernard's. At present, the Director of Development directly manages and supervises the Director of Old Boys and the Database Manager and works in partnership with the Director of Communications. The position includes evenings and weekends for various events, as needed. The position requires a presence in the school and, as such, is a full-time in-person role. This opportunity is available immediately and will be filled following a comprehensive search and once the candidate of choice is identified.
Responsibilities:
Establish and execute forward-thinking, goal-driven development plans and programs that optimally grow the Annual Fund and any future capital campaigns or fundraising initiatives.
Work each year to evaluate each year's giving programs and develop goals and objectives for the following year.
Oversee all aspects of the development program, including annual giving, grants, alumni, special events, and database management.
Develop plans for the cultivation and solicitation of prospective donors.
Formulate new ways to educate the St. Bernard's community about philanthropy.
Strengthen relationships with the school's alumni both locally and nationally and continuously improve alumni programming, working closely with the Director of Old Boys.
Maintain a database of all contributors and provide development reports as required, with the assistance of the Database Manager.
Manage the development budget, forecasting needs and meeting budget targets.
Identify, recruit, train and build relationships with Parent Annual Fund Committee
Partner with all trustees, especially those serving on the Development Committee, in setting and achieving the school's fundraising goals.
Collaborate with the Director of Communications on the school newsletter, annual report, website, and other constituent-facing communications.
---
Qualifications:
Bachelor's degree required
Significant experience in the non-profit sector, including management of fundraising campaigns
Appreciation for and commitment to independent school education and culture
A track record of success in a major gift or capital campaign environment is necessary, along with demonstrated ability to develop and implement 5,6, and 7 figure gift strategies
Ability to develop and execute a multi-tiered fundraising strategy across multiple constituencies
Strong interpersonal skills, including the ability to work graciously with the school's community while maintaining discretion and confidentiality
Excellent verbal and written communication skills; strong data analysis skills and public speaking abilities
Passion for working with a wide range of individuals from diverse backgrounds
Practical experience working with and motivating volunteers and staff members
Successful fundraising experience with cultivating, engaging, and expanding donor relationships with a wide variety of donors
Experience working with, and connecting to, a sophisticated and diverse community
Excellent listening skills, a growth mindset, warmth, and good humor
An interest in and ability to leverage social media and embrace technology to accomplish St. Bernard's School's goals and objectives
---
History
We spring from a distinctive heritage. In 1904 John C. Jenkins, a young Englishman and graduate of Cambridge University, founded St. Bernard's and was headmaster until 1949. His successor, R.I.W. Westgate (M.A. Oxford, Ph.D. Harvard), was headmaster until 1971. These men established the pattern of a strong, stable, well-qualified faculty, deeply committed both to learning and to the boys in their charge. That pattern continued with Stuart H. Johnson, III, who was headmaster from 1985 to 2020. Evan Moraitis, who has been with St. Bernard's for more than thirty-five years, served as interim head of school from 2020 to 2022. Joy S. Hurd IV, a former St. B's faculty member, became our head of school in July of 2022.
---
Welcome
Among all the schools I have known, as a student or as a teacher, there is no school I love more–indeed, none has had a greater impact on my education or my life–than St. Bernard's. During my years teaching at 4 East 98th Street, I learned more than I ever could have anticipated, both from my impressive colleagues and from my unusually enthusiastic and industrious students. After ten years away, I have now come back to lead the school, and I feel as though I have come home at last.
When people ask me what one thing makes St. Bernard's singularly excellent, I reply that no other school I know fosters in its students such sincere curiosity–the belief that there is always more worth learning. As anyone who knows St. Bernard's can attest, our students and faculty revel in the asking of great questions and the discovery of new knowledge in a way that is truly exceptional. Just as it has for generations of alumni (our Old Boys), the school has inspired me to keep learning and developing my intellectual life ever since I first passed through its doors. I will always be grateful for the gift of being invited to teach here, and I am humbled and honored to lead such an extraordinary school community.
As you learn more about our school, you will discover that we are a school dedicated to both the life of the mind and the cultivation of the heart, a place of camaraderie and belonging, of sportsmanship, service, and song. St. Bernard's is a community where the students, faculty, staff, families, and Old Boys care deeply about each other and the values and traditions that the school holds dear. We have always had high expectations, not only for the boys' achievement but also for their character, because we have always believed so strongly in them. We want our boys to become the best versions of themselves, just as we want St. Bernard's always to be the best version of its inimitable self.
Welcome, and thank you for your interest in our beloved school, where for nearly 120 years boys have learned fundamental knowledge and skills as well as the value of friendship, hard work, good humor, character, and community.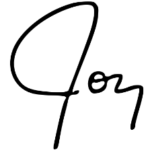 Joy S. Hurd IV
Head of School
---

Mr. Joy S. Hurd IV
Joy S. Hurd IV studied the classics at Harvard College, where he graduated in 2006 magna cum laude with high honors in Greek and Latin, winning both the David Taggart Clark Prize for delivering the Commencement Latin Oration and the William Richardson King Prize for excellence in Greek and Latin language. He later studied at the Klingenstein Center at Columbia University's Teachers College, where he earned an M.A. in Private School Leadership. He also holds an M.A. in English literature from the Bread Loaf School of English at Middlebury College.
Mr. Hurd first joined the St. Bernard's faculty in 2008 as a seventh-grade homeroom teacher. He taught Latin, English, and history in the Upper School and also served as a secondary school placement advisor. After completing his degree at Teachers College, Mr. Hurd taught Latin at Riverdale Country School and served as Assistant Director of Middle and Upper School Admissions there. Later, he was the director of the Upper School at Buckley. Mr. Hurd served most recently as head of school at Lake Forest Country Day School, a PreK-8th grade school in the suburbs of Chicago.
---
St. Bernard's School Benefits
St. Bernard's School offers a dynamic and supportive work environment, competitive salaries, and a generous benefits package including a retirement plan with a generous employer contribution, comprehensive insurance benefits and support for professional growth. List of full benefits available this link. St. Bernard's School is an Equal Opportunity Employer, and seeks candidates who will add to the diversity of the school community.
---
Target Salary Range
$220,000. – $250.000.
---
Contact Information
To explore this superb career opportunity on a highly confidential basis, send your résumé and a letter of interest along with a list of four (4) references (who will be contacted only if mutual interest is determined), to:
Doug Cooney, Executive Search Consultant, DEERFIELD ASSOCIATES Executive Search, Inc.
572 Washington Street, Suite 15, Wellesley, MA 02482 Telephone: 781-237-2800.
Email: jobs@deerfieldassociates.com