The Taft School
Director of Annual Giving and Constituent Relations
Deerfield Associates has been retained by The Taft School, located in Watertown, Connecticut, to conduct a national search for a Director of Annual Giving and Constituent Relations.
---
Director of Annual Giving and Constituent Relations
The Director of Annual Giving and Constituent Relations will oversee all aspects of Taft School's annual giving efforts.
This professional will be one of the leaders on the Alumni & Development team charged with assisting Taft in building a more robust culture of philanthropy through education, engagement and relationship development across the constituency. The director will have an entrepreneurial spirit and see engagement and revenue generation opportunities that may not be apparent in standard development and advancement practices. The professional will be a "player-coach" with a team-oriented view to management and will oversee a cohesive team of three highly talented and productive professionals: the Director of Parent Giving, Assistant Director of the Annual Giving, and Administrative Assistant to the Annual Giving. Partners and collaborators to this position will be the Director of Communications, Director of Alumni Relations, Director of Constituent Engagement, and Frontline Relationship Gift Officers.
The ideal candidate will be experienced in marketing communications, preferably with a background working in an advancement program. A background in applied analytics, using data and analytical insights to enhance the operations of the annual fund, donor relations and the overall pipeline development of Taft's prospective donor base, will also be important. Taft has recently invested in new technology platforms that have enhanced the constituent database, as well as the volunteer management system.
The Taft School enjoys a robust constituency that can be quantified with nearly 14,000 constituents in the school's information development database. The new hire will be responsible for increasing annual giving revenue (gifts up to $50,000), broadening the base of support, and strengthening the major gift pipeline. The position reports directly to A. Lawrence Crimmins III, Director of Development. This opportunity is available immediately and will be filled following a comprehensive national search.

---
The Taft School
The Taft School is a private, coeducational grade 9-12 day and boarding school located in Watertown, Connecticut. Founded in Pelham Manor, New York in 1890 by Horace Dutton Taft, the brother of the president, the school was relocated from a single residential home to a former hotel in Watertown in 1893. Over the ensuing century, the school has grown in every way: from a handful of students and faculty in a one building campus to an internationally recognized school set on a beautiful 220-acre campus.
Today, Taft is one of the nation's top middle-sized boarding schools. The admissions process is a highly selective one. In 2020 there were 1,873 applicants for 198 places, and the diverse student body is comprised of students from 31 states and 44 nations. Typically, the school has 500 boarders and 100 day students. The school has approximately 250 employees, of which 130 are faculty. The alumni number 10,014 and in 2020 39% supported the Annual Fund. 2020 marked the 28th consecutive year the Parents' Fund had 90% participation and raised over $2.6 million, the highest among peer schools. The current endowment of The Taft School is approximately $300 million. The campus is comprised of relatively older collegiate gothic style buildings built approximately ninety years ago as well as multiple dormitories, two hockey rinks, two brand new turf facilities, and a state of the art science and math center, all of which were completed in the last twenty-five years. The buildings have undergone a thorough renovation process to be completed in the near-term. To learn more about The Taft School visit www.taftschool.org
---
Duties and Responsibilities
Design and manage an integrated multi-channel marketing strategy of outbound programs (direct mail, email, text, and social media) and inbound programs (websites, giving forms) that engage donors through one-to-many marketing channels and ultimately moves them into personal relationship-based development efforts.
Enhance the annual giving department's use of digital marketing (email, text, websites, social media) and analytics (predictive modeling, social media data mining) to improve segmentation and messaging and to create a personal and positive experience for donors.
Oversee a strategy to grow the number of annual fund supporters each year by acquiring, retaining and upgrading donors.
Benchmark and continually improve the health of all annual giving programs and channels collectively, identifying points of weakness to address and points of strength to build upon.
Develop and implement long-term and short-term strategies to reach established Annual Fund goals as established by the Board of Trustees.
Develop benefit programs and special engagement opportunities that encourage mid-level gifts (e.g., $5,000 or more) and move donors to higher levels of annual giving. Increase yearly annual fund revenue (i.e., gifts up to $100,000) by generating regular giving to Taft School while broadening the base of support.
Develop strong solicitation, engagement, and stewardship programs for key constituencies (class agents, Annual Fund Co-chairs, alumni, parents, grandparents, and friends).
Work collaboratively with the Director of Alumni Relations to evolve how Taft School strategically focuses on reunion giving and participation. Collaborate with the Director of Constituent Engagement on ways to steward and engage all generations of alumni.
Oversee and be accountable for the annual Donor Report.
Work with internal and external campus partners (e.g., Head of School, Board of Trustees, Business Office, Director of Communications, Deans, academic and athletic units) to ensure personal and consistent messaging and positive donor experiences.
Benchmark and continually improve non-gift transaction metrics within the overall marketing funnel (email open rates, email click-through rates, landing page conversion rates, transaction page abandonment rates).
Benchmark and continually improve active engagement of Taft alumni and key constituencies, including volunteering, organizing a fundraising event, or attending an event. Work with the Chair of the Board of Trustees, and the Director of Development, to solicit the members of the Board.
Develop a long-term roadmap for achieving annual giving performance goals, while also implementing the short-term strategies that address immediate strengths and weaknesses of the programs as they develop.
Collaborate within the Alumni and Development Office, Business Office, as well as with colleagues in the Communications and Marketing Office to ensure that the School's brand and overall marketing and communications strategy is used consistently and effectively.
---
Qualifications
Comprehensive knowledge of multi-channel marketing including traditional channels (direct mail, telemarketing) and digital channels (email, text, websites, social media).
Data analysis for traditional and digital marketing efforts, including email and landing page performance, website analytics, direct-response performance, and overall revenue performance.
Network with colleagues across the industry to identify best practices.
Expertise in Microsoft Excel, Word, PowerPoint, Adobe Acrobat, and the Internet is required in all aspects of normal daily activities.
Position requires excellent attention to detail, confidentiality and ability to work in a diverse environment.
Proven skills in staff supervision, performance management, mentoring and motivating team members.
Bachelor's degree required.
Five plus years fundraising experience, preferably in a college or secondary school setting.
Strong organizational and interpersonal skills.
Demonstrated written and verbal communication skills.
Position requires ability to work in a diverse environment with a variety of people.
Some travel required.
Flexibility to work evenings and weekends as necessary.
Competence with Blackbaud products or other type of relationship management database preferred.
Appreciation of the mission of private boarding schools is essential.
---
Pam & William R. MacMullen '78
Head of School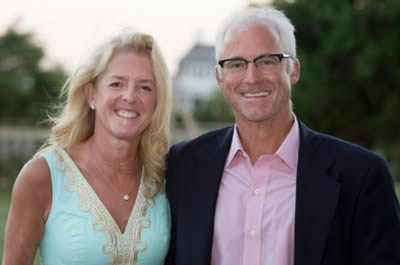 In February 2001, the Board of Trustees appointed its first Taft-educated head of school: William R. MacMullen, Class of 1978. MacMullen, only Taft's fifth head of school in its more than 125-year history, earned his bachelor's degree from Yale and his master's from Middlebury. He returned to Taft in 1983 to teach English, and at the time of his appointment as head of school had served as dean of faculty, dean of academic affairs, a college counselor, a class dean and boys' varsity soccer coach. His wife, Pam, is also an English teacher, dean, and coach at Taft. "Mr. and Mrs. Mac," as students affectionately know them, have two sons who are both Taft alumni.
Under his leadership, the school has added several historic Watertown buildings to campus, including Walker Hall, Woodward Chapel, Hillman House (59 North Street), and Baldwin School. Major renovation projects have dotted the campus, including the new Moorhead Academic Center, the Martin Health Center, Bingham Auditorium, and the installation of artificial turf athletic fields. Perhaps the most significant change, however, has been a renovation of Horace Dutton Taft Hall that included the expansion of the dining halls and restoration of the founder's residence into the Moorhead Wing. Designed by the Gund Partnership of Cambridge, Massachusetts, the wing includes Laube, Prentice, and East dining halls, as well as the Mortara Academic Wing.
Head of School MacMullen also included the creation of the Global Studies Department, the expansion of the office of Multicultural Affairs and Education, a steady increase in financial aid, as well as increased diversity in both our faculty and student body.
---
The School's Benefits
The Director of Annual Giving and Constituent Relations position at Taft offers an exciting and supportive work environment, a competitive salary and benefit package, which includes medical and dental plans, a pension plan, tuition remission, and four weeks of paid vacation.
The Taft School is an affirmative action-equal opportunity employer in accordance with regulations adopted by the Commission on Human Rights and Opportunities. It is the policy of The Taft School to provide equal employment opportunities to all qualified individuals without regard to age, gender, race, color, national origin, ancestry, religion, actual or perceived disability, marital status, sexual orientation, gender identity or expression, veteran's status, genetic predisposition or any other class protected by law.
---
Contact Information
To explore this career opportunity on a confidential basis, please send your resume, letter of interest and a list of 4 references (which will only be contacted if mutual interest is determined) to:
Doug Cooney, Executive Search Consultant, DEERFIELD ASSOCIATES Executive Search, Inc.
572 Washington Street, Suite 15, Wellesley, MA 02482 Telephone: 781-237-2800.
Email: jobs@deerfieldassociates.com